Ever since his campaign in 2016, President Donald Trump has not gained a particularly good reputation as a friend or a supporter of NATO, the military and political alliance between the U.S. and European states.
On the campaign trail, Trump repeatedly criticized the alliance as "obsolete" and slammed countries for failing to meet NATO's requirement that members spend 2 percent of GDP on defense.
But more recently, the U.S. president has struck a more conciliatory tone. In a speech in Poland in July, Trump insisted that the United States was committed to the organization's underlying principle of collective self-defense. "To those who would criticize our tough stance, I would point out that the United States has demonstrated not merely with words but with its actions that we stand firmly behind Article 5, the mutual defense commitment," he said.
For the prime minister of Montenegro—NATO's newest member state after joining in June—that was evidence enough that he can count on Washington in the event of aggression from Russia.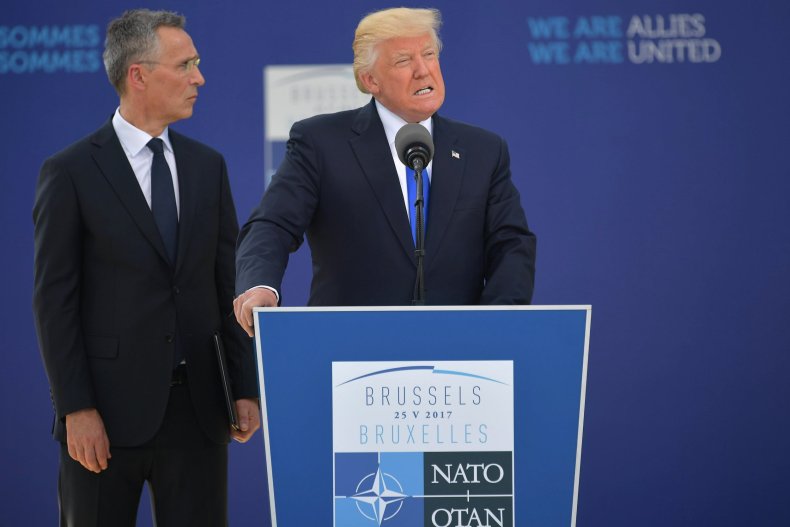 "I'm completely confident that the United States of America is our reliable partner," Dusko Markovic—who came to office in November 2016—tells Newsweek through a translator in the Montenegrin resort of Sveti Stefan.
"In this entire process of the Montenegro national emancipation, they were by our side. So we are completely confident that the United States of America would stand by our side if any sort of aggression, including Russian aggression, would ever occur."
Read more: North Korea? ISIS? No, Russia remains the biggest threat to the U.S., says ex-NATO general
While Markovic says he doubts the likelihood of Russian military aggression, the Montenegrin prime minister says his country has already been exposed to "political aggression" from Moscow.
Fourteen people—two Russians, nine Serbians and three Montenegrins—are currently facing trial in Montenegro for involvement in an alleged coup that purportedly sought to topple the country's government during its elections in October 2016. Four of the defendants are being trialed in absentia—including the Russians, who were allegedly members of the GRU, Russia's foreign military intelligence agency.
According to indictments, the plotters—masterminded by the two Russian nationals—planned to infiltrate a rally by Montenegro's pro-Russian opposition outside the country's Parliament on election day. The plotters would then shoot police officers guarding the building, aiming to spark a mêlée that would result in people storming the building and declaring victory for the opposition.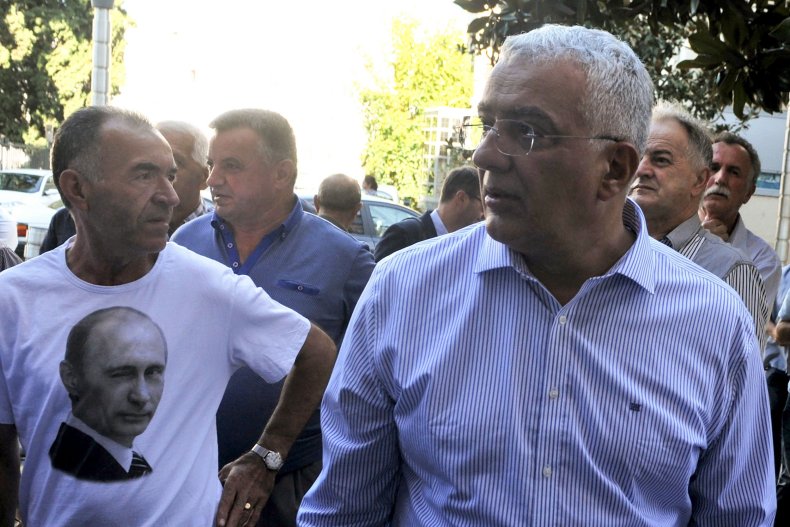 Montenegro's then-Prime Minister Milo Dukanovic—who was in favor of the country joining the European Union (EU) against Russia's wishes—was to be captured or assassinated as part of the plot.
The Kremlin has rebuffed any suggestions that Russia was involved at a state level in the plot. But a special prosecutor in Montenegro said earlier in 2017 that there was evidence that "certain state bodies of Russia are involved, on a certain level," and Western countries have accused Moscow of trying to stop Montenegro's NATO accession with the coup.
In a USA Today editorial, Republican Senator John McCain described the coup plot as "the most disturbing indication of Putin's violent ambitions" and said that it should serve as "a warning to every American that we cannot treat Russia's interference in our 2016 election as an isolated incident."
Markovic says that the attempted coup was just another manifestation of a line of attempts by Moscow at "hybrid warfare" meant to destabilize the West. But he says that Moscow's tactics have only become a global issue since the 2016 U.S. presidential election and allegations of Russian meddling—which have led to multiple probes, including a wide-ranging investigation by Special Counsel Robert Mueller—as well as allegations of interference from Moscow in other European countries' elections, including France and Germany.
"This spurred the politicians and security services to pay particular attention. They noted that this has been an onset of a new stage of strategic global policy of Russia. The aim of this policy was to prevent European and Euroatlantic integration processes," says Markovic.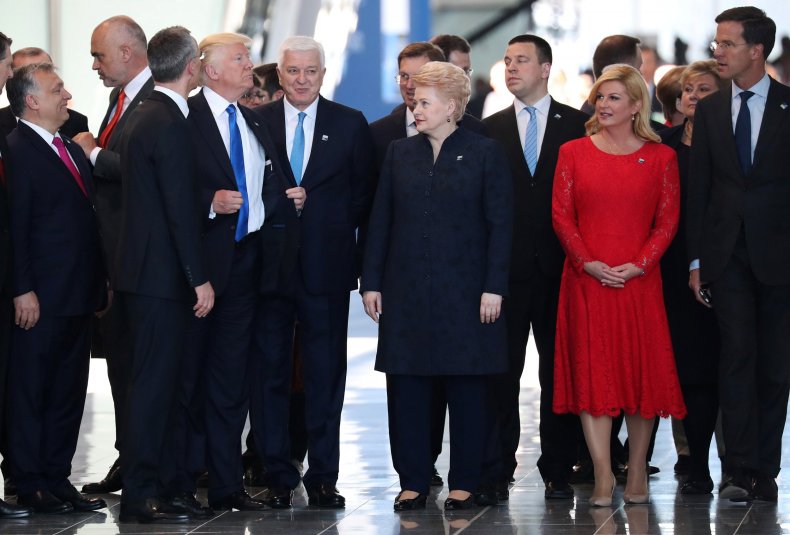 In the 11 years since it became a sovereign state, Montenegro has been at the center of a struggle for influence between Moscow and the West. The tiny state emerged from the breakup of Yugoslavia, a 20th-century socialist state that comprised six republics and various ethnic groups.
Yugoslavia disintegrated in the early 1990s following a series of brutal wars between the Yugoslav army and secessionists in Croatia, Slovenia and Bosnia. In the early 2000s, Montenegro formed a political union with Serbia under a European Union-mediated deal. But this state lasted less than five years, with Montenegro achieving independence in a 2006 referendum.
In recent years, Montenegro has been on a path toward further integration with the West. As well as joining NATO, Montenegro entered negotiations to join the EU in 2012, and citizens of Montenegro already have access to the bloc's visa-free Schengen zone. These moves have been to the chagrin of Russia, which threatened "retaliatory actions" when Montenegro was invited by NATO to join the alliance.
But Markovic says that Montenegro's NATO membership—and the trial of the alleged coup plotters—should not be seen as an affront in Moscow. "This is not our conflict with Russia, this is our need to defend our sovereignty and our independence and we are obliged to do that irrespective of who's on the other side, even if it were Russia," he says.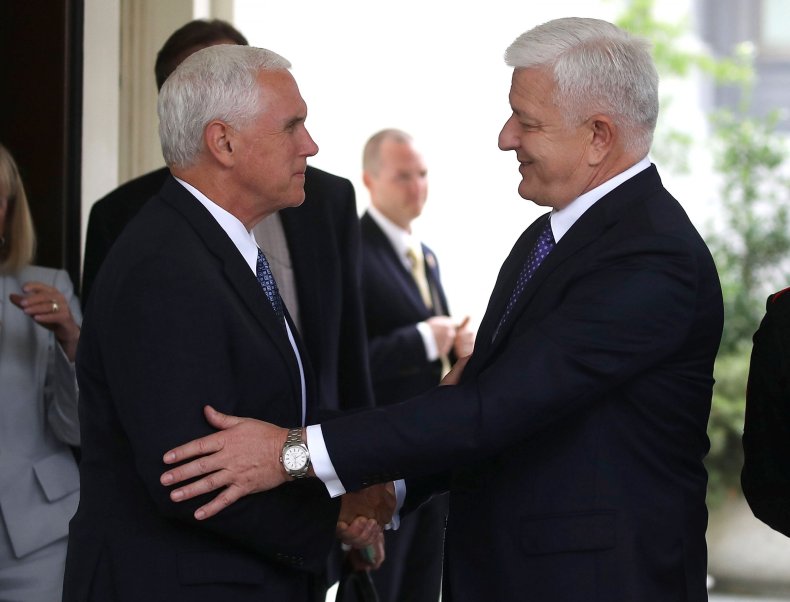 Given the ongoing investigation into alleged Russian involvement in the 2016 attempted coup, relations between Montenegro and Russia are likely to remain frosty for the moment. President Trump has vociferously opposed similar investigations into alleged Russian meddling in the U.S. election, calling the Mueller probe "the single greatest witch hunt of a politician in American history."
Markovic—who achieved international fame after Trump shoved him to get to the front of a photograph at the NATO summit in Brussels in May—says he does not want to give advice to the U.S. president on how to handle the issue of Russian interference in Washington. But he says that the judicial process underway in Montenegro will make Moscow or any other actors think twice before trying to sway the country again.
"Our judiciary is carrying out certain procedures with a view to shedding light on the coup d'état last year. I believe once this is clarified, nobody will dare to commit any acts against Montenegro in the future," he says.
Newsweek traveled to Montenegro courtesy of the Global Citizen Forum.