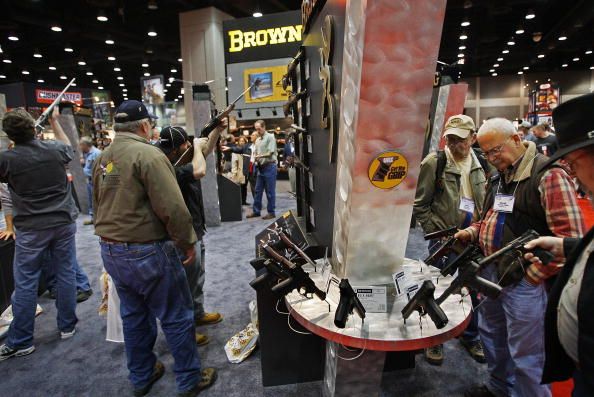 Nazi Christmas ornaments, a Ku Klux Klan robe and Confederate flags were among the items for sale at a gun show at the Kentucky Expo Center over the weekend, the Louisville Courier-Journal reported.
The items were reportedly sold by vendors who attended the National Gun Day annual show on Saturday and Sunday at the expo center, according to the Journal. The exhibit included more than 1,600 tables showcasing guns and collectibles, according to the publication.
The memorabilia included Christmas ornaments with swastikas, an authentic robe used by Ku Klux Klan members, and a white tank top with two red horizontal stripes and a patch on the chest showing a black swastika, Kentucky Venues spokesperson Cody Patterson told the Louisville Courier-Journal.
"Kentucky Venues finds any items representing racist ideology to be despicable," Patterson told the Journal.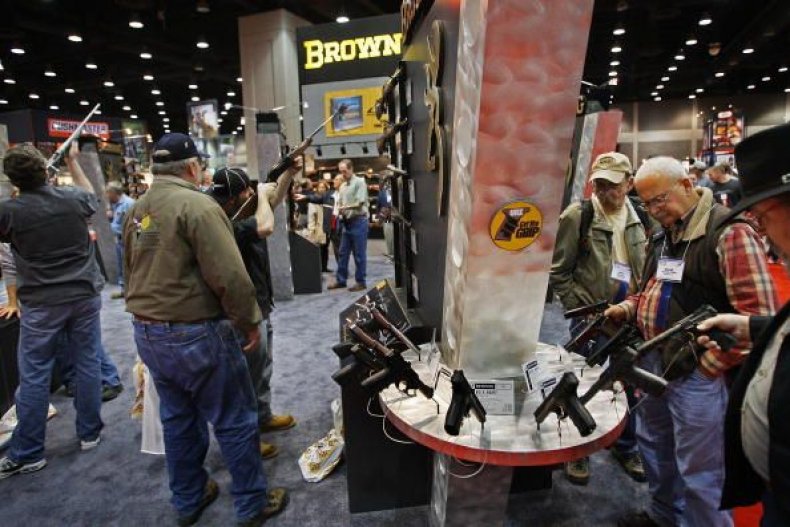 Patterson told the Louisville Courier-Journal that there was a policy for banning Confederate flags from being sold at events at any Kentucky venue, but it was unclear if the flag on display at the gun show was for sale.
"We don't have anything that bans items from an out-of-house contract," Patterson told the Journal. "Management at the board has not had an issue so far, so we don't have a policy."
Patterson said he expected that management and the Kentucky fair board would discuss clarifying the policy for future events.
The news of the sale of the Nazi and KKK memorabilia came a few days after a gunman burst into a synagogue in Pittsburgh and killed 11 people. Robert Bowers, 46, was arrested Saturday following the shooting at the Tree of Life Congregation Synagogue, and faces federal hate-crime charges.
Bowers had a history of posting anti-Semitic remarks on social media. An hour before the shooting, Bowers posted an anti-Semitic comment on the alt-right platform Gab.
"HIAS likes to bring invaders in that kill our people," Bowers wrote, referring to the Hebrew Immigrant Aid Society. "I can't sit by and watch my people get slaughtered. Screw your optics, I'm going in."
The alleged gunman was charged with 29 criminal counts, including murder and obstructing the free exercise of religious beliefs, which is a hate crime. If convicted, Bowers could face the death penalty.
Following the shooting, President Donald Trump suggested that armed guards and stricter enforcement of the death penalty could have prevented the shooting, not tougher gun laws.
"If they had protection inside, the results would have been far better," Trump said. "If they had some kind of protection inside the temple, maybe it could have been a much different situation. But they didn't."