Nazi Concentration Guard Who Lived in U.S. For Over Five Decades Deported to Germany
A 95-year-old former Nazi concentration camp guard who had been living in the United States for more than five decades has been deported to Germany.
During World War Two, Freidrich Karl Berger had been an armed guard at the Neuengamme Concentration Camp system. He had been living in Tennessee after coming to the U.S. in 1959 but an immigration judge ordered his removal in February 2020, the Agence France Presse reported.
The decision followed a joint investigation which involved the Department of Justice's Human Rights and Special Prosecutions Section.
The presiding immigration judge in his trial in Memphis, Tennessee, said he had been stationed near Meppen, Germany where prisoners were held in "atrocious" conditions and worked "to the point of exhaustion and death."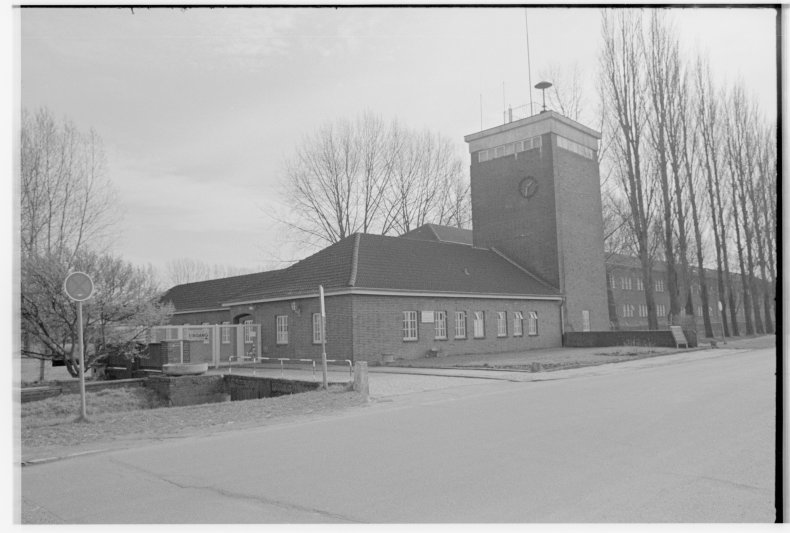 The court heard how prisoners included "Jews, Poles, Russians, Danes, Dutch, Latvians, French, Italians, and political opponents" of the Nazis.
Berger admitted he had prevented prisoners from fleeing the camp but said that he was unaware of the ill treatment of the prisoners and claimed that he had simply been following orders.
Nazi concentration camp guard Freidrich Karl Berger is shown in this handout.
U.S. Immigration and Customs Enforcement ICE
In November 2020, he lost his appeal to stay in the U.S. and the Board of Immigration Appeals upheld the immigration court judge's decision.
"We are committed to ensuring the United States will not serve as a safe haven for human rights violators and war criminals," said Tae Johnson, acting Immigration and Customs Enforcement (ICE) Director in a statement on Saturday.
"We will never cease to pursue those who persecute others. This case exemplifies the steadfast dedication of both ICE and the Department of Justice to pursue justice and to hunt relentlessly for those who participated in one of history's greatest atrocities, no matter how long it takes," Johnson added.
Berger's deportation is legal due to legislation called the Holtzman Amendment to the Immigration and Nationality Act. It allows the deportation of anyone who "participated in Nazi persecution, genocide, or the commission of any act of torture or extrajudicial killing."
On Saturday, Berger arrived in Frankfurt, where he will be questioned by the local authorities, the Celle prosecutor's office said, according to the AFP. It is not clear if he will face legal proceedings in Germany. In December 2020, German prosecutors dropped charges against Berger, citing insufficient evidence.
Berger is one of the oldest remaining Nazis to be captured after the second world war. In 2018, former Nazi guard Jakiw Palij, was deported from the U.S. after spending decades in New York. He has since died.