The NBA Rule Change That Has Harmed LeBron James and the Cavaliers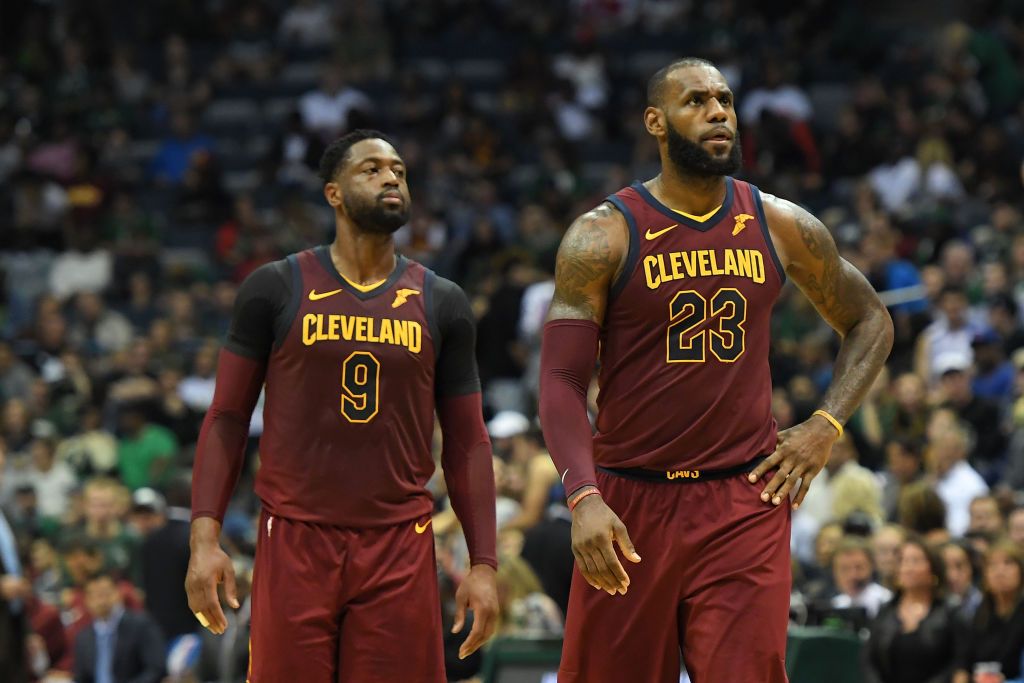 There have been plenty of theories as to why the Cavaliers have had such a poor start to the new NBA season with last season's beaten finalists currently sitting 10th in the Eastern Conference.
The loss of Kyrie Irving to the Celtics has had a big impact. His replacement, Isaiah Thomas, is out with a hip injury, sidelined until January. The team has increased its average age with the additions including Derrick Rose and Dwyane Wade.
And it was the veteran Wade who pointed out to Tyronn Lue that a change in the NBA rules—allowing fewer timeouts during the off-season—had a negative impact on the team.
"I didn't really notice that, but the players are complaining about it," Lue said, as quoted by Cleveland.com. "You have to play more minutes in a row now because of the timeout situation."
The Board of Governors unanimously approved a recommendation in July that aimed to speed up the game and reduce the number of breaks. The suggestion, by the NBA competition committee, was to be stricter with 20-second timeouts that had been running much longer and to shorten the length of regular timeouts.
Related: LeBron James is the reason Lonzo Ball is taking the blame for Lakers slump
Now, all timeouts are 75 seconds long rather than 100 seconds, as they were originally, while two have been taken away from each coach, dropping the amount from 18 to 14. "Timeouts are different because you have to save timeouts now with them taking away two and it's different," Lue added.
Like many head coaches, he had previously used them as a short break, a chance for his best players, like LeBron James, to catch their breath without removing them from the court.
But Lue insists the Cavs will adjust. "The timeout situation is kind of tricky, but we can get used to that," he said. "If we're in better shape, we'll be able to play through that."
They will have to, and soon. On Wednesday night, the Indiana Pacers visit the Quicken Loans Arena.