LeBron James is the Reason Lonzo Ball Is Taking the Blame for Lakers' Slump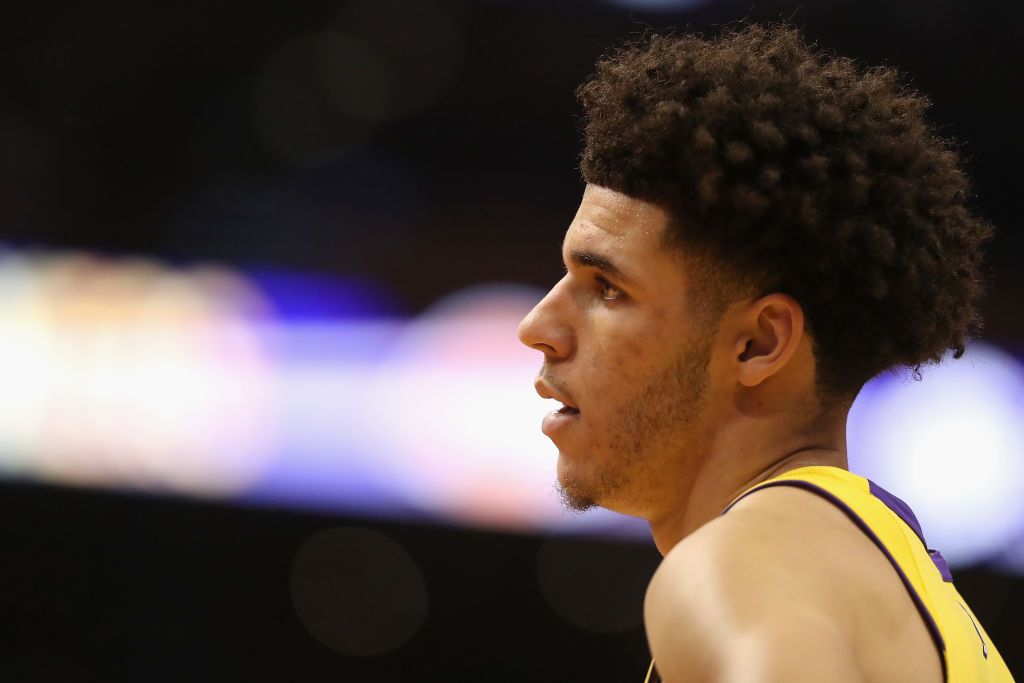 Watching LeBron James at the start of his career was the reason behind Lonzo Ball's decision to stick his neck out when it came to explaining the Lakers' slow start to the season this week.
The Los Angeles Lakers are off to a 2-4 start after losing to Utah Jazz on Saturday, and the team's rookie point guard was quick to point the finger—at himself.
Ball said: "I feel like we've been walking the ball up too much and that's my fault because I'm the point guard," he said. "It's a team game, we all play for each other and we win or lose as a team, but I like to take the blame when we lose."
On Monday, Ball expanded on that attitude. The 20-year-old's decision to take that stance, he says, comes from years of watching James playing in the NBA and being self critical.
"My favorite player growing up is LeBron," Ball said, as quoted by ESPN. "He still plays the same way to this day. He always takes [the blame]."
Related: From Game of Thrones to Willy Wonka, Cavs impress at LeBron James' Halloween party
But there was also another man that he was also keen to credit with teaching him to be humble, and that was his outspoken father LaVar Ball. LaVar has put plenty of pressure on his son by claiming he will be one of the best players the league has seen.
"It's just what my dad taught me," the younger Ball said. "When I started at 6, he has been coaching me the same way my whole life.
"That is how I was brought up," he added. "I am not going to change. It is a team game; we all play for each other, obviously we win and lose as a team. But I like to take the blame when we lose."
The Lakers and Ball will have a chance to bounce back on Tuesday night when the Detroit Pistons head to the Staples Center in Los Angeles.