'NCIS' Season 17, Episode 10: Everything We Know About Ziva David's Return
Just over two months after she last appeared on the CBS series, Ziva David (played by Cote de Pablo) is about to return to NCIS for Season 17, Episode 10, coming in a few weeks as the NCIS midseason finale. Many of the details of the episode, titled "The North Pole," are under wraps, but the cast and crew of the show have let a few details be revealed.
NCIS Season 17, Episode 10 release date
Ziva will return to NCIS after the show takes a two-week break, with Season 17, Episode 10 due to air on Tuesday, December 17 at 8 p.m. ET / 7 p.m. CT. The episode will be a two-parter, with the as-yet-unnamed second part coming when NCIS returns on January 7, 2020.
Ziva's return will be a 'life or death situation' for the team
This was revealed by Kasie Hines actor Diona Reasonover (who also spoke to Newsweek earlier in November). She told them: "It is a life or death situation. Ziva Gibbs, [and] the whole team really and truly have to put this case front and center because if they don't, someone will die."
This interview also seemed to suggest that these two new episodes will see her working more with the whole NCIS team than in her last appearances, which mostly saw her working just with Gibbs (Mark Harmon). Reasonover said: "Yes, we do get a Kasie/Ziva scene. I just shot it with Cote and she's wonderful. She's so fun to work with. It was the first time we actually had a scene together. Hopefully, maybe there'll be more in the future."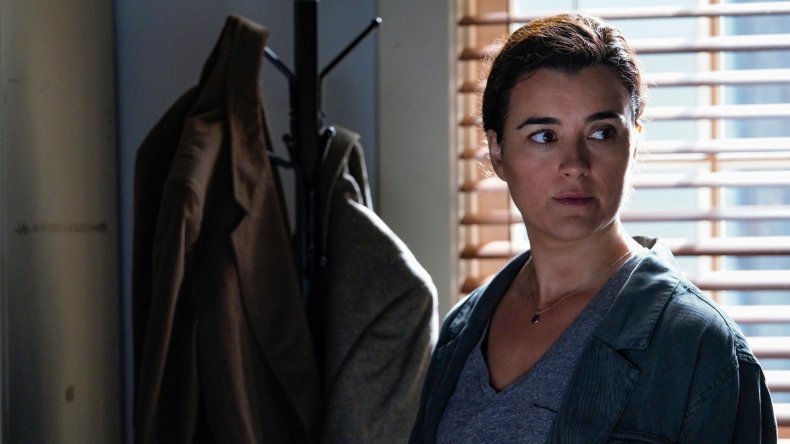 This may not be the last time we see Ziva
For now, Episode 11 of Season 17 will tie up Ziva's story, but that does not mean she will never return. Speaking of the future, NCIS co-showrunner Steven Binder hinted heavily that "The North Pole" and its follow-up episode may not be the last time we see the former special agent. Asked if she would return again, Binder said: "I will say that, because we're in the middle of the season and moving fast, all of these things are planned out far in advance...We have a plan right now and it could change. Or it may not. We'll see how the reception is and what our writers come up with if... watching [these episodes] sparks new ideas. But, we're a fluid, nimble show for sure."
Tony DiNozzo might return to join Ziva
In the same interview, Binder teased that they may surprise viewers with Tony's (Michael Weatherley) return, just as they did with Ziva's at the end of NCIS Season 16. He said: "We were pretty successful keeping Cote's appearance last year a secret. We like surprises—and I'm not saying one way or the other. It's still a little bit off, but it's nothing that we really want to comment on right now."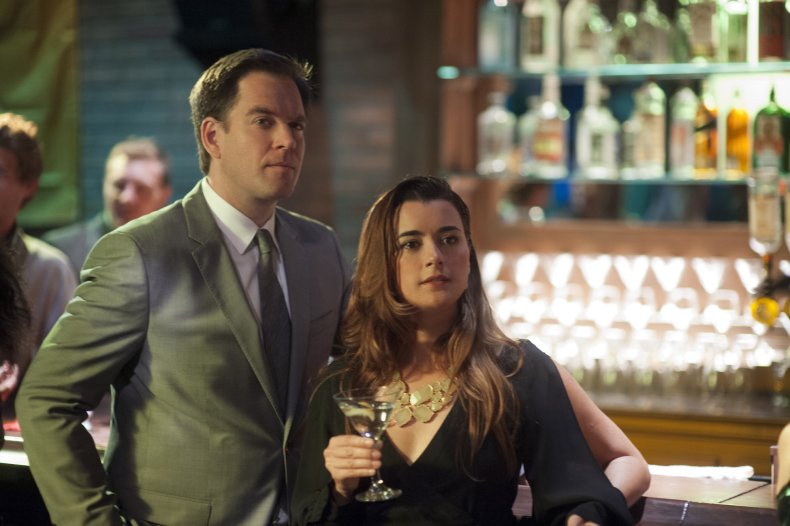 "The North Pole" will see Ziva delve deeper into an international terrorist organization
Ziva's last appearance on NCIS saw the character take on Sahar (Mouzam Makkar), who killed herself in order to keep the secrets of the international terrorist organization she works for. This organization, which we currently know very little about, is sure to make a return with Ziva.
In the last episode, it was also hinted that this organization has something to do with Ari (Rudolf Martin), Ziva's half-brother who she killed way back in her second episode on the CBS series. De Pablo told TVInsider: "Ari's always involved. There's something that has to do with him and some loose ends still lingering. You see some of Ziva's past come back — flashbacks and hints of things that have marked her [in the years she's been gone]."
NCIS Season 17 returns on December 17 on CBS.