'NCIS' Season 17, Episode 11 Recap: Phineas Goes Missing While Show Teases Future Ziva-Tony Reunion
NCIS viewers hoping for a reunion on-screen between Ziva David (played by Cote de Pablo) and Tony DiNozzo (Michael Weatherly) were left disappointed by Season 17, Episode 11 after the latter did not appear on the CBS show.
However, episode "In the Wind" did suggest a way in which Ziva and Tony could return, as well as tying up the story that saw her return in the first place as she helps Gibbs (Mark Harmon) track down Phineas (Jack Fisher) after he ran away following the death of his mother Sahar (Louise Barnes).
After Gibbs breaks the news to Phin that his mother died, he flees, leaving a note for Gibbs saying "don't look for me," which of course Gibbs ignores. He tracked Phin to a bus in Philadelphia, only to just miss him as he gets into a van with a mystery man.
At first, the NCIS team think this might be his father, but after finding out that his dad is also dead, Vance (Rocky Carroll) discovers that Phin has a Libyan gangster uncle who put out a bounty in order to get his nephew to return to him. Ziva then recognises that the man who has taken Phin is Victor Mir (Usman Ally), the dodgy nightclub owner who appeared in the NCIS Season 17 midseason finale, "The North Pole," who was planning on getting the reward by returning Finn to his uncle.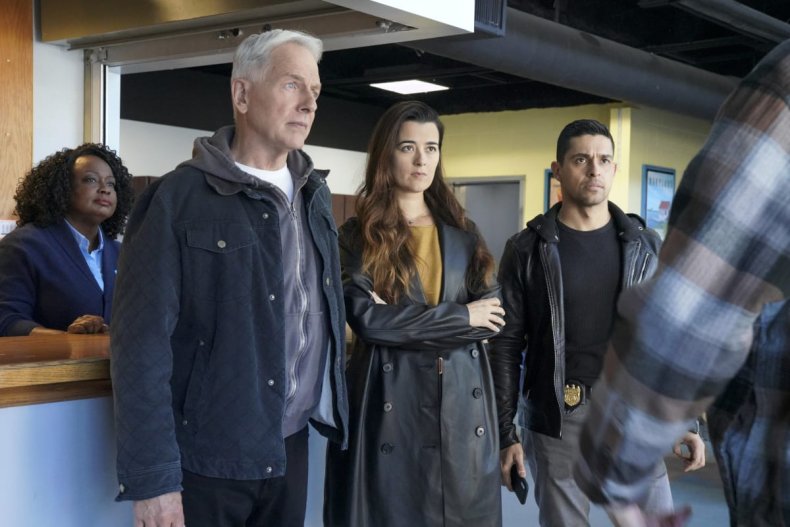 Luckily, Phin has learned a thing or two from Gibbs which allows him to get away. As Victor takes him to an airport to deliver him to his uncle, Phin hides a knife in his sock, and when it sets off the metal detector he tells security that Victor told him to hide it. At this point, Gibbs catches up with the boy, who tells him that he did this because he had remembered Gibbs' rule 9: Always carry a knife.
Gibbs is then able to reunite Phin with his former foster aunt and uncle, whom his mother had told him did not want him any more, which turned out to be another of the many lies his mother had told him.
With Phin happy and housed, the mission that brought Ziva out of hiding is completely over, meaning she has to start thinking about returning to Tony and their daughter Tali in Paris.
In NCIS Season 17, Episode 11, she spent much of the episode wondering whether she was ready to return to her family, whether Tali would even remember her, and whether Tony would want to see her again, especially as he has stopped replying to her texts.
However, when Tony sends Ziva a video of her daughter saying she misses her, Ziva knows she is ready to go home, and so says her goodbyes to the team, maybe for the last time.
The NCIS co-showrunners have so far only confirmed that Cote de Pablo would appear in four episodes of NCIS Season 17, of which "In the Wind" was the fourth, meaning this might be the last time fans of the CBS show get to see the character.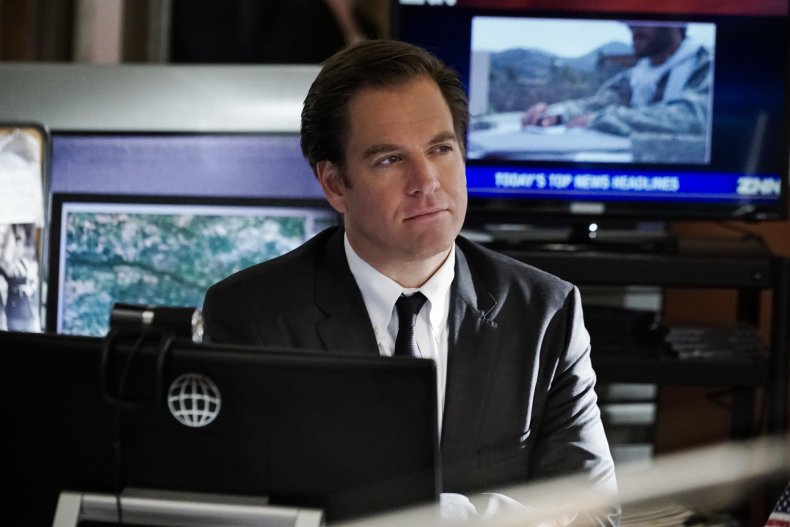 The show, however, did leave one possible way in which we might see both Ziva and Tony return again in the future. Despite a number of hints that Tony would appear in Episode 11, Michael Weatherly did not appear on the episode. However, after we see a video of Tali saying she wants to see her "Uncle Tim," aka McGee (Sean Murray), this could be a way of the show teasing an episode that sees McGee heading to France for the big NCIS reunion that fans have been waiting for.
This is certainly something co-showrunners Frank Cardea and Steven D. Binder are open to. They told TV Guide, "just because he knows she's alive doesn't mean there's been a relationship there, which still gives us space to do a reunion."
NCIS Season 17 continues Tuesdays at 8 p.m. ET on CBS.