'NCIS' Season 18: What Was the 'When I Die' Poem?
NCIS has never been afraid of killing off its characters, from the shocking death of agent Caitlin Todd (played by Sasha Alexander) in Season 2 to the sudden departure of Jimmy's wife Breena (Michelle Pierce) from COVD earlier in Season 18. However, this did not prepare fans for Episode 9 (titled "Winter Chill") to reveal that Emily Fornell (Juliette Angelo) had died of an overdose after fighting years of addiction.
With the death coming as a shock to many viewers of the CBS procedural, they found themselves moved by the elegy read by Leon Vance (Rocky Carroll) towards the close of the episode. Many then took to Google to find out whether the poem, which began, "When I die/Give what's left of me away," was real.
Yes, it is very much a real poem, called "Epitaph" and written by author and poet Merrit Malloy.
Many viewers took to social media to praise NCIS for its poignant moment. "I applaud NCIS for being real," one tweeted. "Addiction doesn't always have a happy ending. The poem Epitaph was beautiful."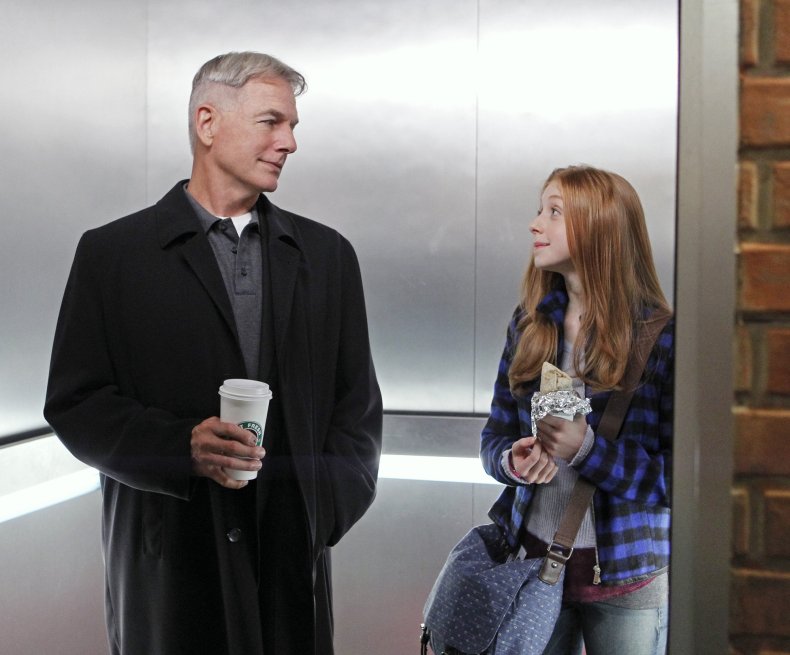 Jimmy Palmer actor Brian Dietzen, meanwhile, warned his followers that they were in for an emotional journey. He tweeted, "East coast and central! #GrabYerGear And watch tonight's new @NCIS_CBS...and have your tissues ready."
This is not the first time the poem has had a moment of fame. In October 2019, "Epitaph" was featured on news site Upworthy after musician David Joyce posted the poem and saw it go viral, with over 125,000 shared in a week.
In this post, he wrote: "This poem is stunning. Just wanted to share it. It is used in the Reform Jewish liturgy, as an optional reading, before Kaddish.
"Every once in a while, a poem or song is so well constructed, so clearly conveys the authors meaning and is so precisely expressive that it becomes something of an anthem. The poem below, Epitaph, was written by Merrit Malloy and as one of those poems, has become a staple of funeral and memorial services...for good reason."
Malloy's last book of poetry, The Cost of Living, was published in 2013. On that collection, her bio read as follows, "Merrit Malloy is a best-selling poet...She is the author of 28 books and enjoys a worldwide following...She now lives in Montecito, California and has two grown daughters and one spectacular grandson, Jack Riley."
Her poem's appearance on NCIS Season 18 is not the first time that her words have been heard on TV and film. She also wrote the words for two songs "Born to Have It All" and "I Never Dreamed Someone Like You Could Love Someone Like Me," which can be heard at the start of the prom sequence in the classic horror movie Carrie.
NCIS Season 18 continues Tuesdays at 8 p.m. ET / 7 p.m. CT on CBS. All episodes so far are streaming now on Paramount+.