All the Shows and Movies Streaming Now on Paramount+
Paramount+ is the latest entrant into the 'streaming wars,' with the entertainment company ViacomCBS offering a huge array of shows and films from across the brands they own, which include CBS, MTV, BET, Nickelodeon and Paramount Pictures.
Though before the service launched, it announced a whole host of original series and movies that are coming to the service in the next few months, they did not reveal all of the archive content that was coming to the service. However, now that Paramount+ has launched, we can see exactly what the new service is offering.
The service has promised that it will be the home of 2,500 movies eventually. At the time of writing, however, the service offers close to 800 movies alongside 600 TV shows, representing decades of classic cinema and television. Read on for every single piece of content currently offered by the new streaming service.
All the shows and movies streaming now on Paramount+
Shows
Aaahh!!! Real Monsters
Academy Of Country Music Awards
Adam Devine's House Party
The Adventures of Jimmy Neutron: Boy Genius
The Adventures of Kid Danger
The Adventures of Paddington Bear
Adventures of Sonic the Hedgehog
The Adventures of Super Mario Bros. 3
Aeon Flux
Aerial Africa
Aerial America
Aerial Britain
Aerial Cities
Africa's Hidden Kingdoms
Africa's Hunters
Africa's Predator Zones
Africa's Wild Havens
Africa's Wild Horizons
Air Disasters
Air Warriors
Alaska Aircrash Investigations
All Grown Up
All In With Cam Newton
All Rise
All That
Allegra's Window
ALVINNN and The Chipmunks
The Amanda Show
The Amazing Race
Amazingness
America in Color
America Wild and Wacky
America's Hidden Stories
America's Mississippi
America's Secret Space Heroes
American Soul
Angel From Hell
Angkor Revealed
Angkor: Land of the Gods
The Angry Beavers
Animal Empires
Another Period
Apocalypse: The Second World War
Apollo's Moon Shot
Arabian Seas
Archie's Weird Mysteries
Arctic Secrets
Are You Afraid of the Dark?
Are You Afraid of the Dark? (2019)
Are You The One?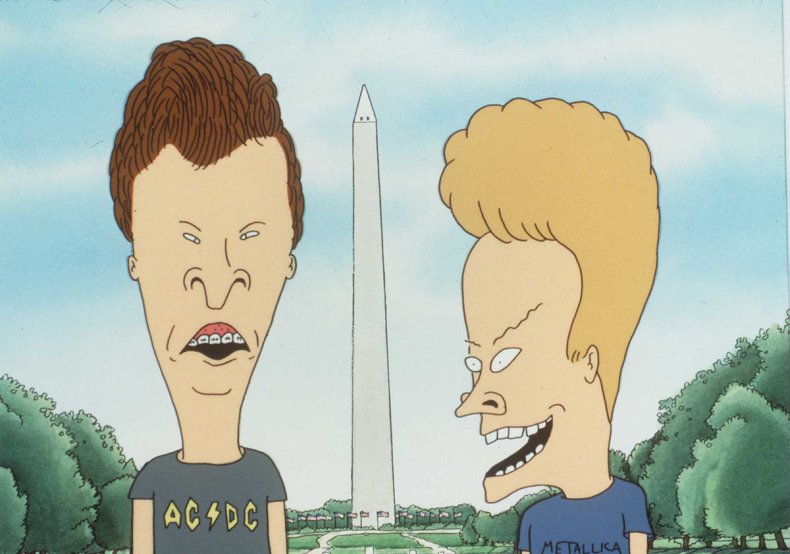 As Told By Ginger
Atomic Age Declassified
Attack and Defend
Avatar: The Last Airbender
B Positive
Baby Animals
The Backyardigans
Baldwin Hills
Bar Rescue
Basketball Wives
Basketball Wives LA
Beauty and The Beast
Beavis and Butt-Head
Becca's Bunch
Behind the Music
Being Mary Jane
Bella and the Bulldogs
The Benson Interruption
Best of the Comedy Central Roast
Beverly Hills 90210
Bible Hunters
Big Brother
Big Cat Country
The Big Dry
Big Time Rush
BIG3 Basketball
Black Ink Crew
Black Ink Crew: Chicago
Blaze and the Monster Machines
Blood & Treasure
Blue Bloods
Blue's Clues
Blue's Room
Bob the Builder
Bob the Builder Classic
The Bobby Brown Story
Bob Hearts Abishola
The Bold and the Beautiful
Boomtowners
The Brady Bunch
BrainDead
Brazil Untamed
Breadwinners
Britain in Color
Bubble Guppies
Bull
The Buried Life
The Burn with Jeff Ross
Canticos
Caroline in the City
Carriers at War
Catching Killers
CatDog
Catfish: Trolls
CBS Cares
CBS Evening News
CBS News Specials
CBS Sunday Morning
CBS This Morning
CBS This Morning: Saturday
CBSN AM
CBSN Originals
Celebrity Big Brother
Celebrity Deathmatch
ChalkZone
The Challenge
The Challenge: Champs vs. Stars
Chappelle's Show
Cheers
China From Above
China's Dragon Emperor
China's Forbidden City
The City
City Wildlife Rescue
Civil War 360
Clarice
Clarissa Explains It All
Clone High
Cloudy with a Chance of Meatballs
CMT Crossroads
Coastal Africa
The Code
College Hill
Combat Ships
Combat Trains
Comedy Central Presents
Comedy Central Stand-Up Presents
The Comedy Jam
Comedy Underground with Dave Attell
Corporate
Coyote
Crank Yankers
Crashletes
Crazy Monster
Criminal Minds
Critter Quest!
CSI: Crime Scene Investigation
CSI: Miami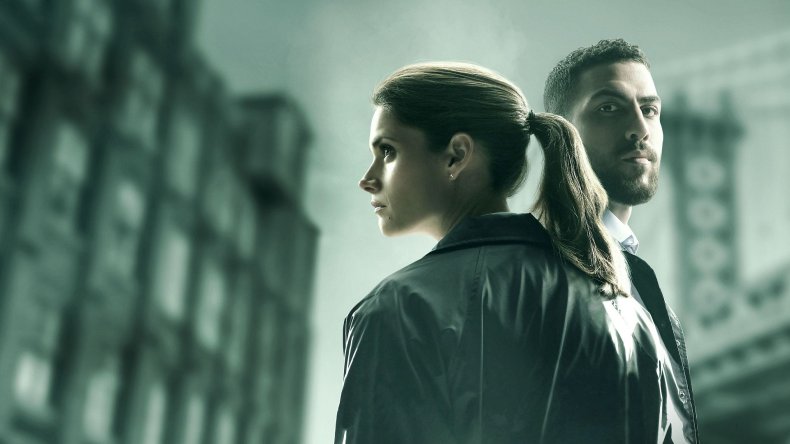 The Daily Show with Trevor Noah
The Daily Show with Trevor Noah: Global Edition
Dallas Cowboys Cheerleaders: Making The Team
Danger Mouse
Danger Mouse Classic
Danny Phantom
Daria
David Attenborough's Great Barrier Reef
Design with the Other 90 Percent
Detroiters
Diary
Disasters at Sea
Dora and Friends: Into the City!
Dora the Explorer
Double Dare
Doug
Drake & Josh
Drawn Together
Drinks, Crime and Prohibition
The Dude Perfect Show
East Meets West
Eight Days that Made Rome
Epic Warrior Women
Epic Yellowstone
The Equalizer
Europe in Chaos
Europe's Last Warrior Kings
Every Witch Way
Everybody Hates Chris
Evil
Ex on the Beach US
The Exes
Extant
Extreme Africa
Face the Nation
The Fairly OddParents
Family Ties
Fanboy & Chum Chum
Fantasy Football Today
FBI
The FBI Declassified
FBI: Most Wanted
Fighting Irish of the Civil War
Finding Justice
First Ladies Revealed
Fishing for Giants
Flashpoint
Floribama Shore
For Heaven's Sake
Frasier
The Fresh Beat Band
Fresh Beat Band of Spies
The Game
Game On!
Game Shakers
Games People Play
Garden Secrets
George of the Jungle
Girl Code
Go, Diego, Go!
The Good Fight
Good Talk with Anthony Jeselnik
The Good Wife
THE GRAMMYs®️
Great Blue Wild
Great Lakes Wild
Great Parks of Africa
The Greatest #AtHome Videos
Greatest Party Story Ever
The Guardian
Guardians of the Wild
Gullah Gullah Island
Gunsmoke
Hack Into Broad City
Half & Half
The Half Hour
Happily Divorced
Happy Days
Happy Together
The Haunted Hathaways
Hawaii Five-0
Hawaii Five-O Classic
Heathcliff
Hell Below
Henry Danger
Hey Arnold!
The Hills
History in HD
Hit The Floor
Hockey on CBS All Access
Hot in Cleveland
House of Anubis
How to Rock
Humongous Moves
The Hunt for Eagle 56
I Am Frankie
I Love Lucy
iCarly
Incredible Flying Cars
Ink Master
Inside Amy Schumer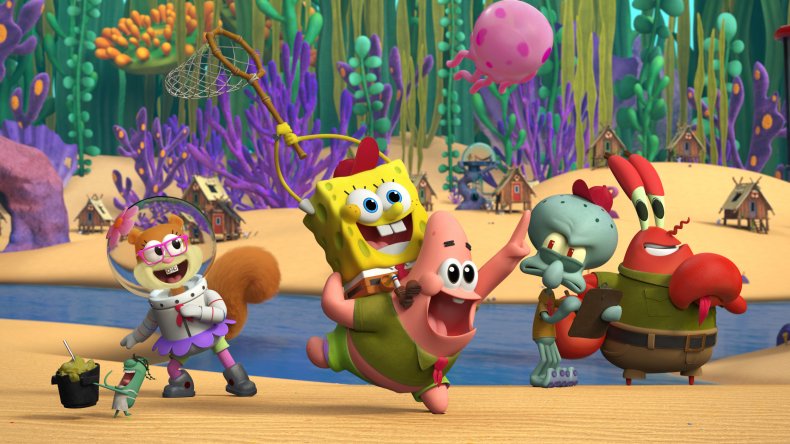 Inside Buckingham Palace
Inside Mighty Machines
Inside Windsor Castle
Inspector Gadget
Inspector Gadget's Field Trip
Instant Mom
Instinct
Interrogation
Into the Wild Colombia
Into the Wild India
Invader Zim
It's a Mann's World
JAG
Jeff Ross Presents: Roast Battle
Jericho
Jersey Shore
Jersey Shore: Family Vacation
The Jeselnik Offensive
The Jim Gaffigan Show
The Jim Jefferies Show
John Oliver's New York Stand-Up Show
Kamp Koral
Kenan & Kel
Kennedy Center Honors
Kenya Wildlife Diaries
Key & Peele
Killer IQ: Lion vs. Hyena
Knight Squad
Kroll Show
Kung Fu Panda: Legends of Awesomeness
L.A. Frock Stars
Laguna Beach
Land of Gremlins
Land of Primates
Lassie
The Late Late Show Carpool Karaoke Primetime Special 2019
The Late Late Show with James Corden
The Late Show with Stephen Colbert
The Legend of Korra
Let's Make a Deal
The Life of Earth
Life Unexpected
Limitless
The Living Beach
The Lost Tapes
The Loud House
Love & Hip Hop
Love & Hip Hop Atlanta
Love & Hip Hop Hollywood
The Love Boat
Love Island
MacGyver
MacGyver Classic
Macro Worlds
Madam Secretary
Made
Madeline
Madiba
Magnum P.I.
Make It Out Alive
Make or Break: The Linda Perry Project
Man in the Middle
Man With A Plan
The Masters
Maurice Sendak's Little Bear
Max & Ruby
Medium
Melrose Place
The Meltdown with Jonah and Kumail
The Mighty B!
Mighty Cruise Ships
Mighty Planes
Mighty Ships
Mighty Trains
Million Dollar American Princesses
The Missing Evidence
Mission Impossible
Moesha
Mom
Monkey Island
Monsters vs. Aliens
Moonbeam City
Mr. Magoo
MTV Cribs
MTV Unplugged
MTV2's Guy Code
Mummies Alive
Murder In The Thirst
Mutt & Stuff
My Life As A Teenage Robot
My Million Dollar Invention
Mysteries of Evolution
Mysteries of the Mekong
Mystery Files
Mystic Britain
Nathan For You
National Women's Soccer League
Nature Shock
NCAA on CBS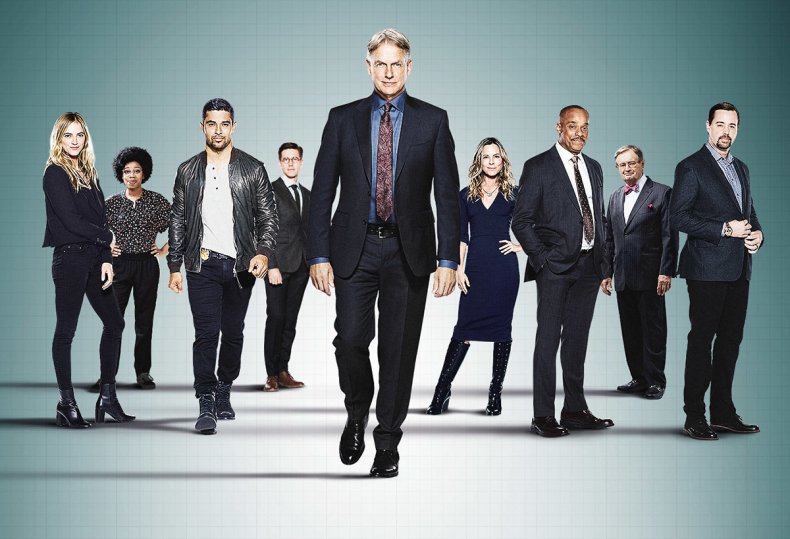 NCIS
NCIS: Los Angeles
NCIS: New Orleans
Ned's Declassified School Survival Guide
The Neighborhood
Nella the Princess Knight
Nellyville
The New Adventures of Madeline
The New Archies
The New Edition Story
The New Negroes with Baron Vaughn & Open Mike Eagle
Next
NFL on CBS
Ni Hao Kai-Lan
No Activity
Nomads of the Serengeti
Ocean Parks
The Odd Couple
The Odd Couple Classic
Ol Pejeta Diaries
One Day at a Time
One Dollar
Oobi
Orangutan Jungle School
Oswald
The Other Kingdom
The Pacific War in Color
Paradise Run
Parental Control
Party Down South
PAW Patrol
The Penguins of Madagascar
Peppa Pig
Perry Mason
Peter Rabbit
Pig Goat Banana Cricket
Planes That Changed the World
Planet Sheen
Polar Bear Town
Polly Pocket
The President Show
The Price Is Right
Private Lives of the Monarchs
Private Lives of the Windsors
Rank the Prank
Real Husbands of Hollywood
The Real Jesus of Nazareth
The Real Mad Men of Advertising
The Real Story
The Real World
The Real World Homecoming
Red & Blue
Reed Between the Lines
Reef Wrecks
The Ren & Stimpy Show
RENO 911!
Rest in Power: The Trayvon Martin Story
Review
Ricky Zoom
Ride
Ridiculousness
Rise of the Supercarrier
Rob Dyrdek's Fantasy Factory
Robbie
Robot And Monster
Rock 'N' Roll Inventions
Rocket Power
Rocko's Modern Life
Rome's Chariot Superstar
Rooted
Rugrats
Run's House
RuPaul's Drag Race
RuPaul's Drag Race: All Stars
Russell Simmons Presents Stand-Up at The El Rey
Russell Simmons Presents The Ruckus
Russia's Wild Sea
Russian Revolution in Color
S.W.A.T.
Sabrina The Teenage Witch
Sacred Sites
Salvation
Sam & Cat
Sanjay and Craig
The Sarah Silverman Program
Scorpion
SEAL Team
Seasons of the Wild
SEC on CBS
Secret Life of the Kangaroo
Secret Life of the Koala
Secret Life of the Tasmanian Devil
Secret Life of the Wombat
Secrets
Secrets of Wild Australia
Secrets Unlocked
Seriously Amazing Objects
Shark Squad
Shimmer and Shine
Siesta Key
Silent Library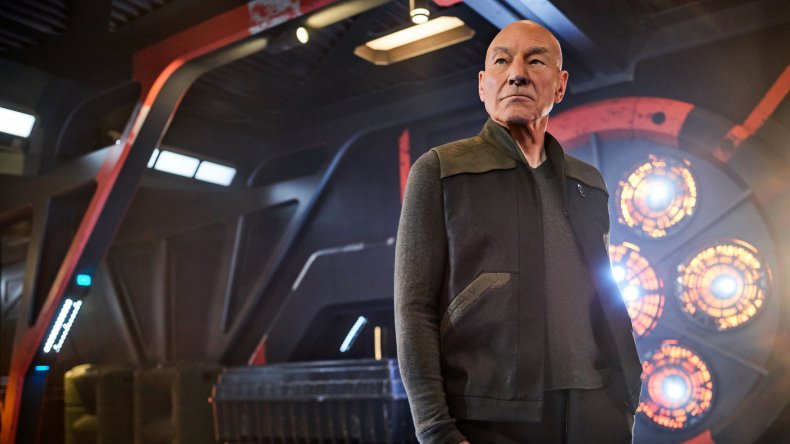 Single Ladies
Sister, Sister
Smithsonian Spotlight
Smithsonian Time Capsule
Snooki & Jwoww
Sonic the Hedgehog
Sonic Underground
The Soul Man
Space Voyages
Speed Kills
SpongeBob SquarePants
Sports Detectives
Spy Wars with Damian Lewis
The Stand
Star Trek
Star Trek The Animated Series
Star Trek: Deep Space Nine
Star Trek: Discovery
Star Trek: Enterprise
Star Trek: Lower Decks
Star Trek: Picard
Star Trek: Short Treks
Star Trek: The Next Generation
Star Trek: Voyager
The State
Stories from the Vaults
Storytellers
Strange Angel
Strange Creatures
Strangers with Candy
Strawberry Shortcake's Berry Bitty Adventures
Super Bowl LV
Super Mario World
Supercar Superbuild
Superior Donuts
Survival in the Skies
Survivor
T.I. and Tiny: The Family Hustle
T.I.'s Road to Redemption
T.U.F.F. Puppy
The Takeout
Tales From Zambia
The Talk
Taxi
Teachers
Team Umizoomi
Teen Mom
Teen Mom 2
Teen Mom 3
Teen Mom: Young & Pregnant
Teen Mum
Teenage Mutant Ninja Turtles
Tell Me A Story
Terror in the Skies
Texas 6
That Animal Rescue Show
This Is Not Happening
This Week at the Comedy Cellar
The Thomas John Experience
The Thundermans
Time Traveling Bong
Tony Awards
Tooning Out the News
Tosh.0
Tot Cop
Touched by an Angel
Tough As Nails
The Troop
True Life
Truly Strange
The Twilight Zone
The Twilight Zone Classic
Twin Peaks
UEFA Champions League
UEFA Europa League
UEFA Women's Champions League
UFOs Declassified
Ugly Americans
Under The Dome
Undercover Boss
Undiscovered Vistas
The Unicorn
Untucked: RuPaul's Drag Race
The Upside Down Show
Victorious
Vindicated
Volcanic Odysseys
Wallykazam!
Washington Heights
Waterworld Africa
The Weapon Hunter
Where on Earth is Carmen Sandiego?
Whistleblower
Why Women Kill
The Wild Andes
Wild Birds of Australia
Wild Burma
Wild Castles
Wild Israel
Wild Rockies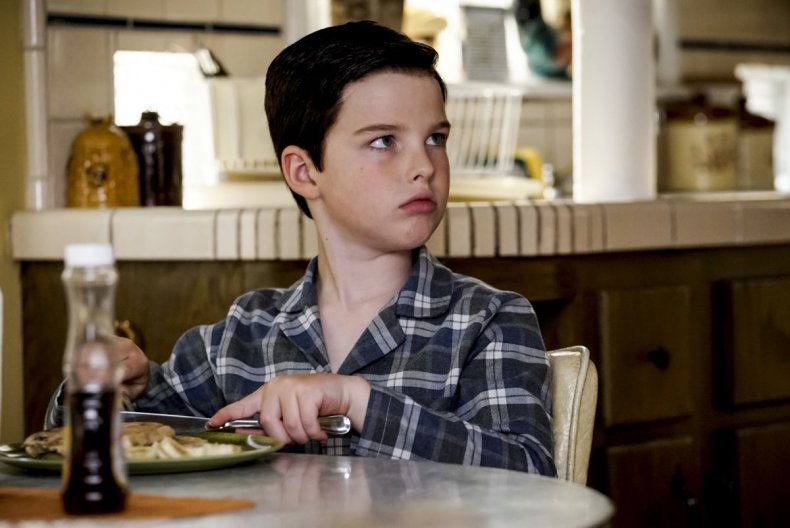 The Wild Thornberrys
Wild Wild East
Wildlife Icons
Wings
WITS Academy
Wonder Pets
Wonder Showzen
Wonders of Burma
World of Weapons
World War II: Final Days
WWII's Most Daring Raids
The Young and the Restless
Young Sheldon
Younger
Zoe Ever After
Zoey 101
Zoo Vets
Zoofari
16 and Pregnant
48 Hours
60 Minutes
68 Whiskey
7th Heaven
Movies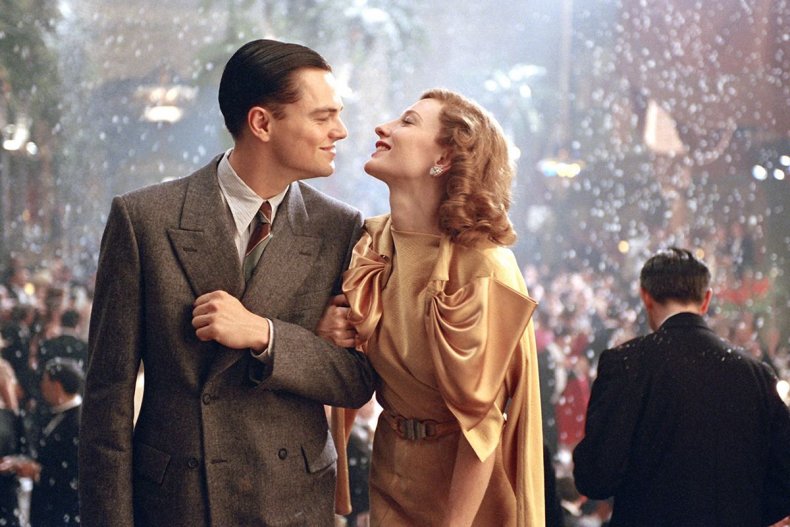 100 Things to Do Before High School
1492: Conquest of Paradise
40 Under 40
747: The Jumbo Revolution
76 Days
9/11: Day That Changed the World
9/11: Stories in Fragments
9/11: The Heartland Tapes
A-Bombs Over Nevada
A.I. Artificial Intelligence
A.C.O.D.
The Accordion Kings
The Accused
The Actors
Adolf Island
The Adventures of Tintin
Aeon Flux
Aerial Ireland
Aerial New Zealand
Africa's Piranha
Against the Ropes
Al Madrigal: Why is the Rabbit Crying?
Alaskan Summer
Albert
Albino Alligator
Ali Siddiq: It's Bigger Than These Bars
Aliens Inside Us
The Amazing Johnathan: Wrong On Every Level
Amazing Pigs
America's Badlands
America's Greatest Monuments
America's Hangar
America's National Parks at 100
America's Secret D-Day Disaster
America's Treasures
America's Yellowstone
An American Rhapsody
American Teen
Americans Underground: Secret City of WWI
Amy Schumer Presents Mark Normand: Don't Be Yourself
Amy Schumer Presents Rachel Feinstein: Only Whores Wear Purple
Amy Schumer Presents Sam Morril: Positive Influence
Amy Schumer: Mostly Sex Stuff
Animals Aloft
Anthony Jeselnik: Caligula
Ararat
Arctic Tale
Area 51
Ari Shaffir: Paid Regular
Arlington: Call to Honor
Artie Lange: The Stench of Failure
Ashby
Asian Tsunami: The Deadliest Wave
Asylum (2005)
Atlantic City
Avalon
The Aviator
B2: Stealth at War
Babel
Baboon King
Baby New at the Zoo
The Babysitter
Backstage
The Bad News Bears Go to Japan
The Bad News Bears in Breaking Training
Baran
Battle at Sea: Jutland
Battle of Little Bighorn
Battle of Midway: The True Story
The Battle of Normandy: 85 Days in Hell
Battle of Okinawa in Color
The Beautician and the Beast
Bebe's Kids
Below
Beowulf
Best Defense
Best Player
Better Luck Tomorrow
The Big Boss
Big Jay Oakerson: Live at Webster Hall
Big Night
The Big One
Big Questions Huge Answers with Jon Dore
Big Time Movie
Biker Boyz
Billionaire Space Club
Bird vs. Plane: Miracle on the Hudson
Bixler High Private Eye
Black Beauty
Black Hole Hunters
Black Snake Moan
Black Wings
Black in Space: Breaking the Color Barrier
Blind Swordsman: The Zatoichi
Blondie's New York
Blue Car
Blue Chips
Blue Hawaii
BLURT!
Bo Burnham: Words, Words, Words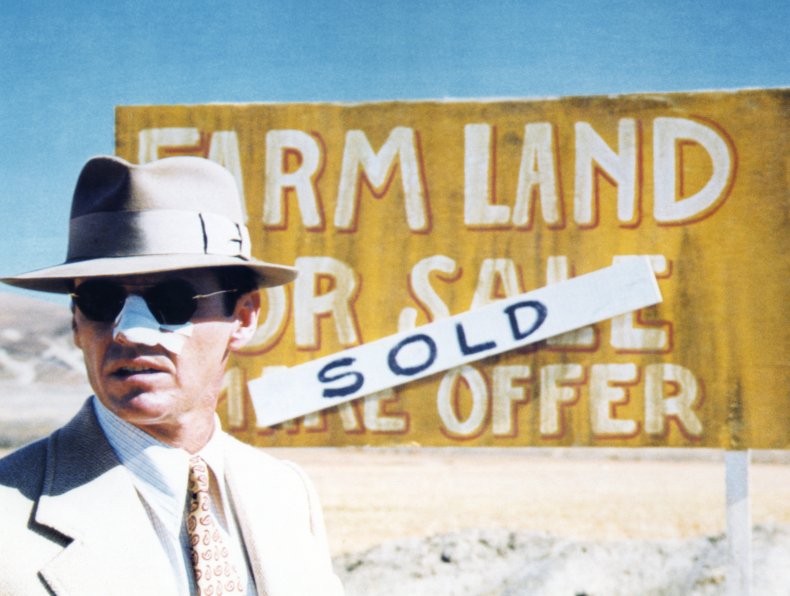 Bon Voyage, Charlie Brown (and Don't Come Back!!)
Boomerang
The Boy Who Cried Werewolf
The Boys are Back
Brazil's Emerald Oasis
Breakdown
Bridget Everett: Gynecological Wonder
Brother Nature
Bruce Lee, The Legend
Buffalo Soldiers
Building Star Trek
The Caddy
Call Your Mother
Camilla
Carlos Mencia* *Performance Enhanced
Carlos Mencia: New Territory
Carlos Mencia: No Strings Attached
Carolina
Carrie (1952)
Carrier at War: The USS Enterprise
Castro's Secret Reef
Catch 22
Cave Crocs of Gabon
Charlie's Angels: Full Throttle
Charlotte's Web 2
Cheetah: Race to Rule
Cheri
Child's Play
Children of Heaven
Chilean Mine Rescue
China's Emperor of Evil
Chinatown
Chris Distefano: Size 38 Waist
Chris Hardwick: Funcomfortable
Chris Hardwick: Mandroid
Christopher Titus: The 5th Annual End of the World Tour
Citizen Ruth
City of Men
Claws of Steel
Clue
Cobra King
The Codebreaker Who Hacked Hitler
The Comedy Central Roast of Bob Saget
The Comedy Central Roast of Bruce Willis
The Comedy Central Roast of Charlie Sheen
The Comedy Central Roast of David Hasselhoff
The Comedy Central Roast of Donald Trump
The Comedy Central Roast of Flavor Flav
The Comedy Central Roast of James Franco
The Comedy Central Roast of Justin Bieber
The Comedy Central Roast of Pamela Anderson
The Comedy Central Roast of Rob Lowe
The Comedy Central Roast of William Shatner
Console Wars
The Coronation
COVID: Our Lockdown in Shanghai
Crazy People
Creatures of the Lagoon
Crocodile Dundee II
Crocodile Dundee in Los Angeles
Crowning New York
Cruise Ship Down: Saving Concordia
The Crying Game
D-Day and the Dambusters
DL Hughley: Shocked & Appalled
DL Hughley: The Endangered List
Dan Soder: Not Special
Dance Flick
Daniel Tosh: Happy Thoughts
Darwin & The Beagle's Scandal
Dave Attell: Road Work
David Spade: My Fake Problems
The Day Hitler Died
The Day Kennedy Died
The Day The Bomb Dropped
Dean Spanley
Dear Frankie
Demetri Martin. Person.
Demetri Martin. Standup Comedian.
Denis Leary & Friends: Douchebags and Donuts
Deon Cole: Cole Blooded Seminar
Desert Warriors: Lions of the Namib
Designing Dogs
Detective Story
Diana and the Paparazzi
Diana: The Day We Said Goodbye
Dinosaur Cold Case
Domestic Disturbance
Down to Earth
Dr. Wai in the Scriptures With No Words
Dragon Island
Dragon Lord
Dragons Forever
Dragonslayer
The Duchess
Dung Dynasty
Eagle vs Shark
Earth From Outer Space
East Is East
Eddie Murphy: Raw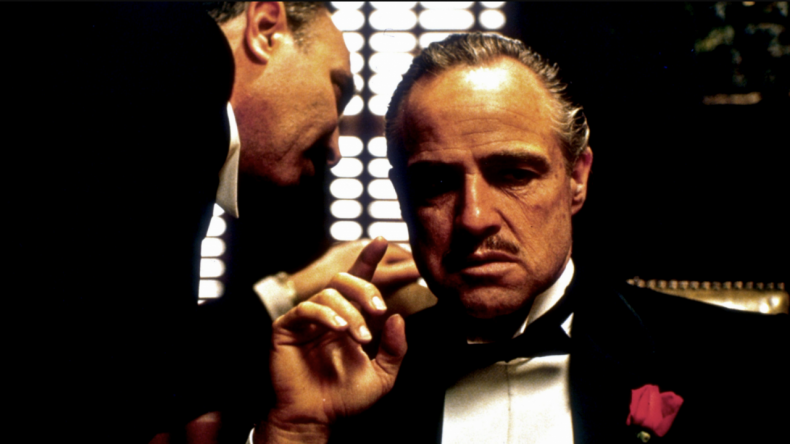 El Dorado
Election
Electric Amazon
Electrified: The Guitar Revolution
Elephant King
The Elephant Man
Elephants in the Room
Elizabethtown
Enemy At The Gates
Epic Warrior Women: Vikings
Erskineville Kings
Escape from Mr. Lemoncello's Library
Escape to the Great Dismal Swamp
Esther Povitsky: Hot For My Name
Eugene Mirman: An Evening of Comedy in a Fake Underground Laboratory
Evolution
Existenz
Extract
The Faculty
Failure to Launch
A Fairly Odd Christmas
A Fairly Odd Movie: Grow Up, Timmy Turner!
A Fairly Odd Summer
Fairytale: A True Story
The Fake News with Ted Nelms
Fall of Japan: In Color
Finding Life in Outer Space
Fist of Fury
Flashback
Flying High with Phil Keoghan
Frankie and Johnny (1991)
Fresh
Freud's Naked Truths
Frida
From Dusk Till Dawn
Full Tilt Boogie
Fun in Acapulco
Funny About Love
Game of Death
Genius in America
Georgia
Ghost Cat: Saving the Clouded Leopard
Ghost Town
The Ghost and the Darkness
The Gift
The Girl Who Talked to Dolphins
The Glass Shield
Goatface: A Comedy Special
Goddamn Comedy Jam
The Godfather
The Godfather Part II
The Godfather Part III
Golden Door
Gone Baby Gone
The Goods: Live Hard, Sell Hard
Gorillas of Gabon
The Gospel of Jesus's Wife
Gotta Dance
The Grass Is Greener
Grease 2
Grease Live!
Great Snakes
Great White Code Red
Greatest Show on Earth
The Green Book: Guide to Freedom
Gun Trucks of Vietnam
Haiti's Treasures: Out of the Rubble
Half-Shell Heroes: Blast to the Past
Halloween VIII: Resurrection
Halloween H20: 20 Years Later
Hamburger Hill
Hannibal Buress: Animal Furnace
Hannibal Buress: Live from Chicago
Hannibal's March on Rome
Happy Christmas
Happy, Texas
Harlem Nights
Hatari
Hav Plenty
The Heart of the Game
Heartburn
Hey Arnold! The Jungle Movie
Hey Arnold! The Movie
Hippo Ganglands
Hippos After Dark
Hitler's Riches
Hockney: Seeing Beauty
The Hole
Honey Badger Grit
House Arrest
House of Sand and Fog
House of Yes
Hover Racers: Flying on Air
How the Toys Saved Christmas
How to Clone a Woolly Mammoth
Hozier: The Church Tapes
Humboldt: Epic Explorer
The Hunt for Bin Laden
The Hunt for Escobar's Hippos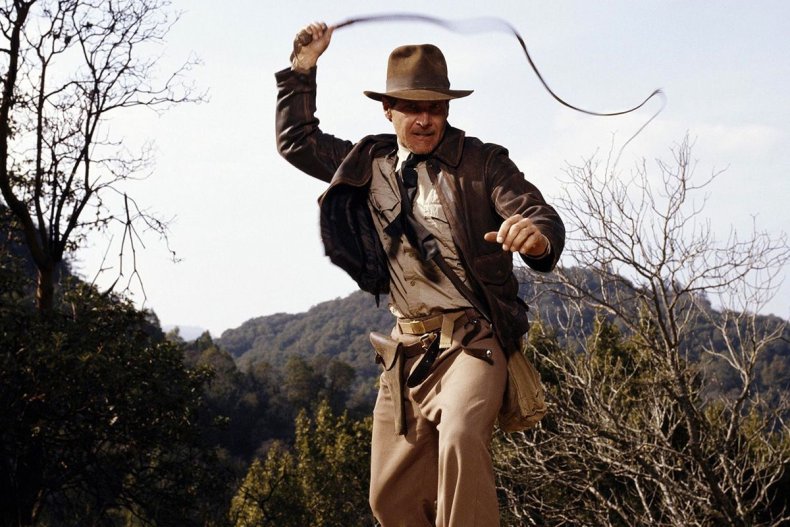 Hunt for the Lost Superfleet
Hunt for the Nazi Gold Train
The Hunted
Hunting the Hammerhead
I'm Not Scared
I.Q.
Ice Bridge: The Impossible Journey
iCrocodile
Imagine That
The Importance of Being Earnest
In Search of Santa
An Inconvenient Truth
Incredible Animal Moments
The Incredible Bionic Man
Incredible Flying Jet Packs
Indiana Jones Raiders of the Lost Ark
Indiana Jones and the Temple of Doom
Indiana Jones and the Last Crusade
Indiana Jones and the Kingdom of the Crystal
Infernal Affairs (Wu Jian Dao)
Intersection
The Intervention
Intimate Strangers
Into the Puma Triangle
Invasion of the Body Snatchers (1956)
Iris
Iron Monkey
Islands of Creation
Islands of Fire
Isle of Chimps
It Takes Two
The Italian Job (1969)
Italian for Beginners
JB Smoove: That's How I Dooz It
Jackie Brown
Jackie Chan's Project A
Jackie Chan's Project A2 (A Gai Waak Juk Jaap)
Jade
Jaguarland
James Davis: Live from the Town
Jeff Dunham's Completely Unrehearsed Last-Minute Pandemic Holiday Special
Jeff Ross Roasts America
Jeff Ross Roasts Cops
Jeff Ross Roasts Criminals: Live At Brazos County Jail
Jeff Ross Roasts the Border: Live From Brownsville, Texas
Jeff, Who Lives at Home
Jefferson's Secret Bible
Jinxed
Jo Koy: Don't Make Him Angry
Jo Koy: Lights Out
Joe DeRosa: You Let Me Down
Joe List: I Hate Myself
Joe Rogan: Rocky Mountain High
John Mulaney: New In Town
John Oliver: Terrifying Times
Johnny Suede
Jordan Klepper Solves Guns
Joy of Sex
Justin Bieber: Never Say Never
Kate and Leopold
Kennedy's Suicide Bomber
Killer Hornets
Killer in the Caves
King Tut's Final Mystery
King of the Desert Lions
Kingpin
Kings of the Desert
Kristen Schaal: Live at the Fillmore
Kumail Nanjiani: Beta Male
Kurt Braunohler: Trust Me
Kurt Metzger: White Precious
Kyle Kinane: "I Liked His Old Stuff Better"
Kyle Kinane: Loose in Chicago
Kyle Kinane: Whiskey Icarus
The Ladies Man (1961)
Ladybugs
The Last Buffalo
Laws of the Lizard
Leaving Earth: Or How to Colonize a Planet
Legend of Lead Belly
Legends of the Hidden Temple
Lemony Snicket's A Series of Unfortunate Events
Leopard Fight Club
Leopard Huntress
The Leopard Rocks
Let It Ride
Lethal Attractions
Liar, Liar, Vampire
A Life Among Monkeys
Lincoln's Last Day
Lincoln's Washington at War
Lions Unleashed
Lions in Battle 2
Little Darlings
The Lockerbie Bombing
The Lookout
Loose at the Zoo
Lost City of Gladiators
The Love Guru
Love Me if You Dare
Love, Rosie
The Lovers on the Bridge
Lucky Numbers
MLK: The Assassination Tapes
Mad Hot Ballroom
Madagascar: Africa's Galapagos
The Magdalene Sisters
Make America Great-A-Thon: A President Show Special
The Man Who Shot Liberty Valance
Marilyn Monroe for Sale
Mass Extinction: Life at the Brink
The Massively Mixed-Up Middle School Mystery
Matt Braunger: Shovel Fighter
Memphis Belle in Color
The Men Who Brought the Dawn
Michael Kosta: Detroit. NY. LA
Microcosmos
A Mighty Heart
Mighty Ship at War: Queen Mary
Million Dollar American Princesses: Meghan Markle
Million Dollar American Princesses: Meghan and Harry
Mimic
Mindhunters
Minority Report
Mission Critical: Amphibian Rescue
Mission Impossible
Mission Impossible 2
Mission Impossible 3
Mommie Dearest
Monkeys of Bioko
Morning Glory
Mostly Martha
The Mountain Lion and Me
My Baby's Daddy
My Big Bollywood Wedding
My Bloody Valentine
My Boss's Daughter
My Journey with a Polar Bear
Mysteries of the Rainforest
Mystery In Yellowstone
Mystery of the Hope Diamond
Mystery of the Lost Pyramid
Mystical Journey: Kumbh Mela
Nacho Libre
Naked Gun ​2 1⁄2: The Smell of Fear
Naked Gun ​33 1⁄3: The Final Insult
Naked Mole Rats
Namibia's Wild Wonders
Napoleon's Waterloo
The Nasty Girl
Natasha Leggero: Live at Bimbo's
Nate Bargatze: Full Time Magic
Nature's Matchmaker
Neal Brennan: Women And Black Dudes
Necessary Roughness
Nepal Quake: Terror On Everest
Neverwas
Next
Nick Kroll: Thank You Very Cool
Nick Swardson: Seriously, Who Farted?
Nick Swardson: Taste It
Nick of Time
Night Falls on Manhattan
The Night Listener
The Night We Never Met
Nightmare on Everest
Nikki Glaser: Perfect
Nobody's Fool
The Nutty Professor
The Obama Years: The Power of Words
An Ocean Mystery: The Missing Catch
The Odd Couple
Neil Simon's The Odd Couple II
One Crazy Cruise
Open Season
Operation Condor
Operation Condor II:The Armour of the Gods
Ordinary People
The Original Kings of Comedy
The Out-of-Towners
Panama's Animal Highway
Paris Terror Attack: Charlie Hebdo
Patrice O'Neal: Elephant in the Room
Patton Oswalt: Tragedy Plus Comedy Equals Time
Paul F. Tompkins: Laboring Under Delusions
The Peacemaker
The Perfect Score
Pet Sematary
Pet Sematary II
Pete Davidson: SMD
Pete Holmes: Nice Try, the Devil
The Phantom
Picturing the President: George Washington
Picturing the Presidents
Pinero
Pinocchio
Planes, Cranes and Rockets
Pocahontas: Beyond the Myth
Polar Bear Summer
Pompeii: The Dead Speak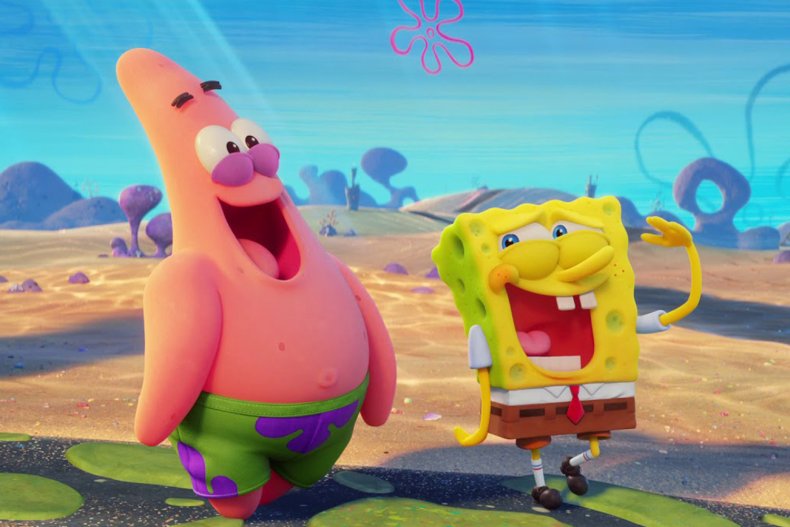 Pootie Tang
The Portrait of a Lady
The Predator Coast
A President Show Documentary: The Fall of Donald Trump
The President Show: A Nation In Pieces
Pret-A-Porter
Pretty Baby
Princess Diana's 'Wicked' Stepmother
Private Parts
The Prize Winner of Defiance, Ohio
Prophecy
The Queen at 90
Queen of the Pythons
The Queens of Comedy
The Quiet American
Race for Your Life, Charlie Brown
Rags
Raiders of the Jade Empire
Rainmaker
Rat Race (2001)
Rattlesnake Road Trip
The Real Lion Queen
Reindeer Games
Remembering Vietnam: The Wall at 25
The Ring
Rise of Tokyo in Color
The Rise of the Killer Virus
The Rivals
Road to Perdition
Roman Holiday
The Romantics
Romeo and Juliet (1968)
Ron Funches: Giggle Fit
Roy Wood Jr.: Father Figure
Roy Wood Jr.: No One Loves You
Rufus
Rufus 2
Rugrats Tales from the Crib: Snow White Tiny Christmas
Rugrats Tales from the Crib: Three Jacks and a Beanstalk Swindle
The Ruins
Rules of Engagement
Russell Brand in New York City
SEAL Dog
Sabrina
Sacred Sites: Ireland
Sadio Mané - Made in Senegal
The Saint
Sam Morril: I Got This
Same Kind of Different as Me
Samsara
Samurai Warrior Queens
Sands of the Kalahari
Santa Hunters
School Ties
Searching for Bobby Fischer
Seconds
Secrets of the Hive
Seizing Justice: The Greensboro 4
The Seven Dwarfs of Auschwitz
Shaft
Shark Ganglands
Shark Girl
She's Having a Baby
She's Out of My League
She's So Lovely
A Shot to Save the World
Shuttle Discovery's Last Mission
Siege of Masada
A Simple Plan
Frank Miller's Sin City
Sinking The Lusitania: An American Tragedy
Skateboard Nation
The Skull
Small Soldiers
Snow Day
Soapdish
Social Animals
The Soloist
Some Kind of Hero
The Son's Room
Sonatine
Space Shuttle: Final Countdown
Splitting Adam
The SpongeBob Movie: Sponge on the Run
Spy Kids 3-D: Game Over
The Spy in the Hanoi Hilton
Star Trek IV: The Voyage Home
Star Trek Generations
Star Trek: First Contact
Star Trek: Nemesis
A Star-Spangled Story: Battle for America
Starting Over
Staying Alive
Stealth: Flying Invisible
Steve Rannazzisi: Breaking Dad
Steve Rannazzisi: Manchild
Stonehenge Empire
The Stooge
Stranded: Alpine Air Crash
Strike!
Stunt Woman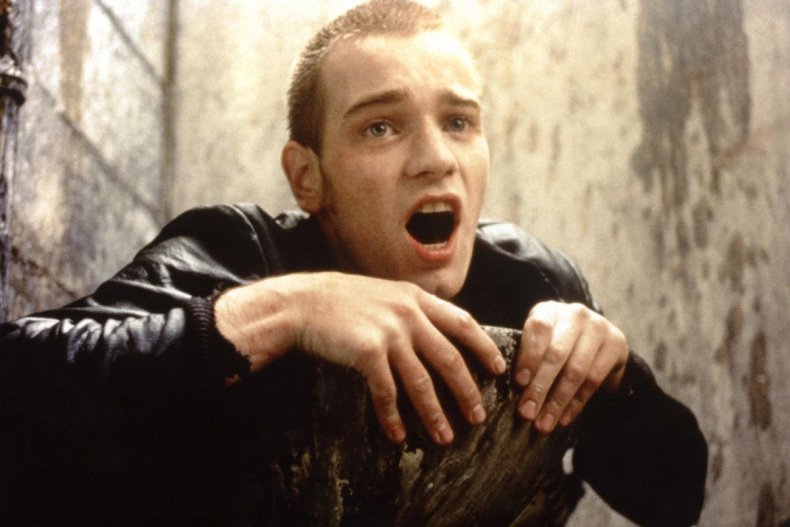 The Sum of All Fears
The Supercar Story
Supercop
Superstar
Surviving the Serengeti
Sweeney Todd: The Demon Barber of Fleet Street
Swindle
The Switch
T.J. Miller: No Real Reason
Tadpole
Tales from the Darkside: The Movie
Tanks of Fury
The Teacher Who Defied Hitler
Teaching Mrs. Tingle
The Day We Walked on the Moon
The Thing Called Love
Things We Lost in the Fire
Through The Fire: The Legacy of Barack Obama
Tiger Tales
Tiger on the Run
Till Human Voices Wake Us
The Time Machine
Tiny Christmas
Titanic's Fatal Fire
Titanic's Final Mystery
Titanoboa: Monster Snake
To Catch a Thief
Todd Barry: Super Crazy
Tommy Boy
Top Secret!
Top Ten Deadliest Beasts
Tracy Morgan: Bona Fide
Trainspotting
The Traveler
Treblinka: Hitler's Killing Machine
Trevor Moore: High In Church
Trevor Moore: The Story of Our Times
The True Story of the Mary Celeste
Tsotsi
Twin Sisters
Twinkle Twinkle Lucky Stars
Twisted
Two Bits
Unbelievable Flying Objects
Uncommon Courage: Breakout at Chosin
Undertaking Betty
Undisputed
An Unfinished Life
The Uninvited
United States of Drinking
The Unknown Flag Raiser of Iwo Jima
Unzipped
Up in Smoke
V-Day: Volcanic Planet
V2: Nazi Rocket
Valentin
Vanilla Sky
The Very Thought of You
Victorian Rebel: Marianne North
Viper Queens
The Virgin Suicides
Virtuosity
Volcanoes: Dual Destruction
Waco: The Longest Siege
A Walk on the Moon
Walter Latham's Comedy Soul Festival
Walter Latham's Kings of Comedy Primetime
Wanda Sykes: Tongue Untied
The War of the Worlds
We Were Soldiers
We're No Angels
We're No Angels (1989)
The Weather Man
Wes Craven Presents: Dracula
Wheels on Meals
When Pigs Fly
When Whales Walked: Journeys in Deep Time
White House Revealed
Whitney Cummings: I Love You
The Wild Thornberrys Movie
Will Penny
Wings of Honor
Wolf vs. Bear
World Trade Center
World War II Spy School
World's Biggest Beasts
World's Finest Cars: The Insider's Guide
World's Most Dangerous Shark
World's Smallest Planes
Worlds of Sound: The Ballad of Folkways
Young Sherlock Holmes
Yours, Mine, and Ours
Zeus and Roxanne
Zodiac
Zoolander: Super Model