iCarly, the Nickelodeon show that ran from 2007 and 2012 and basically invented the world of YouTubers we currently live in, is set to have a revival on Paramount+—the streaming service currently known as CBS All Access.
Its main stars are set to return, and details are beginning to emerge about the upcoming reboot's release date and plot—though we may be some way away from a trailer.
Who is in the cast of the iCarly reboot?
TVLine reported that Miranda Cosgrove (who played Carly), Jerry Trainor (Spencer) and Nathan Kress (Freddie) are all due to return for the revival.
Fans will notice that two big names are currently missing from that cast list: Jennette McCurdy, who played Carly's best friend Sam, and Noah Munck, who played the pair's eccentric friend Gibby.
The latter was posting about other projects as the reboot was announced, suggesting that she has moved on from the Nickelodeon show. The actor has previously written about her struggles with eating disorders while filming the show, so may not have the happy memories of her time that her co-stars had.
Munck, meanwhile, has a recurring role on The Goldbergs which may prevent him from committing to a new show—though as most of the fan reaction on Twitter has been about his character coming back, the show's creators will surely be trying to lure him over.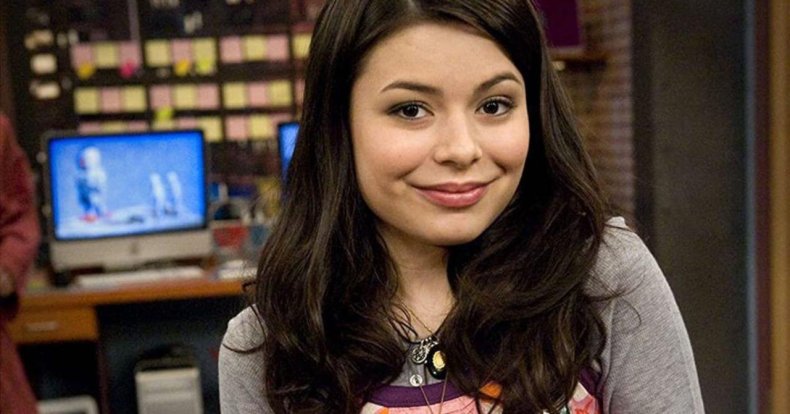 When is the iCarly reboot out?
Filming is not believed to have begun on the revival, but a 2021 release date is still likely. iCarly is one of the first shows announced from Paramount+, the rebranded version of CBS All Access that will expand the streamer to make it a rival to services like HBO Max and Peacock.
The rebrand is happening in early 2021, so it is possible that the show will premiere in the first half of the year as one of the first offerings from the new service. However, it has not been announced how far the show is in its development process, it is likely to be a longer wait.
To look at a similar reboot, Peacock's Saved By the Bell revival was announced in September 2019 before being released in November 2020, which might suggest an end of 2021 / start of 2022 release date is more realistic
An announcement about the release date of the new season of iCarly, however, is expected soon.
Fans who want to relive the old episodes of iCarly, meanwhile, can watch them now on CBS All Access and the Nick Hits Amazon Prime Video add-on.
What will the iCarly reboot be about?
No official plot details have been announced, but there is surely a rich seam of new stories to be told about young people who run a web series in our world of influencers, hype houses and social media.
There is, however, a cautionary tale that iCarly's writers may be wary of when creating the show. Disney+'s reboot of Lizzie McGuire has been through all sorts of development problems after its creator and Disney+ disagreed about whether the show should grow up with its cast members.
However, CBS All Access has courted a more adult audience than Disney, which could hint at what we can expect from this new season.
Is there a trailer for the iCarly revival?
No promo so far—no surprise there as nothing has been filmed yet. We should, however, start to get a look at the show at some point in 2021.
The iCarly reboot is coming soon to Paramount+.