Despite a continuing wave of deadly mass shootings in the U.S., nearly half of Republicans say that they are something that must be accepted as part of a "free society," according to a new poll.
In the wake of shootings in Uvalde, Texas, and Buffalo, New York, a new poll conducted by CBS News and YouGov surveyed Americans about their thoughts on guns and gun control. One question, in particular, asked respondents if they felt that mass shootings are an unavoidable by-product of a "free society" or if they believed the issue could be tackled.
Nearly half of all respondents who identified as Republicans, around 44 percent, said that shootings like those in Uvalde and Buffalo are "unfortunately something we have to accept as part of a free society." By comparison, 85 percent of Democrats and 73 percent of Independents said mass shootings are "something we can prevent and stop if we really tried." A majority of those who identified as Republicans, 56 percent, said the same.
The sample size for the poll was 2,021 people who were surveyed between Wednesday and Friday. It was noted to have a margin for error of give-or-take 2.6 percent.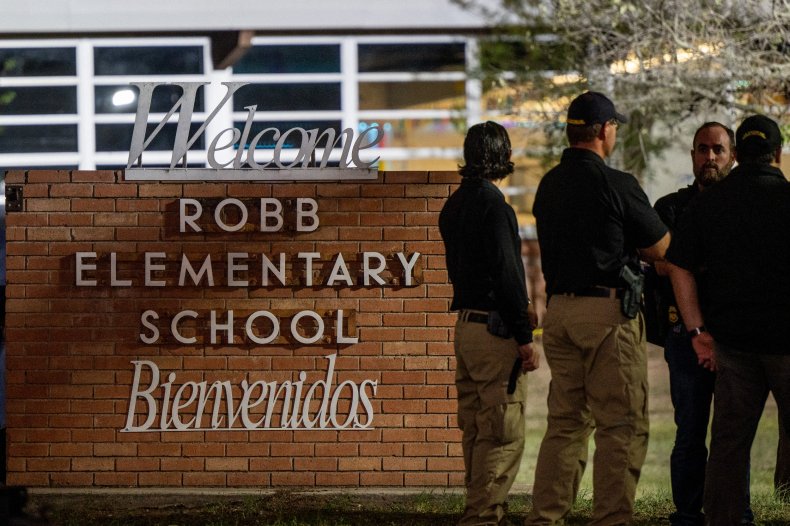 One thing that respondents from across the political spectrum could agree on was the potential unlikelihood of any gun control reform being passed in response to this latest wave of shootings. When prompted about whether or not Congress will "pass any laws in the next few months that will make significant changes to gun policy," 66 percent of Democrats, 71 percent of Republicans, and 72 percent of Independents said no.
On Sunday, Rep. Donald Beyer, a Democrat from Virginia, introduced a bill aimed at curbing the ability of individuals to purchase AR-15s, a popular assault rifle model that has been used in numerous high-profile mass shootings. The bill would impose a 1,000 percent tax on the weapons as a means of warding off potential buyers, as opposed to an outright ban.
"What it's intended to do is provide another creative pathway to actually make some sensible gun control happen," Beyer told Insider about the proposal. "We think that a 1,000% fee on assault weapons is just the kind of restrictive measure that creates enough fiscal impact to qualify for reconciliation."
Beyer is attempting to use the legislative tactic known as reconciliation to pass the bill, which bypasses the 60-vote filibuster requirement so long as all 50 Senate Democrats vote yes on it. The same method was previously used to pass President Joe Biden's Build Back Better plan.
More shootings continued to occur throughout the weekend. On Sunday, a 14-year-old girl was killed when shooting broke out at a Phoenix strip mall. On Saturday night, three people were killed in Philadelphia after a shooter opened fire at a weekend crowd on South Street, one of the city's biggest dining and entertainment areas.