Neera Tanden, Biden's Contentious Budget Chief Pick, Tweeted 30K More than Donald Trump
Few politicians have managed to out-tweet former President Donald Trump over the last four years. But Neera Tanden, a contentious choice to lead the Biden administration's Office of Management and Budget (OMB), has proved to be an exception.
Tanden, a prolific and often frenzied tweeter, has come under fire in recent weeks for a combative social media history that includes tweeting over 1.5 times more than Trump.
According to Politico, Tanden joined the social media platform in 2010, a year after Trump, but has already surpassed him by over 30,000 tweets. In the past 10 years, she's tweeted roughly 88,000 times, compared to Trump's 57,000.
Now, those tweets, which were often critical of Republicans and progressive Democrats, have been in the spotlight.
This week, Tanden's social media posts came under scrutiny from a number of senators during two confirmation hearings, after President Joe Biden nominated her to lead the OMB.
Tanden currently serves as the president of the liberal Center for American Progress think tank, and had previously worked for both the Clinton and Obama administrations.
During confirmation hearings on Tuesday and Wednesday, several senators criticized Tanden for using divisive language on Twitter meant to vilify her opponents and attack those who disagree with her.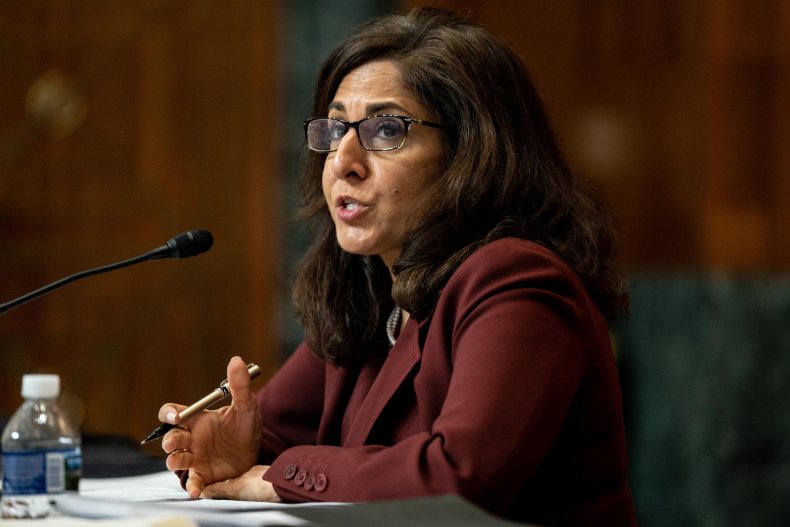 According to reporting by The New York Times and Politico, among Tanden's tweets included statements in which she called Republican Senator Mitch McConnell of Kentucky, "Moscow Mitch" and "Voldemort." She wrote that "vampires have more heart than Ted Cruz," a Republican senator from Texas.
Tanden has also targeted Bernie Sanders, an independent senator from Vermont and the Senate Budget Chair, by writing that "Russia did a lot more to help Bernie than the DNC's random internal emails did to help Hillary."
The OMB nominee has also tweeted that Susan Collins is "the worst" and Tom Cotton is "a fraud," and wrote that "there is a God" after learning Rupert Murdoch's house caught fire in 2017, Politico reported.
A number of Sanders' supporters have since slammed Biden for choosing Tanden over a more progressive candidate.
Briahna Gray, the former national press secretary for Sanders, told Politico this month: "I don't know anyone personally in Bernie world who is happy about this choice."
On Wednesday, Sanders addressed Tanden's social media posts by stating: "Your attacks were not just made against Republicans," he said. "There were vicious attacks against progressives, people who I have worked with — me personally."
In response to the criticisms, Tanden expressed regret for her harsh language and promised that her approach as Budget leader would be "radically different."
"I deeply regret and apologize for my language, some of my past language," she added. "I recognize that this role is a bipartisan role, and I recognize I have to earn the trust of senators across the board."
Republican Senator James Lankford of Oklahoma acknowledged the volume of Tanden's tweets on Tuesday by stating: "You actually have tweeted more in the last four years than President Trump did," he said, adding "in terms of numbers."
Newsweek reached out to the White House for additional comment, but did not hear back in time for publication.