Neighbor Says Nashville Blast Suspect Never Took His RV Out Until Recently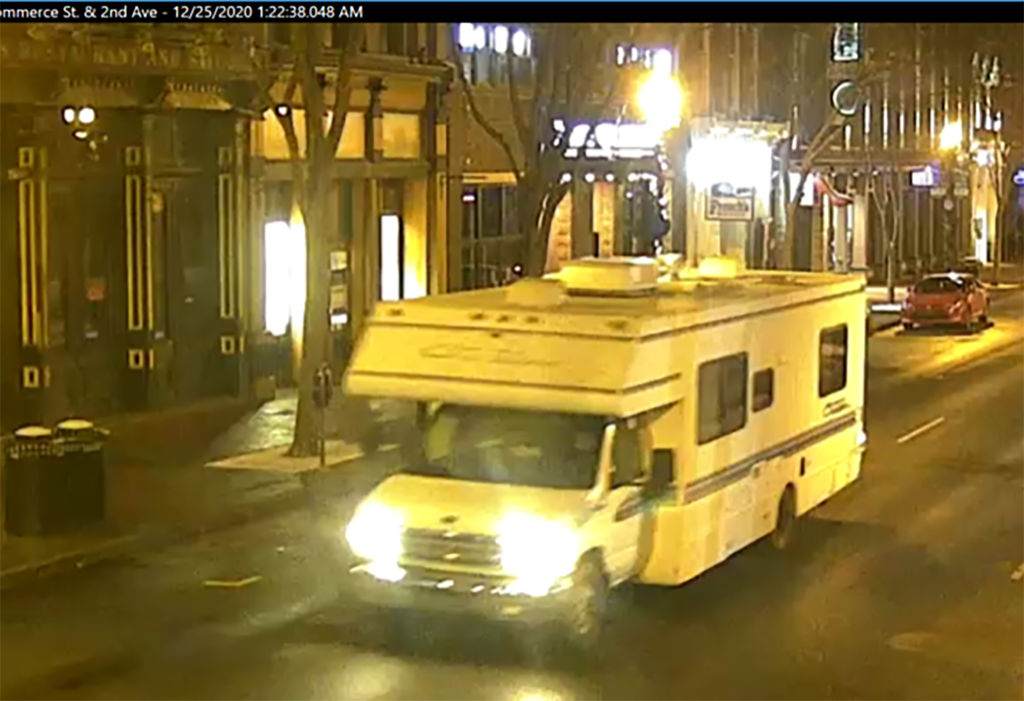 A neighbor of the suspect connected to the explosion in Nashville on Christmas morning said that the RV believed to be used in the blast was not moved until recently.
Anthony Quinn Warner, 63, of Antioch has been identified as a suspect, and police and the FBI have been investigating his home over the weekend. Investigators are working to determine whether or not Warner may have died inside an RV that was parked in downtown Nashville, exploding early Friday morning around 6:30 a.m.
Marco Rodriguez, a neighbor of Warner, told Tennessee ABC-affiliate WKRN that the RV believed to be involved in the explosion had not been moved by his neighbor for a long time.
"He never took it out, but he started moving it around a bit about a month ago," Rodriguez said.
Larissa Moreno, another neighbor, told WKRN that the RV had been parked by Warner's home for years.
"When I would drive by from the top of the hill, that RV would be in their backyard. It was there for a really long time, probably like for years," Moreno said.
"It was old. Didn't look used. Didn't look like it was taken out or used at all really. It just looked old," she said.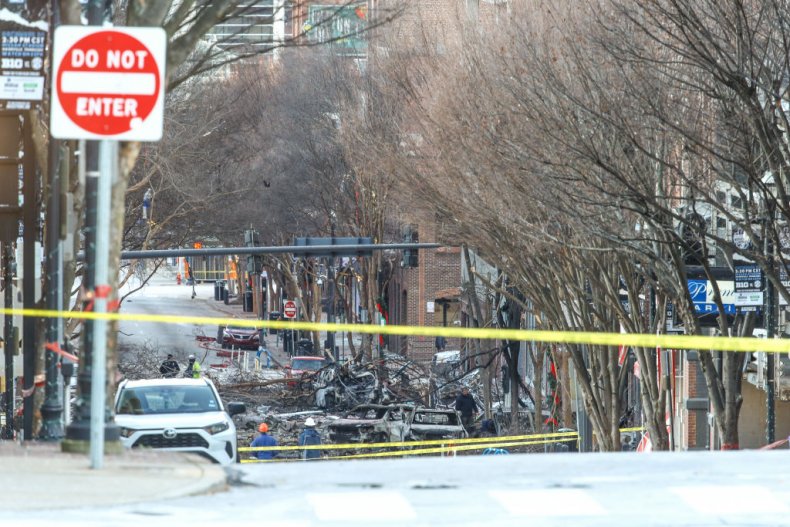 Rodriguez explained to WKRN that police evacuated him and his family from their home around 10 a.m. on Saturday before they began searching Warner's home. This was done as a precaution, in case the home was booby-trapped with additional explosives.
"I mean it's weird because it could've been us. If he wanted to he could've just said 'oh I'll explode it up here," he said.
Newsweek reached out to the FBI and the Metro Nashville Police Department for comment but did not immediately receive a response.
Local NBC-affiliate WSMV reported that Warner's home was covered in security cameras and no trespassing signs. Neighbors told WSMV that the RV had not been moved until about a month ago, noting that they'd seen Warner working on it.
Police said Friday afternoon that the RV had been parked on Second Avenue North in Nashville at 1:22 a.m. local time. It was parked next to an AT&T transmission building and exploded just over five hours later. Before the blast, a recorded message played urging local residents or passersby to evacuate the area—suggesting that the culprit aimed to avoid casualties. Three people were taken to the hospital after the blast, while one building collapsed and 41 were damaged.
Two senior law enforcement officials told Newsweek on Saturday that investigators planned to swab Warner's mother to determine whether possible human tissue found at the blast site was that of the suspect. CNN reported that law enforcement believe the explosion may have been the result of a "suicide bombing."