Nelson Mandela Bodyguard Claims All Blacks 'Poisoned' Before 1995 World Cup Final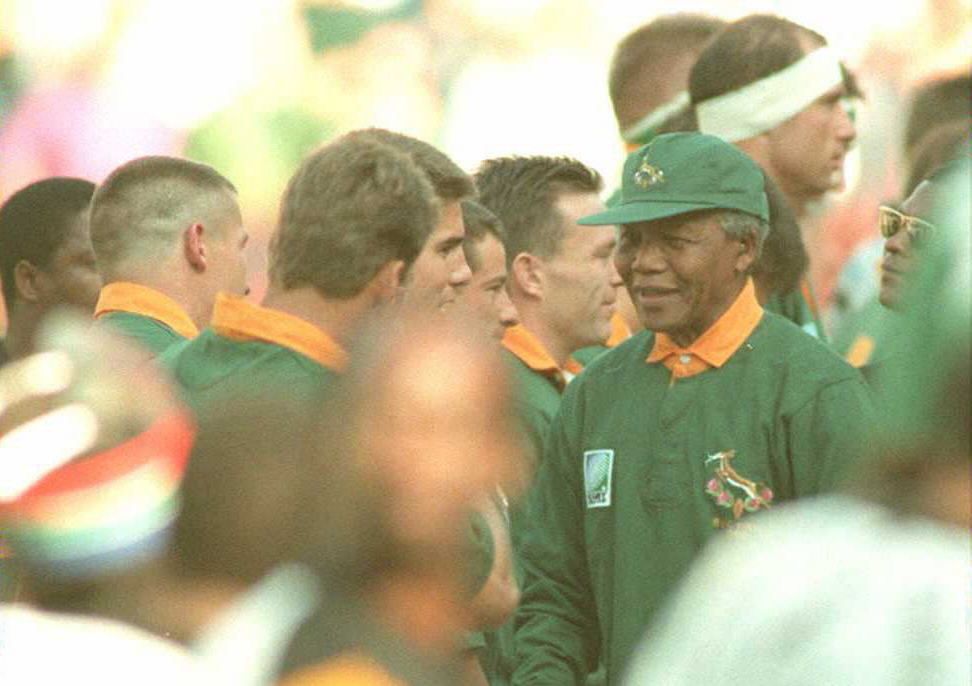 Nelson Mandela's former bodyguard has made the extraordinary claim that members of New Zealand's 1995 Rugby World Cup team were poisoned before the final against host South Africa.
Speaking to the New Zealand Herald, Rory Steyn, a former South African police commander who was a member of the security team charged with protecting the All Blacks, claimed betting syndicates had deliberately sabotaged the team's chances of victory.
"On the Thursday [June 22] before the final, which was on Saturday [June 24], they were poisoned. About two-thirds of the squad got very sick, properly sick," Steyn said.
"I believe it was the water that was got at, because the food that was served at lunch time... was chicken burgers and hamburgers. I don't think it was the food, I think it was the coffee and the tea and possibly even the drinking water."
South Africa famously won the final 15-12 against New Zealand after extra time with a drop goal from fly half Joel Stransky, in a victory hailed as the birth of the "rainbow nation" following reintegration to professional sport after apartheid.
Mandela, who died on December 5, 2013, presented the trophy after the final to Springbok captain Francois Pienaar, with the story later made into a film, Invictus, starring Matt Damon.
Steyn, meanwhile, released a memoir in 2000, One Step Behind Mandela: The Story of Rory Steyn, Nelson Mandela's Chief Bodyguard about his time serving the South African president. He is currently in New Zealand to talk about that period.