Best Netflix K-Drama Soundtracks, Featuring Mamamoo, Other K-Pop Artists
Several compelling K-drama series on Netflix, which have formed the latest part of the Korean cultural wave, come with equally addictive soundtracks, featuring songs from various K-pop artists.
With a host of new Korean series slated for release on Netflix this year, including a special episode of Kingdom—titled "Ashin of the North"—which premiered on Friday, we look at some recent K-dramas on the streaming service featuring some of the best K-pop tracks.
You Are My Spring
Much like the opening episode of this new K-drama series on Netflix, which premiered in early July, its soundtrack so far offers a mix of dark and moody as well as romantic and sweet tunes.
Among the most strikingly atmospheric songs is "In Ruin" from South Korean artist Raiden, which plays during the climactic final scene of the first episode.
Its emotional tune and mysterious opening lyrics ("Silence falls on me, deafening my dreams, suffocating quietly. Chaos calls on me in hollow harmony, violently like scattered seas") immediately sets the tone of this romantic thriller with a dark twist.
The soundtrack also features bright, uplifting songs like "Still Wonder" by K-pop artist Ha Hyun Sang, a catchy guitar-based tune with a pop song vibe.
A Korean language ballad, whose title translates to "The Butterfly Has Flown," by Kim Min-seok from K-pop duo MeloMance is also among the lighter songs with a romantic feel.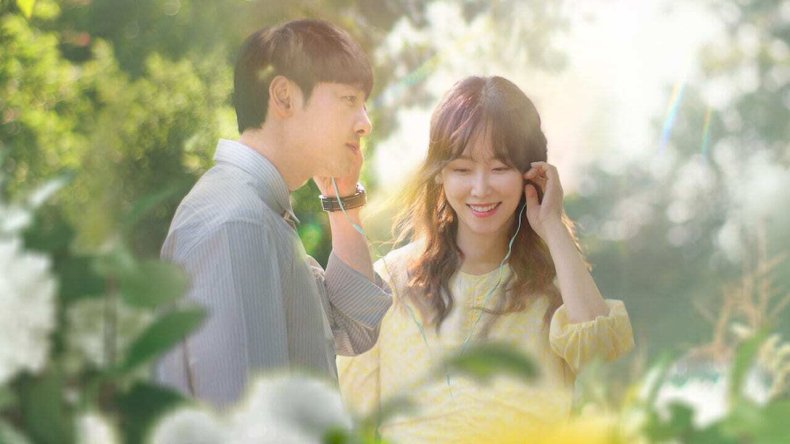 Vincenzo
The soundtrack of this gripping crime series features an array of English- and Italian-language tracks performed by Korean artists, ranging from pop and jazz to classical and instrumental pieces.
"Adrenaline" is hands-down the standout track, which you'll hear during the most climactic moments in the series. This stunning song by Solar from K-pop girl band Mamamoo has a James Bond theme tune vibe for its dramatic build-ups, drawing you in with a hypnotic beat and seductive melody.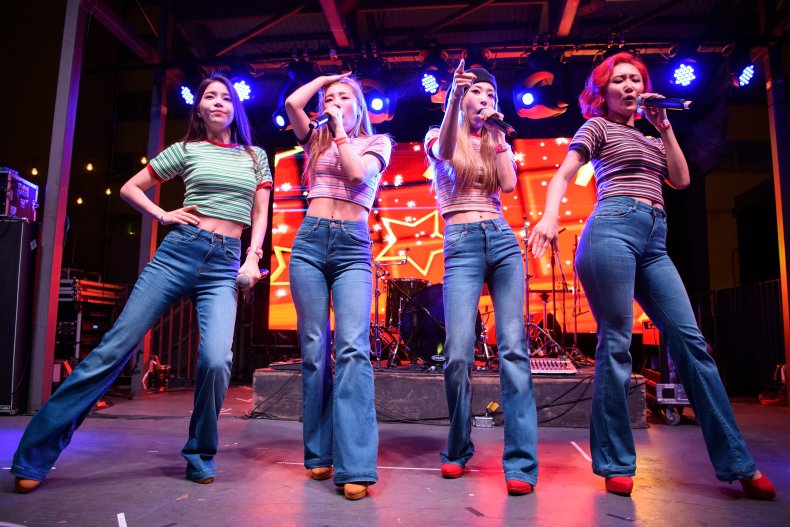 The series also features an Italian version of "Adrenaline" sung by Aalia, a singer-songwriter based in Seoul, which is equally transfixing.
Aaila also sings a jazzy piano number called "Is This Love." The song is among the love-themed tracks forming the backdrop of scenes between the two main characters Vincenzo (played by actor Song Joong-ki) and Hong Cha-young (played by actress Jeon Yeo-been).
"I'm Always By Your Side" by John Park is another upbeat romantic tune heard often in scenes between Vincenzo and Cha-young.
It's Okay To Not Be Okay
This romantic fantasy drama, hailed as one of the "best international television shows of 2020" by The New York Times, features several soulful tracks, such as the beautifully melancholic "In Silence" by South Korean artist Janet Suhh.
Other atmospheric ballads include the quiet piano-based track "In Your Time" by Lee Suhyun from the K-pop duo AKMU.
The soundtrack is also peppered by brighter songs such as the romantic ballad "Breath" by K-pop artist Sam Kim and "You're Cold" by South Korean singer-songwriter and rapper Heize.
Both tunes are heard during several lighter romantic moments between the two lead characters Ko Moon-young (played by Seo Yea-ji) and Moon Gang-tae (Kim Soo-hyun).
Record of Youth
This sweet romantic drama features several catchy tunes with a youthful, pop song feel, such as "Go" by Seungkwan from K-pop boy band Seventeen.
Wheein from Mamamoo also features in the soundtrack, with the Korean-language track "Shine On You." The song is among the love theme tunes heard throughout the series which stars Park Bo-gum, one of the country's best known actors, and Park So-dam, best known internationally as the daughter Jessica in the Oscar-winning film Parasite.
The soundtrack also features bright guitar-based songs, which have a coming-of-age feel, such as "Just You" a Korean-language track from J Rabbit.
"It's Okay, Because It's You" by South Korean singer Xani is another whimsical Korean language track with a folk song type feel.
The aforementioned Suhh also appears on the Record of Youth soundtrack, with two songs including "Still Dreaming" as well as "Open Doors," both of which are played regularly in the scenes between the two romantic leads.