How Netflix Aims to Deliver the Next 'Squid Game'
Netflix is offering "more exciting shows" and "more variety than ever" on the Korean front in 2023. With 34 titles slated for release this year, the streaming service is increasing its investment in the country, Netflix's VP of Korean content, Don Kang, said on Saturday.
According to the latest available figures from Netflix, the streamer has so far invested one trillion Korean won (over $801 million) in Korean content from 2016, the year Netflix Korea was launched, through the end of 2021.
Speaking at a Q&A panel at Netflix Korea's headquarters in Seoul, the South Korean capital, Kang said he's unable to disclose "the exact figure" of how much money the streamer has invested on the 34 titles for 2023. But he did say: "Yes, we're increasing our commitment and investment in Korea."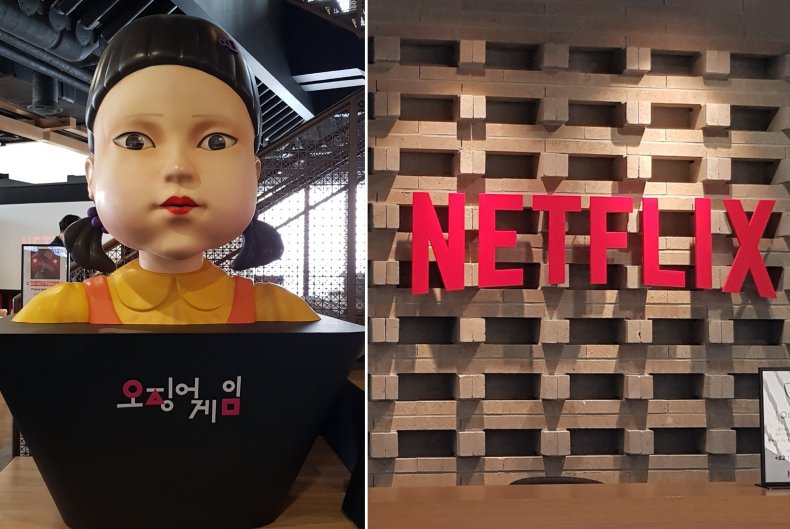 According to the VP, one of the company's goals this year is to give its subscribers at least one or two "great Netflix original Korean shows" across all types of content and/or genres throughout the year.
He said: "We're very much committed to continue bringing a variety of must-watch content [from Korea] to our members around the world."
This also includes the "best that Korean cinema has to offer" as well as even "crazier" non-fiction programs, following the recent reality series hits such as Physical: 100 and Single's Inferno.
Following the runaway success of Squid Game, is the streamer now planning content firstly with a global audience in mind, creating made-for-export type shows geared towards an international viewership?
While Squid Game resonated with viewers worldwide, Netflix's approach towards the greenlighting of Korean series and their development remains focused on the local audience, Kang said.
"What I genuinely believe is that a story has to be locally relevant first [before wanting to expand it to an international audience]," the VP said, so "our primary focus is always local."
Referring to the Korean viewership, he explained: "We know our stories and we know what works with our members [on Netflix]. If you try to create a show imagining you know your audience...it's very unlikely that you'll get it right" and equally unlikely to "be very authentic to your genuine creativity."
But if a local story translates internationally, "it's proof that we share something universal," Kang said.
"When I see or hear people living on the opposite side of the globe, laughing and crying while watching the same Korean content, that gives me a sense of connection.
"It's a real proof that although we might live thousands of miles away, we're all just one story away from each other. It's a very very rewarding and warm feeling," the VP explained.
Does the streamer feel a lot of pressure to follow up with something bigger than Squid Game?
Kang said this type of pressure isn't new. Even before Netflix, Korean content made an impact especially in the APAC (Asia Pacific) region. There was always the fear of "when is this Hallyu [Korean wave] going to end? Are we ever going to be able to produce something that is as big as our latest hit?"
The VP said: "So, there is pressure [after Squid Game], definitely. But it's a good environment to feel that pressure and turn that into something positive."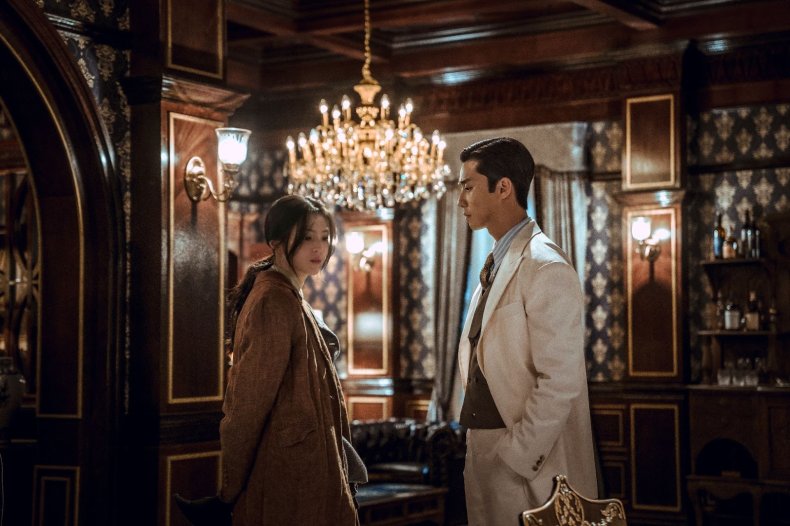 The success of Squid Game and several other Korean titles on Netflix has "opened doors" and empowered "the entire country and its creative ecosystem," Kang noted.
Netflix Korea is also committed to "discovering new artists, directors, writers and talent," as they did with Bang Woo-ri, the director of the 2022 Netflix film 20th Century Girl, which was Bang's first feature-length film.
The company has also been offering renowned Korean television writers the space to expand their ideas and creativity by crossing over to the streaming world, such as Kang Eun-kyung, the writer of the upcoming Netflix series Gyeongseong Creature.
On Friday, Newsweek got a first behind-the-scenes look on the set of the period K-drama starring Park Seo-jun, the famed Korean actor who will also be seen in the Captain Marvel sequel later this year.
Kang said: "In order to help our creators bring their vision to the screen, we need to invest in the ecosystem," working with different partners and investing in technology and production.
The VP said: "Korea has so much more to offer than the traditionally known romantic comedies, there's so much more creativity to be unfolded."