The 25 Most-Watched Movies on Netflix in 2020
2020 may have been a difficult year for the movie industry, with cinemas closed around the world and the big blockbusters indefinitely postponed. Netflix, however, filled in the gap with an extensive catalog, including everything from future Christmas classics to some very NSFW fare – which was fine, as many were working from home anyway.
Though the majority of Netflix movies likely got a boost from global lockdowns, some movies did particularly well this year. The 25 most-watched movies this year (according to data from streaming statistics aggregator FlixPatrol and Netflix's own daily top 10 charts) included everything from Korean zombie films to true crime to movies starring genuine a-list actors like Charlize Theron, Jamie Foxx, Tom Holland and Kurt Russell.
The 25 Most-Watched Movies on Netflix in 2020
25. The Wrong Missy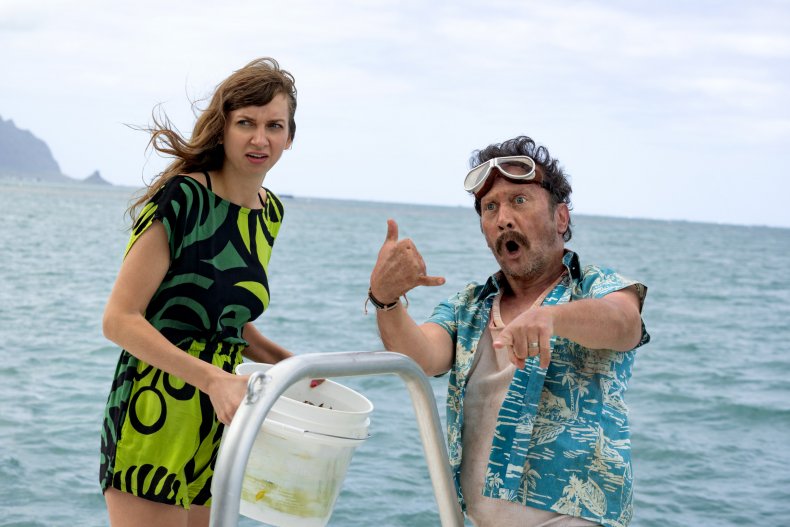 Netflix has long had massive successes with Adam Sandler movies (including one in 2020), but this year saw his long-time co-star David Spade have a big hit with The Wrong Missy, a romantic comedy that saw his character accidentally re-connect with someone he had a disastrous blind date with.
24. The Sleepover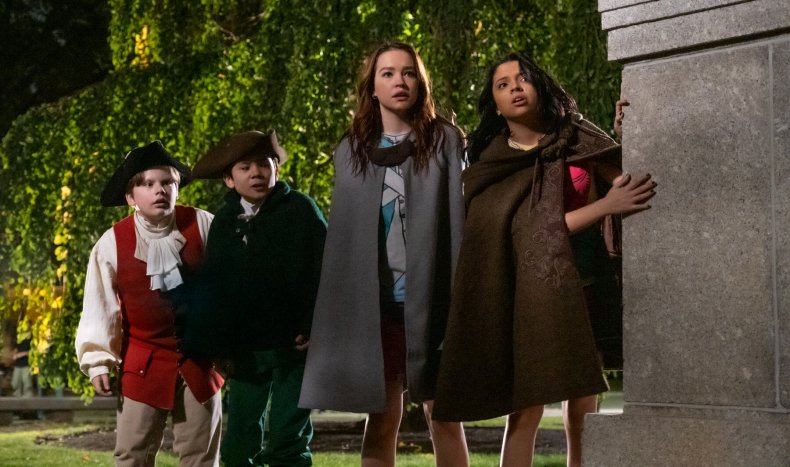 With real sleepovers out of the question for most of the year due to COVID-19, it is no wonder that The Sleepover was a success. No real sleepover, however, has ever been like this movie, which sees the kids having to defend themselves after accidentally blowing the cover of someone in witness protection.
23. Operation Christmas Drop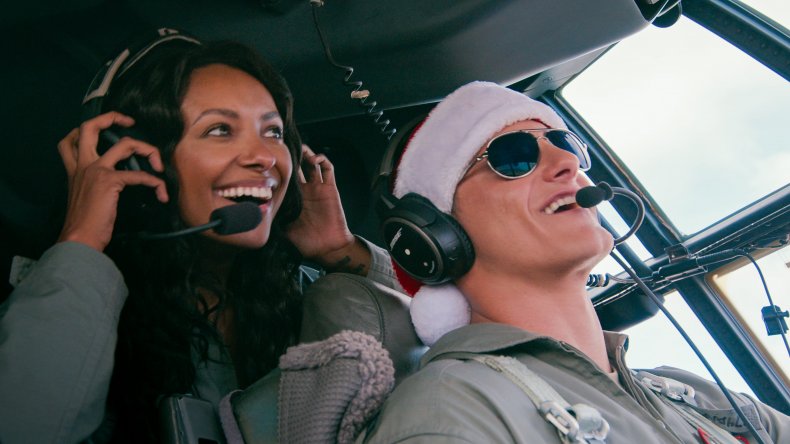 Christmas movies have had a particularly strong year on Netflix, as people found themselves wanting to get into the festive spirit from the fall onwards. Benefiting from this trend was Operation Christmas Drop, a romantic drama based on a yearly real-life event that sees the U.S. Air Force drop aid to islands in the Pacific.
22. The Grinch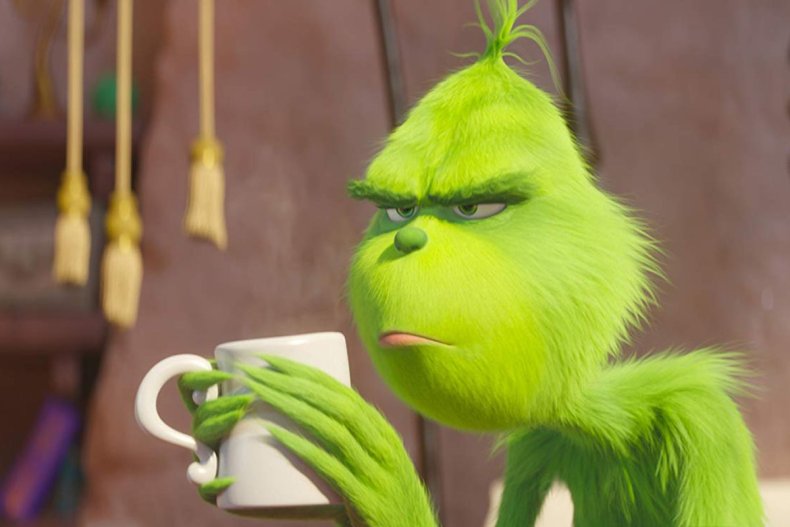 Both the nightmarish 2000 Jim Carrey Grinch and the 2018 animated Benedict Cumberbatch version were big hits on U.S. Netflix, but the latter was the bigger international hit, starting to chart globally back in March (!) and becoming a regular feature of Netflix charts from September onwards.
21. #Alive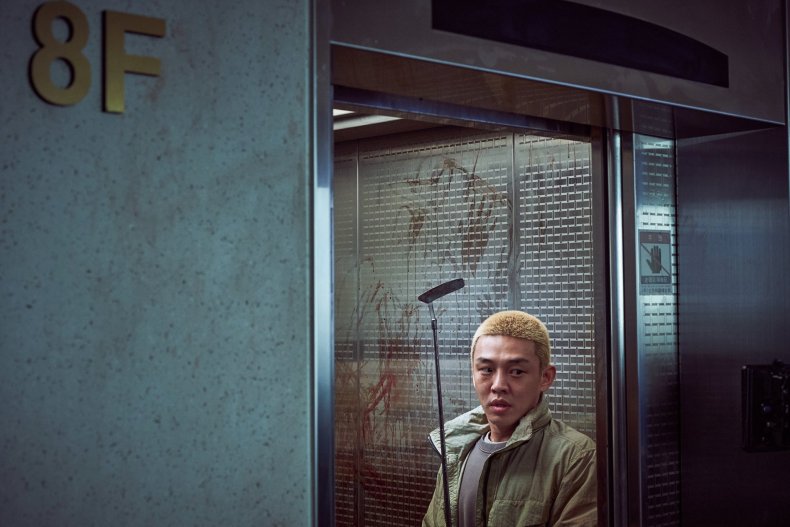 2020 was a big year for South Korean culture, with Parasite winning the Best Picture Oscar and BTS continuing their global domination of the pop charts. Also riding this wave was #Alive, a lockdown-ready horror that saw a man trapped in his apartment following a zombie outbreak.
20. The Princess Switch: Switched Again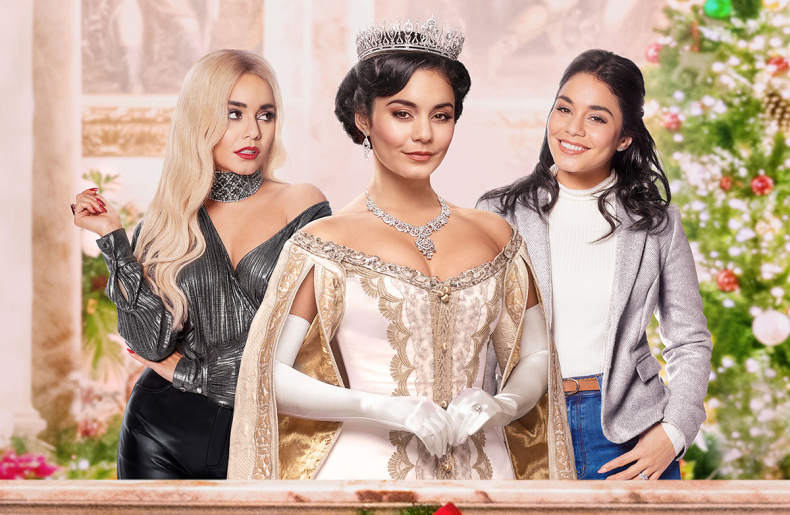 The Vanessa Hudgens Netflix Christmas Universe continued to expand in 2020 with The Princess Switch: Switched Again, the second in The Princess Switch saga, and her third festive film for the streamer overall. This time, it was a case of triple trouble as Hudgens played three roles.
19. The Christmas Chronicles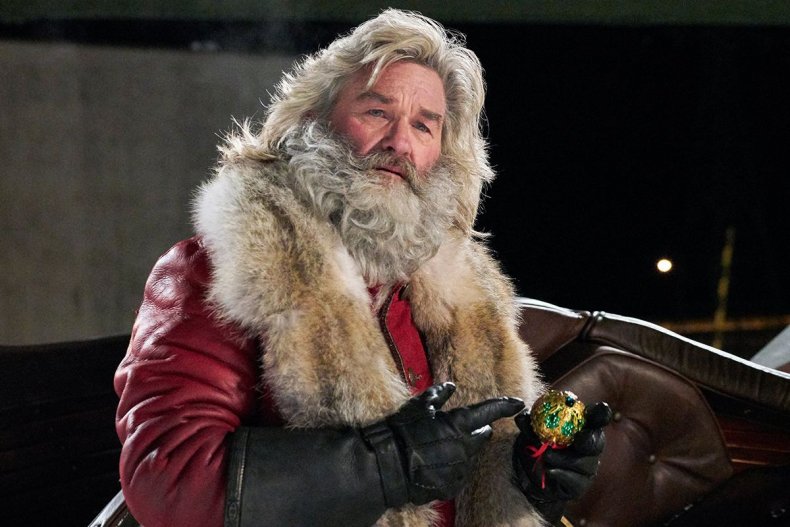 The success of The Christmas Chronicles 2 (of which more later) also brought back the original into Netflix charts, suggesting that the movie starring Kurt Russell as Santa Claus has already become a festive favorite.
18. Feel the Beat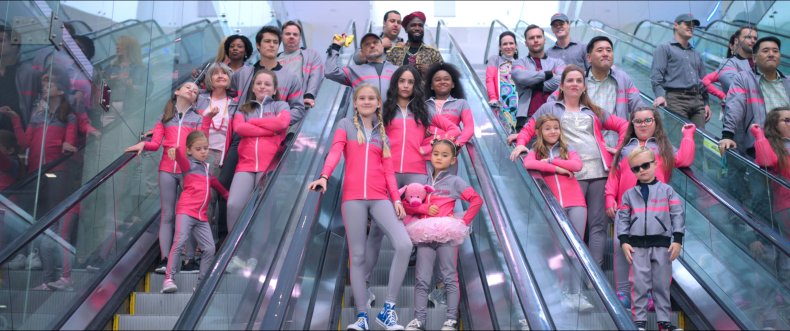 Netflix got into the musical game in 2020 with films like Jingle Jangle and The Prom, but it was dance movie Feel the Beat that charmed global audiences with its story of a failing Broadway dancer who got her groove back coaching a small-town troupe.
17. American Murder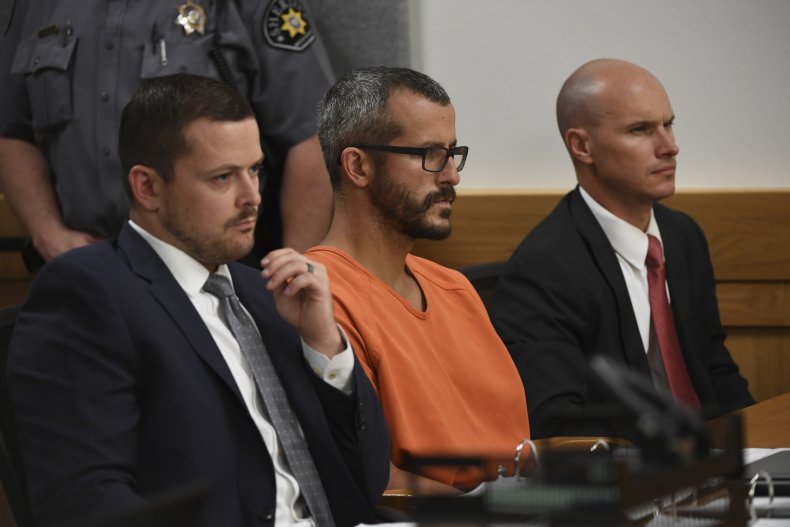 True crime remained a popular genre for Netflix this year with shows like Unsolved Mysteries and The Trials of Gabriel Fernandez among the series that gripped and horrified audiences. On the film front, the most popular true crime came courtesy of American Murder, the real-life story of Chris Watts and his killings of his pregnant wife and daughters.
16. Love, Guaranteed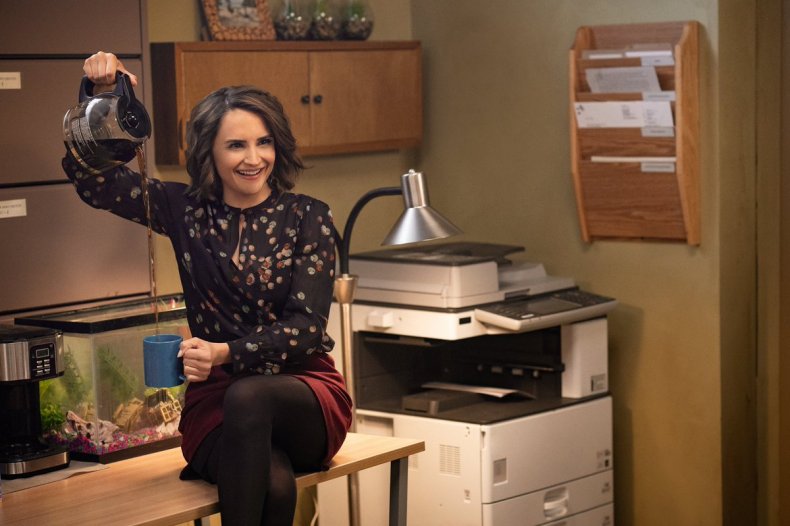 Low stakes romantic comedy also proved a big genre for the streaming service over the last 12 months, including this hybrid of romcom and legal drama that saw a woman sue a dating site that had not managed to find her a single suitable match.
15. Work It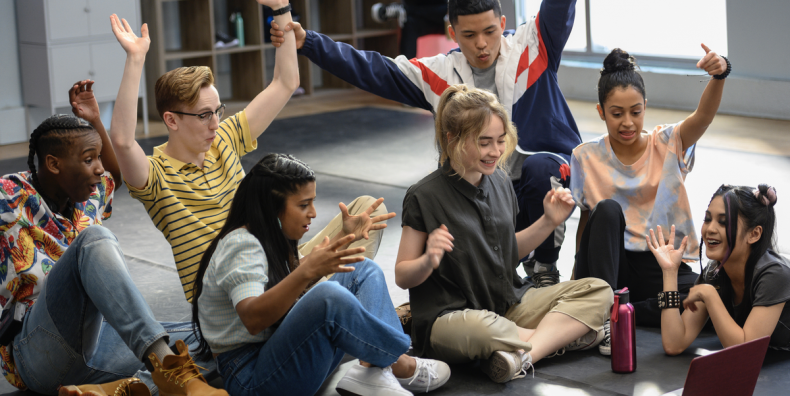 Another big dance movie for Netflix, Work It was produced by Alicia Keys and saw a straight-A student join an elite dance group in an attempt to spice up her college admission.
14. The Devil All the Time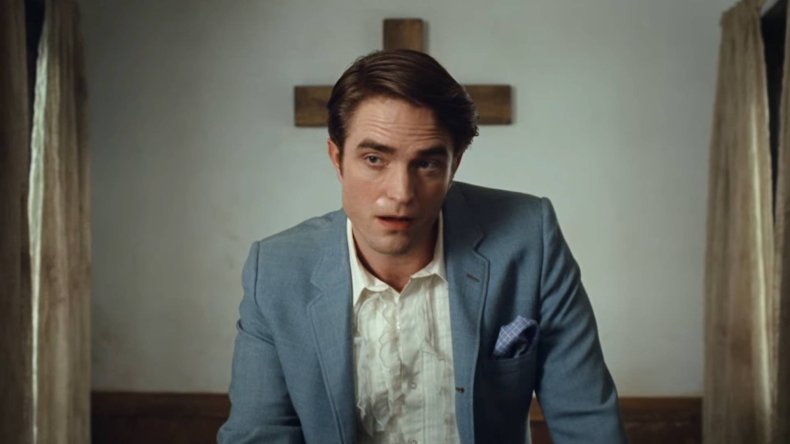 The starriest of Netflix original movies this year, The Devil All the Time was also the streamer's bleakest movie, with a cast including Robert Pattinson, Tom Holland and Sebastian Stan telling the story of violence and murder in a small American town.
13. A California Christmas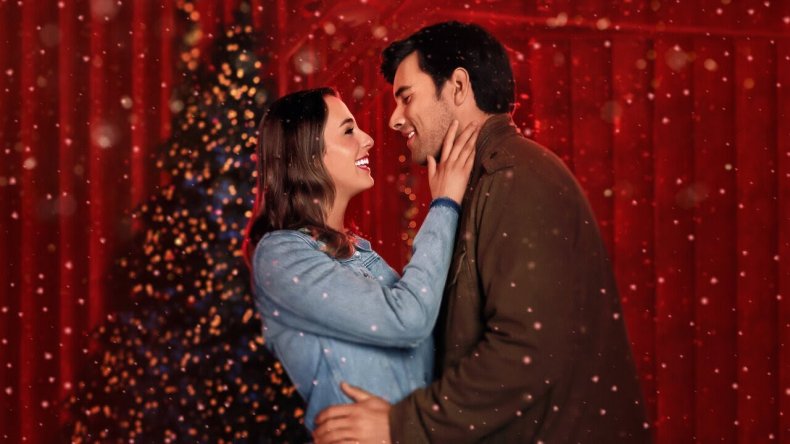 While the coronavirus meant that many real California Christmasses were much more low-key this year, A California Christmas allowed viewers to live vicariously through the story of a wealthy suitor who poses as a ranch hand.
12. Over the Moon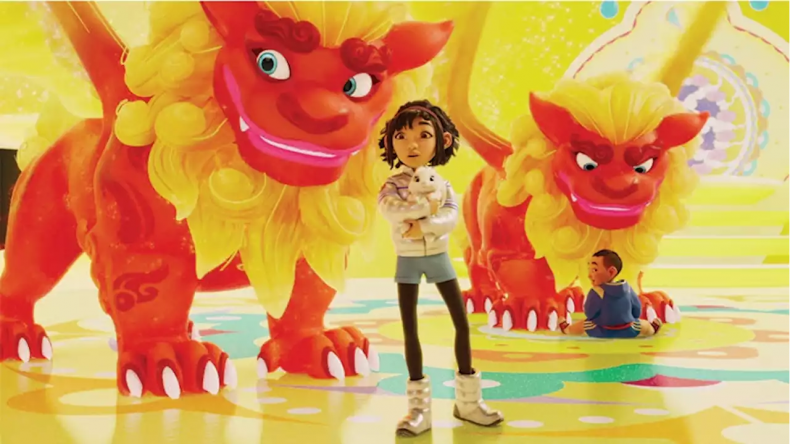 While big animated movies like Minions 2 were delayed into 2020, Netflix filled in the slack with Over the Moon, a family-friendly film bringing to life a popular Chinese legend.
11. Hubie Halloween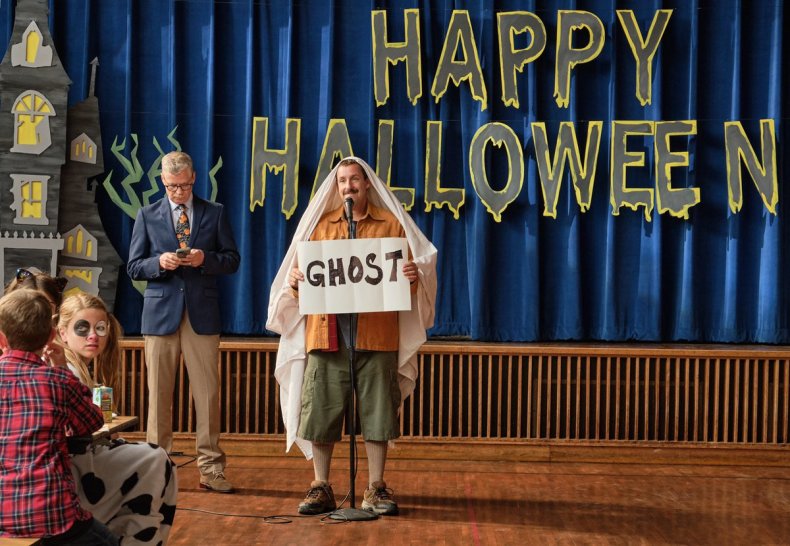 Christmas was the main holiday celebrated this year on Netflix, but Halloween also had its own set of movies ready to get viewers into the spooky season. The most popular movie in October, however, was not a chilling horror but Adam Sandler's Hubie Halloween, a goofy movie starring the actor as a Halloween-loving resident of a small town trying to fight a kidnapper.
10. Extraction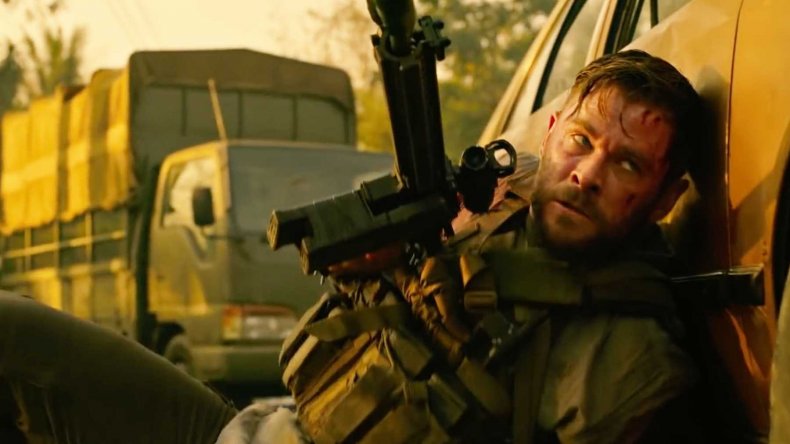 With most major action movies pushed out of the year following the closure of cinemas, Netflix made the most of the gap left by Bond and Fast and Furious with a selection of pulse-racing thrillers. The first of these was Extraction, led by Chris Hemsworth as a mercenary tasked with rescuing a drug lord's son.
9. The Kissing Booth 2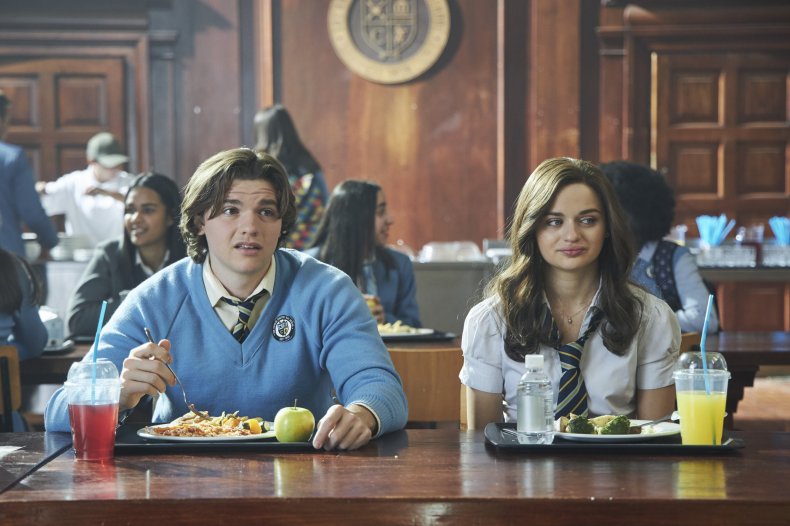 2020 was a year in which Netflix really started to embrace the sequel, with some of their biggest movies returning for a second dose. One of the most popular of these film follow-ups was The Kissing Booth 2, which brought back Joey King, Jacob Elordi and that famous booth for another round – and a third film is on the way.
8. The Spongebob Movie: Sponge on the Run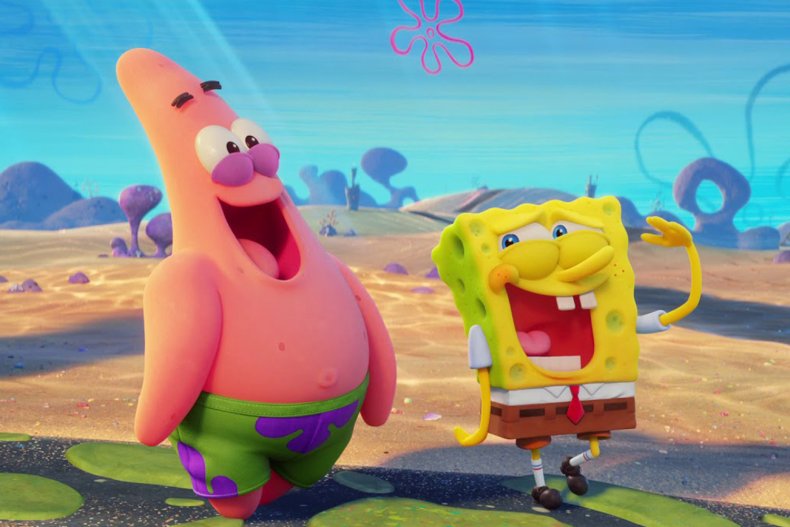 The most-watched non-Netflix original movie of 2020, Sponge on the Run was one of the many movies that had to find a new home when cinemas closed around the world. Though it has not yet been released in the U.S. (it is coming to CBS All Access in February 2021), it has been a global hit since coming to streaming in other countries in November.
7. Project Power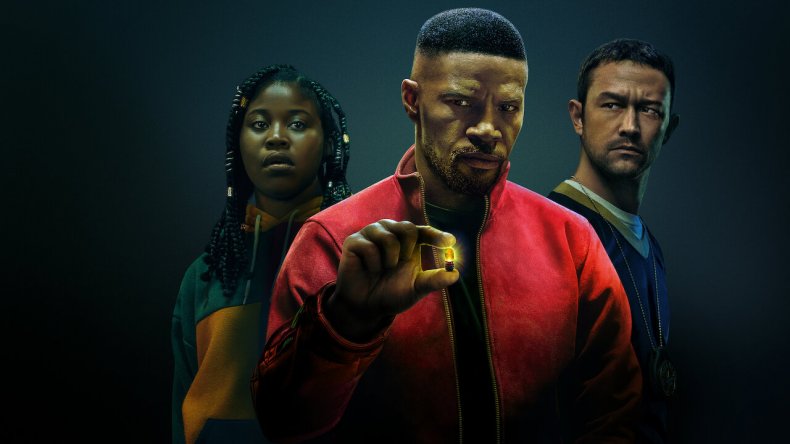 Another big-name, big-budget action movie from Netflix, Project Power saw Jamie Foxx and Joseph Gordon-Levitt star in the high-octane tale of a pill that gives people superpowers – and the viewing figures were just as supercharged as that pill's users.
6. The Social Dilemma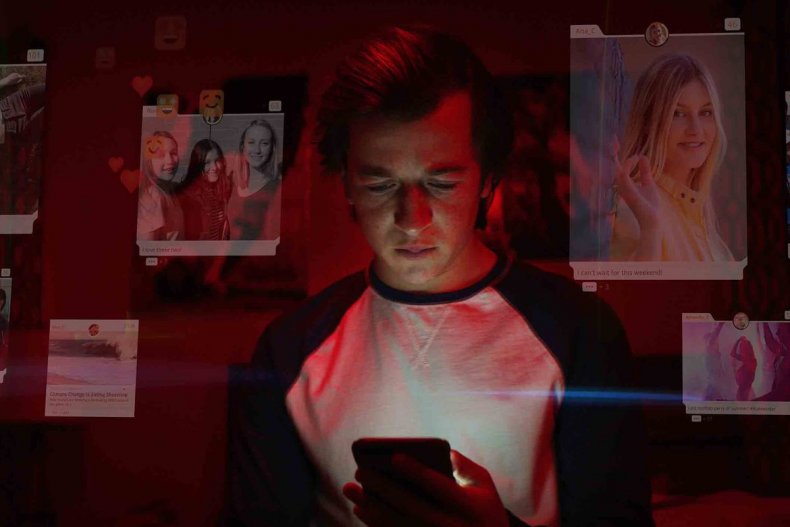 Whether this social media cautionary tale actually worked on anyone is debatable – after all, the main reason it was so widely watched is that it went viral on social media – The Social Dilemma was one of the year's most-discussed documentaries in a year where misinformation on sites like Facebook and Twitter was on everyone's mind.
5. The Old Guard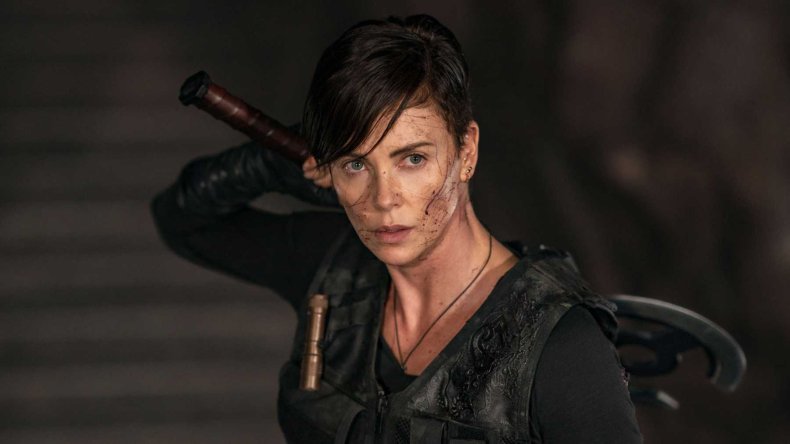 Charlize Theron fans may not have been able to see her in F9 this year, but they came in droves to see her lead The Old Guard, the story of a band of immortals fighting a shady tech giant.
4. Holidate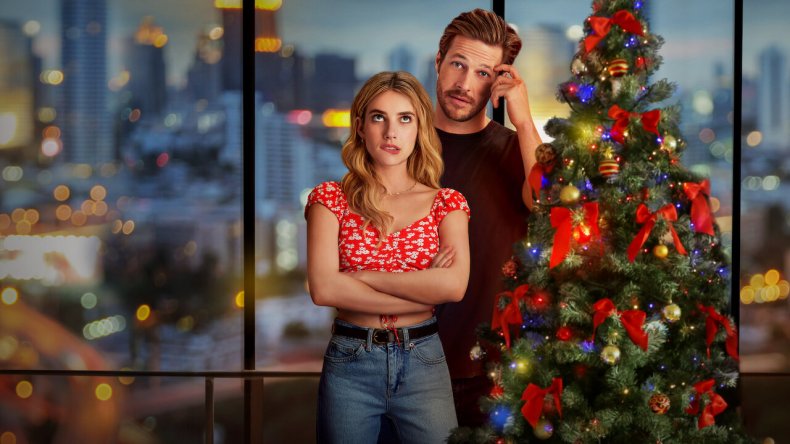 As a Christmas romcom, Netflix was almost precision-tooled to be a big hit for the streamer, and so it proved, with the Emma Roberts-starring movie staying in global charts from October until the end of the holiday season.
3. The Christmas Chronicles: Part 2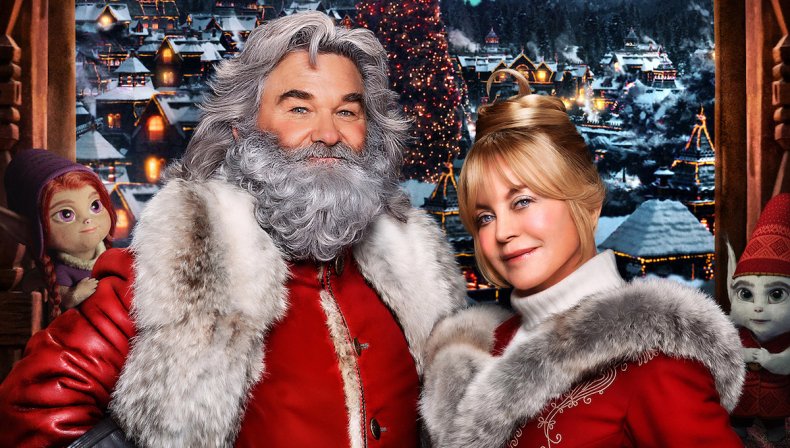 In a year where many Christmas films topped the Netflix charts, nothing could beat the festive sequel that saw Russell team-up with real-life wife Goldie Hawn for another edition of holiday cheer that also propelled the original movie into the most-watched chart.
2. Enola Holmes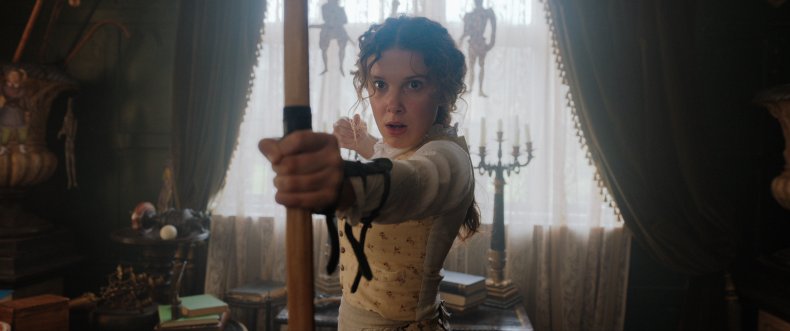 The next major Netflix franchise looks likely to be Enola Holmes, starring Millie Bobby Brown as the feisty sister of Sherlock. While fans wait for the next season of Stranger Things (which is currently filming), they were more than willing to watch Eleven herself as a sassy sleuth.
1. 365 Days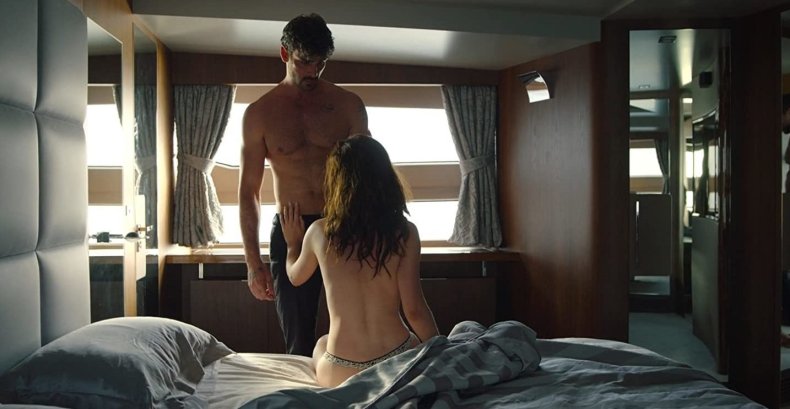 A surprise hit for Netflix, 365 Days (aka 365 Dni) was a Polish romantic thriller that raised temperatures (and eyebrows) across the world for its explicit sex scenes. Whether people were hate-watching the risible story of a woman who falls in love with her captor or loving it sincerely is unclear, but one thing is for sure – millions of people were watching it.