Netflix's 10 Most-Viewed Movies This March
Netflix may have missed another chance to win Best Picture this March, but its new movies fared better with audiences.
For another month, its top 10 most-watched charts were dominated with originals including true crime shocker The Tinder Swindler, Swedish thriller Black Crab and Ryan Reynolds vehicle The Adam Project.
(How much we can trust Netflix's own top 10 charts is something viewers have to decide for themselves, however...)
While TV viewers were enjoying shows like Inventing Anna and Vikings: Valhalla, movie lovers were binging on touching dog true stories, mind-bending sci-fi flicks and terrifying survival tales.
But which Netflix movies were the most-watched of the month. Per streaming data website Flix Patrol, here is the list:
The 10 most-watched movies on Netflix in March 2022
10. The Tinder Swindler
Netflix has truly had a spring of scammers, with Inventing Anna, Bad Vegan and this true crime doc all becoming massive hits on the streamer. Of those three, The Tinder Swindler is the most satisfying as the only one with a pretty happy ending for the victims.
9. In Good Hands
The sort of world cinema that usually gains traction on Netflix is either hyper-violent or hyper-sexual (or, ideally, both). Occasionally, though, a film like this Turkish romantic drama about a woman who meets a suave bachelor after being diagnosed with a terminal illness is able to slip through the cracks.
8. Rescued by Ruby
There will always be a built-in audience for a certain type of touching dog yarn – even better if it's based on a true story. Rescued by Ruby is exactly that, a canine film about a scrappy shelter dog who ends up working for the police and saves a man's life.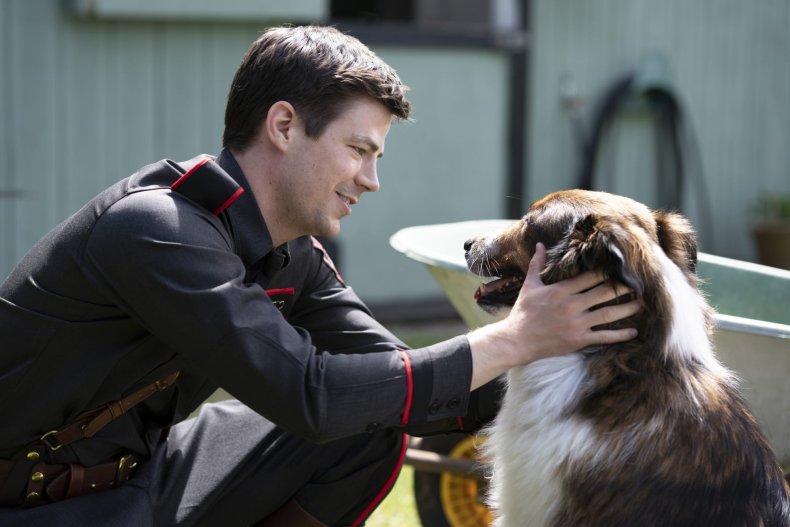 7. The Shadow In My Eye
This March, Netflix brought one of Denmark's most tragic moments to worldwide attention in The Shadow in My Eye, an attempted bombing of a gestapo headquarters that had deadly consequences for nearby civilians.
6. The Pirates: The Last Royal Treasure
Korea is becoming one of Netflix's most dependable markets for content that captures global attention in all genres from romance (the recent Business Proposal) to survival horror (the world-conquering Squid Game). Their latest hit is an epic pirate action film.
5. Restless
France's latest Netflix movie hit, meanwhile, is Restless, a dirty cop drama in which our "hero" starts the film being forced to bury a corpse in his own mother's grave...and things only get worse from there.
4. Against the Ice
If you have wondered what Jaime Lannister actor Nikolaj Coster-Waldau has been up to since Game of Thrones wrapped, the answer is writing and starring in this true-life survival drama, set in the frozen wastelands of Greenland.
3. Black Crab
If Netflix loves one genre, it's post-apocalyptic dramas (perhaps their algorithms know something we do not...) If you got out of the Bird Box and have already asked yourself What Happened to Monday? then Black Crab should be next on your list. It stars Noomi Rapace (also the star of Monday) as a woman transporting a mysterious package though another frozen wasteland.
2. The Weekend Away
Another genre Netflix has a big investment in is the mystery – especially if it's also based on a bestselling book. As such, the same month that Pieces of Her came out, the streamer also offered The Weekend Away, starring Leighton Meester as a woman trying to solve exactly what happened to her missing friend.
1. The Adam Project
While Hollywood watchers have long complained about the fact that many superhero actors seem unable to have hits outside of playing those heroes, Ryan Reynolds has managed to buck the trend. His previous Netflix movies like 6 Underground and Red Notice have been massive hits for the streamer (or so they say), and his Free Guy was one of the few box office successes of 2021.
Now, he teams up again with that movie's director, Shawn Levy, for The Adam Project, a sci-fi story of a man who travels back in time to team up with his younger self.