Netflix Offers $4.6M Prize for 'Squid Game' After Laying Off 150 Staff
Netflix announced it is giving away a $4.56 million cash prize in its reality TV reboot of Squid Game, just a month after 150 staff were laid off
The prize is the biggest lump sum cash prize in reality TV history and comes after the streaming giant reported its first subscriber loss in 10 years and predicted losses in the upcoming quarter.
The company confirmed on May 17 that 150 full-time staff members were let go amid a slowdown in revenue growth.
"As we explained on earnings, our slowing revenue growth means we are also having to slow our cost growth as a company," a Netflix representative told CNBC at the time.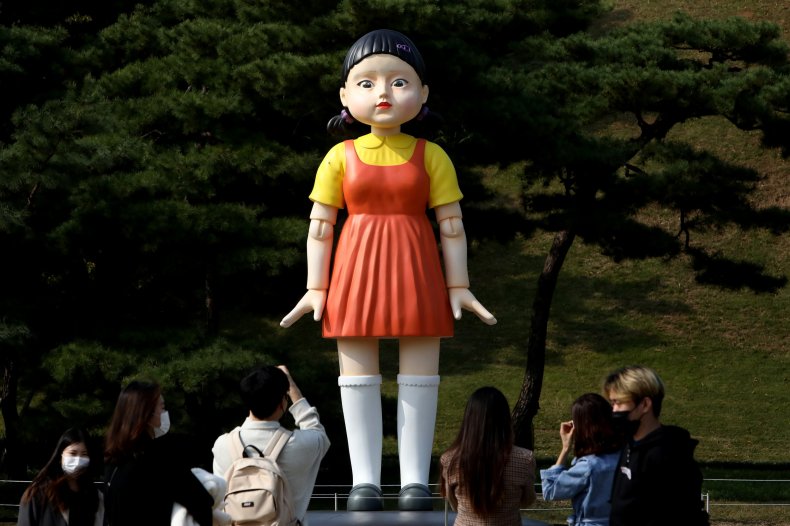 "So sadly, we are letting around 150 employees go today, mostly U.S.-based. These changes are primarily driven by business needs rather than individual performance, which makes them especially tough as none of us want to say goodbye to such great colleagues. We're working hard to support them through this very difficult transition".
Those cuts followed another round of layoffs in April at Tudum, Netflix's editorial outlet that focuses on news and stories related to the service's most popular shows and movies.
Netflix's subscriber losses have seen the company announce its plan to introduce lower-priced, ad-supported plans for customers as well as cracking down on password sharing.
Squid Game: The Challenge is described as the "biggest reality competition series ever" and is based on the hugely successful South Korean series about a group of people in severe financial hardship who risk their lives to play a series of deadly children's games for a cash prize.
The drama series holds the record as Netflix's most popular series of all time, with over 1.65 billion view hours in the first 28 days after its September 2021 premiere.
The new series will see 456 real players compete through a series of games inspired by the original show, all of which saw losers die gruesome deaths. The move has seen Netflix criticized for "missing the point" of Squid Game altogether.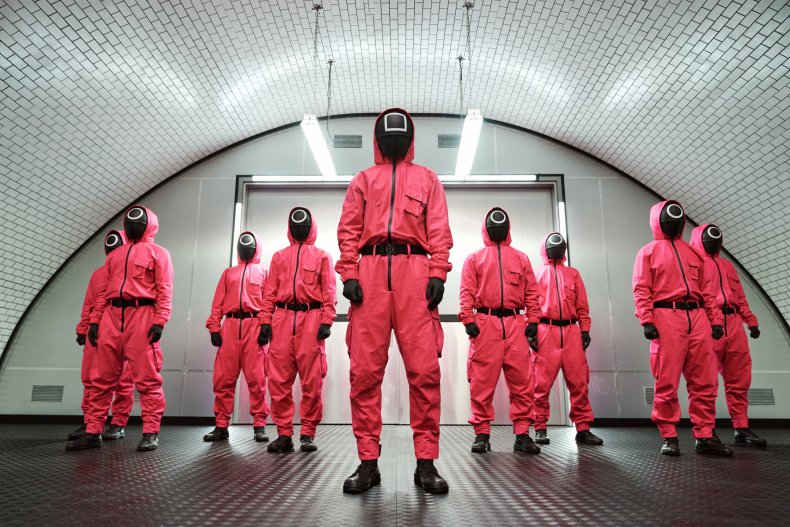 Writer Mike Cecchini tweeted: "The Squid Game reality series is perhaps the most absurd example of 'folks existing in a boardroom missing the entire point' I have ever seen in my entire life, and I lived through the late 90s, Dark Universe, and more."
While literary manager John Zaozirny added: "I feel like Netflix may have missed the point of Squid Game?"
Newsweek has reached out to Netflix for comment.
"Squid Game took the world by storm with Director Hwang's [Hwang Dong-hyuk] captivating story and iconic imagery. We're grateful for his support as we turn the fictional world into reality in this massive competition and social experiment," Brandon Riegg, Netflix VP of unscripted and documentary series, said in a statement.
"Fans of the drama series are in for a fascinating and unpredictable journey as our 456 real world contestants navigate the biggest competition series ever, full of tension and twists, with the biggest ever cash prize at the end."