'Single's Inferno' Star Jia Apologises Following Backlash Over Wearing Fake Designer Goods
Real-life K-drama has continued for Single's Inferno star Song Jia (also spelled Ji-ah), who rose to international fame following her appearance on the Korean dating show on Netflix, a collaboration with South Korea's JTBC television channel.
Single's Inferno was the first-ever Korean reality series to join the streamer's global top 10 ranking in January 2021, according to FlixPatrol.
Song, who was among the show's finalist, issued an apology on Monday following allegations that she wore fake designer items in the series.
Dubbed the "hot girl" on the show, the YouTube beauty content creator (known as "Freezia" on Instagram and YouTube) turned heads in the series for her striking looks and glamorous "bling bling" style (as another cast member described on the show), donning several luxury items, from a knit shirt bearing the Chanel logo to designer handbags.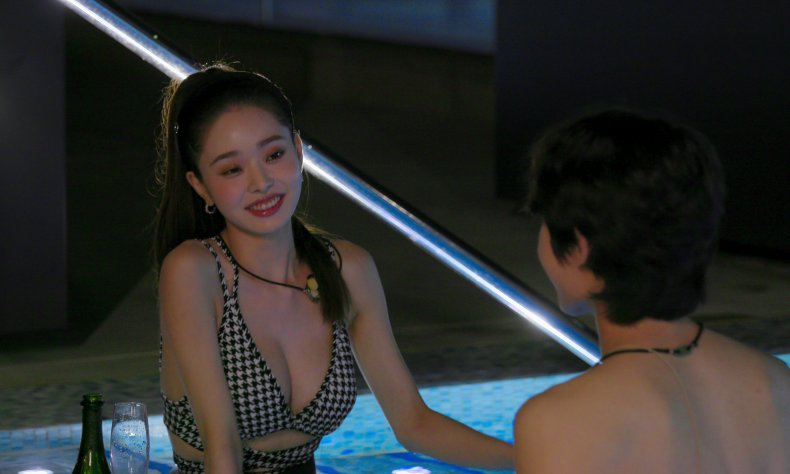 However, questions arose online recently about whether some of the clothes and jewelry worn by Song on the show and seen on her social media channels (where she has reportedly posted about various luxury goods) were "genuine," JTBC reported on January 17.
Some users on Korean forums compared Song's clothes against designer items worn by K-pop star Jennie from Blackpink, pointing out discrepancies in the ones worn by Song.
Following the initial backlash, Song issued an apology in the form of a handwritten letter, a screenshot of which was posted on her Instagram account on January 17.
In the letter she apologized for the "controversy" surrounding some of the clothes she wore on the show, admitting that "some of what was pointed out is true."
In the letter, she apologized "for all the situations caused around designers' copyright infringement and ignorance of copyright."
See Song pictured in a scene from the show on the Instagram account of Netflix Korea here.
In a video post shared Monday, January 24, on her YouTube channel, Song admitted to the "use of counterfeit goods," adding "everything is my fault," reported South Korea's Chosun Ilbo and other Korean media.
Explaining she "should have been more careful" as a YouTube user, she said she "damaged the brand value by using counterfeit products" and "disappointed many people who believed in me," Song said in her YouTube post.
According to South Korea's Star 1 magazine, Kim Hyo Won, the chief executive of Song's management agency Hyowon CNC, said: "Ji-ah has never tried hard to make imitations look like genuine goods by purchasing A-grade imitations from overseas or anything," reported Malaysia's The Star.
"Most of the time, she didn't know it was a copy of a luxury good and just bought items online because they were pretty. There were many instances where she later found out it was a design from a luxury brand," he added.
According to Star 1, Kim reportedly revealed that Song allegedly earns 80 million Korean won (around $67,000) per video mention on YouTube.
In the YouTube video post on Monday, Song said: "At first, I just bought them [the counterfeit goods] because they were really pretty" and "were loved by many people," Song said in the video, noting: "I couldn't come to my senses...as I fell more and more into it...I regret it very much now."
She continued: "When I look back at myself in the past, I feel really pathetic," recalling she seemed to have been "concentrated" on her outward appearance instead of reflecting on herself.
Song said "everything is my fault" and asked that people refrain from criticizing her family.
According to the latest YouTube post, her social media content has been switched to a "private" setting and is currently not available publicly.
Following a "thorough check," all content showcasing any counterfeit goods will be deleted and an update on the progress of this process will be provided through the "official account community" once it has been sorted, Song said in the post.