Squid Game, the new Netflix K-drama that's been topping the streamer's global rankings since its premiere, features several "dreamlike, fantasy" settings, as described by cast members in a recent interview with Netflix.
These ethereal scenes contrast the series' dark storyline, that sees hundreds battle each other to the death in an extreme survival competition for the chance to win 45.6 billion Korean won (around $38 million).
Among the striking backdrops in Squid Game is a vast, stark white, cavernous space where the players are seen pairing off for the Marbles game of the competition. They then enter a set designed to look like a typical South Korean neighborhood, with alleyways and backyards.
During that very same round, which takes place in Episode 6, titled "Gganbu," No. 067 (Sae-byeok, a North Korean defector played by actress HoYeon Jung) references the real-life South Korean island of Jeju.
Here, we take a look at the meaning behind Sae-byeok's dream in Squid Game.
Where Is Jeju Island?
Jeju Island is located off the coast of Jeollanamdo (the South Jeolla province) at the southwestern tip of South Korea. South Jeolla is also the home province of Wi Ha-jun, the rising Korean heartthrob who plays the policeman in Squid Game.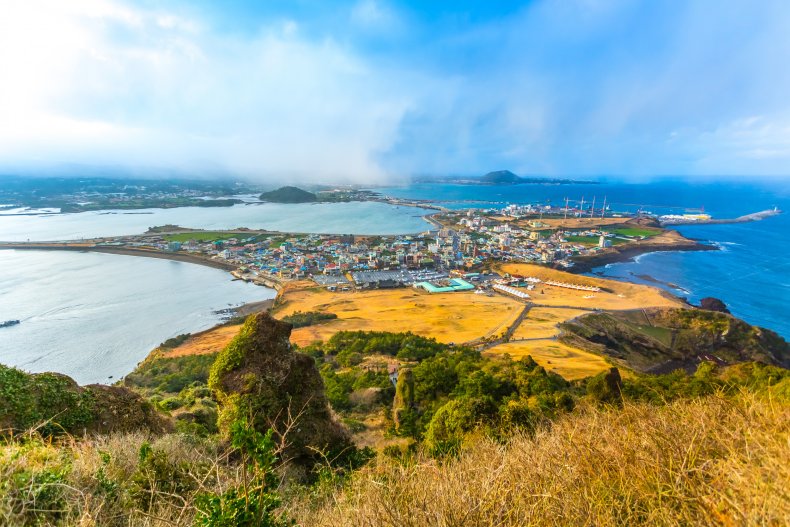 What Is Player No. 067's Dream?
During the Marbles round, when player No. 240 (Ji-yeong, played by Lee Yoo Mi) asked Sae-byeok what she would do with the prize money if she were to win the contest, Sae-byeok said she'd buy a house to live in with her younger brother, retrieve her mother from North Korea and would visit Jeju Island.
"I saw it [Jeju Island] on TV and it didn't look like Korea. It looked exotic, like it was some place abroad," she told Ji-yeong.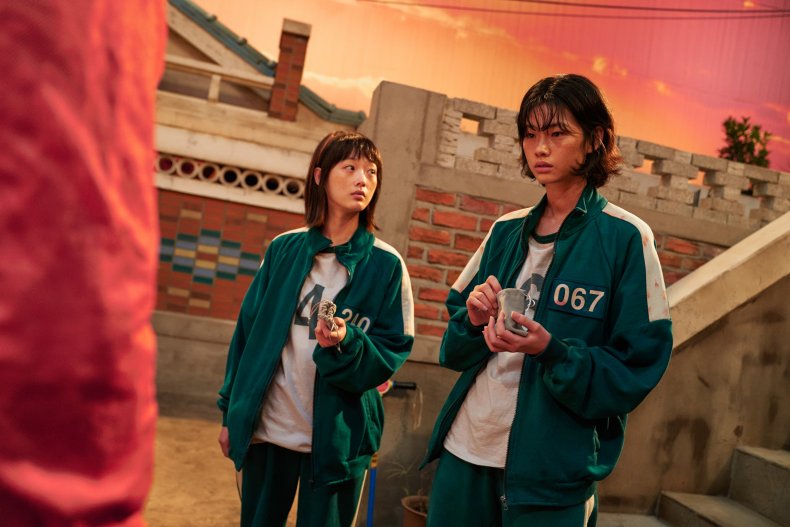 Ji-yeong replied: "Hey, you've got to dream on a bigger scale—think Hawaii or the Maldives, at the very least. And have a glass of mojito while you're there too," referencing a line from a film starring Lee Byung-hun, one of South Korea's most famous actors who plays the Front Man role in the series and is known to Western audiences from the G.I. Joe film series.
"Haven't you seen the movie? The one with Lee Byung-hun," Ji-yeong asked Sae-byeok, quoting a line from the film Inside Men where Lee says: "Let's have a drink of Maldives in mojito."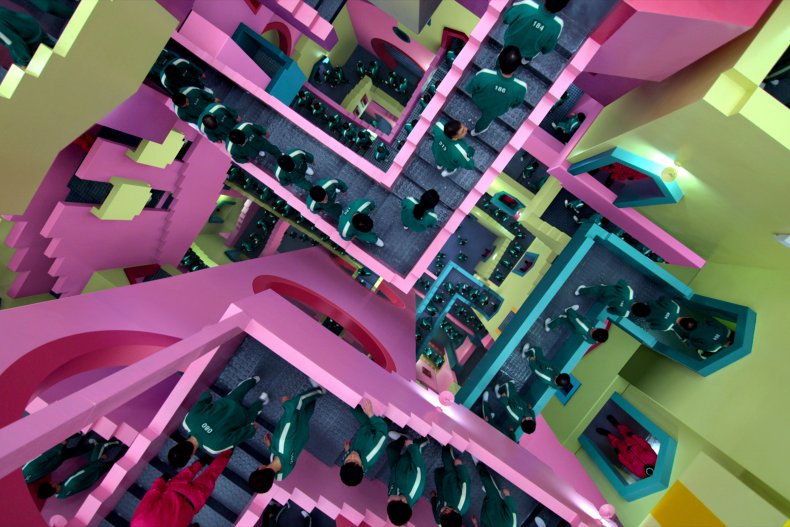 Why Is Jeju a Dream Destination?
While Jeju may have not been good enough for Ji-yeong, it's no surprise why Sae-byeok and others would put the fascinating island—the largest of South Korea's 3,000+ islands—on their travel bucket list.
Often dubbed the "Hawaii of South Korea," the island is known for its pristine white, sandy beaches, picturesque waterfalls, lush forests and its otherworldly volcanic landscape, which was formed nearly two million years ago. Basalt rocks cover more than 90 per cent of the island.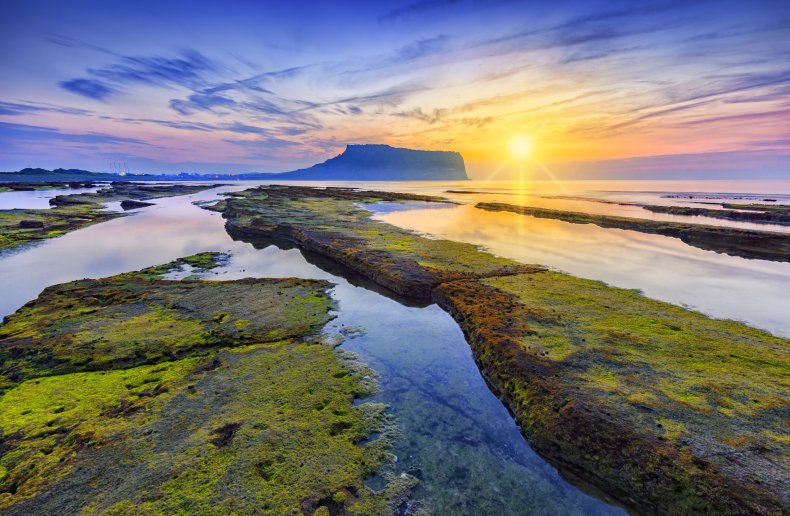 Jeju Island is home to one of the finest, most impressive lava cave systems in the world, which is a UNESCO World Heritage site.
The lava cave system along with the island's Seongsan Ilchulbong tuff cone and Mount Halla (Hallasan National Park), the country's highest mountain, are jointly designated as a UNESCO World Heritage site.
The island is also home to a unique clan of female divers known as "haenyeo," who are also UNESCO-designated as Intangible Cultural heritage. These divers, some of whom are in their 80s, go diving around 32 feet under the sea, unaided by oxygen masks, to gather shellfish, such as abalone or sea urchins, for a living.
As females providing the primary source of income through their diving work, these pioneering living legends formed one of the only examples of a matriarchal structure in Korea's mostly patriarchal society.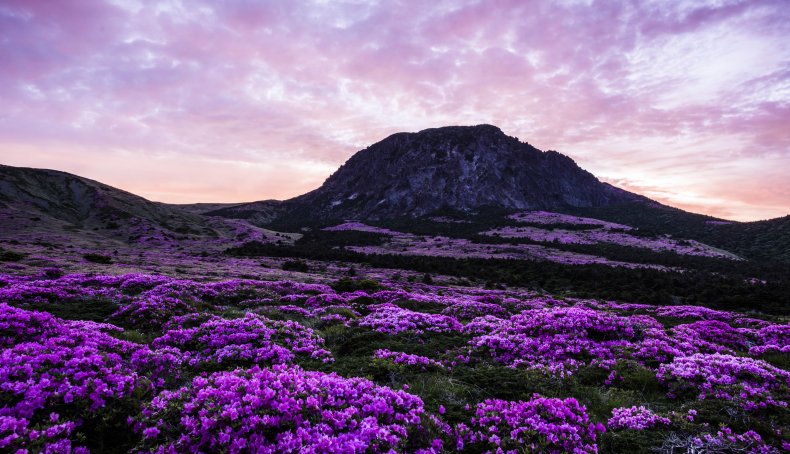 Boasting a temperate subtropical climate, Jeju Island has long been a popular honeymoon destination for locals in mainland South Korea and also houses Loveland, a tongue-in-cheek erotic sculpture theme park which perhaps pays homage to its honeymoon island origins.
Locals from neighboring Asian countries are also known to be frequenters of the idyllic, paradise-like island.
While tourism is the island's main source of income, locals in the self-governing province have been protective of its unspoilt landscape. But they may need to brace themselves for more visitors soon, as Squid Game fever continues to rise, with the show slated to become Netflix's biggest series of all time.
Squid Game is available to stream on Netflix now.