The 10 Most-Watched TV Shows on Netflix in November 2021: From 'Narcos: Mexico' to 'Arcane'
Netflix released its latest set of big original series this month, including League of Legends spin-off Arcane, its live-action take on Cowboy Bebop and the final season of Narcos: Mexico.
However, it was the shows from earlier in the year that viewers were still watching. Per Netflix's own charts around the world, subscribers were still binging You, Maid and Locke & Key, while the most-watched show around the world came out in September.
In October, Squid Game dominated the chart, with Maid and You also making the top five. Read on to find out which of them people are still watching in November 2021.
November's 10 most-watch TV shows on Netflix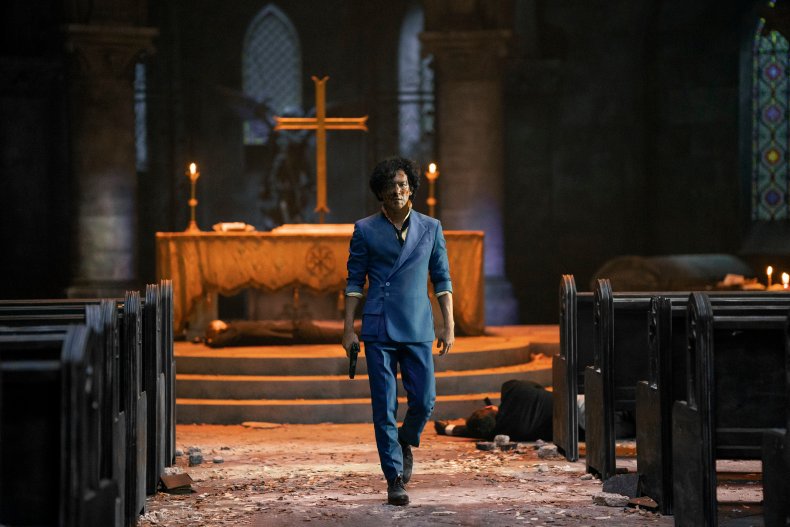 10. Cowboy Bebop
After years of speculation and fan casting, November finally brought the live-action remake of Cowboy Bebop to screens. The show made some big changes to the anime that have not pleased every fan, and reviews have not been great, but there was enough love for the original and curiosity out there to get the show into the top 10.
9. Locke & Key
In October, fantasy show Locke & Key was finally able to get its second season out after over 18 months away. Though this long gap meant that the second season did not make as much of an impact as the first, plenty were still invested in the world of Locke & Key and its complicated world of many keys and many mixed-up identities.
8. Hometown Cha-Cha-Cha
Though Squid Game is getting all the headlines claiming it is opening up South Korean culture to the world, romantic Korean dramas like It's Okay to Not Be Okay have been huge hits for Netflix over the last few years. The latest in that trend was Hometown Cha-Cha-Cha, which has gone from being one of South Korea's biggest cable shows to one of the world's biggest Netflix shows.
7. Hellbound
Speaking of South Korea, the first show to ride the post-Squid Game wave was Hellbound, a Netflix original set in a world where supernatural beings walk among us— and are condemning people to hell. In November, it hit the top spot on the Netflix charts in over 80 countries.
6. Dynasty
Though it airs on The CW in the U.S., Dynasty is a Netflix original around the world and is a hit among the type of person who watches Succession and wishes it was trashier. Season 4 came to Netflix in October, and there's good news for people in the U.S. who have binged it already: Season 5 starts at the end of December 2021.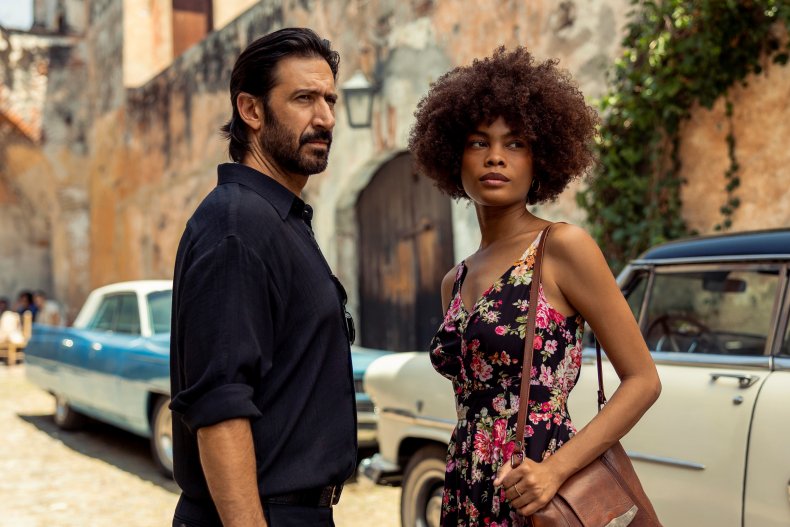 5. Narcos: Mexico
All good things come to an end, and Narcos: Mexico is no exception. Like Narcos before it, the show is coming to an end after three seasons of true crime and cartels. Luckily for fans, showrunner Carlo Bernard hinted to Newsweek that there could be an El Chapo spin-off to come.
4. Maid
In October, Maid was the second most-watched show on Netflix behind Squid Game. And while the Margaret Qualley-starring tragedy has not had the staying power of the Korean show, many people are still discovering the story of a woman who turns to cleaning houses to escape an abusive relationship.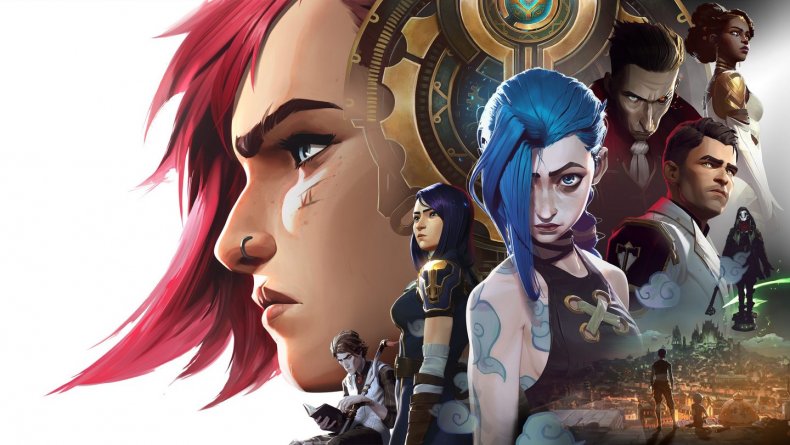 3. Arcane
Netflix may not have big-name intellectual property that rival streaming services like Disney+ and HBO Max have, but they are trying to attract some big name brands. The latest of these is Arcane, an animated series spin-off to the hugely popular game League of Legends.
2. You
You has actually had a bigger November than it did October, moving from fourth to second in the monthly chart. Season 4 itself is all about a move as Joe Goldberg brings his new family to the suburbs. What he cannot leave behind, of course, is the life of murder he cannot escape from.
1. Squid Game
Netflix stats should been taken with a large grain of salt. All we have to rely on is the data Netflix chooses to give us, and their idea of what a view is (anything over two minutes) is pretty different from what you might consider a view (a whole episode). However, one thing seems certain: Squid Game has been a genuine worldwide phenomenon, becoming the first show to top this list over two consecutive months.