Nevada Inmate on Death Row for 40 Years No Longer Eligible for Execution
A man who has spent almost 40 years on death row in Nevada is no longer eligible for execution, the state's Supreme Court has ruled.
Samuel Howard, 73, was sentenced to death for the 1980 killing of Las Vegas dentist George Monahan during a robbery. Howard robbed Monahan of $2 before fatally shooting him in the head.
But the Nevada court has now ruled that a New York court's recent vacation of Howard's prior sole conviction for a violent crime takes the death penalty off the table for his Nevada murder conviction and he must be resentenced, according to the Las Vegas Review-Journal.
In a unanimous decision on Thursday, the Nevada justices said a New York court's vacation of Howard's 1979 felony conviction eliminated the only remaining aggravating circumstance that made Howard eligible for a death sentence.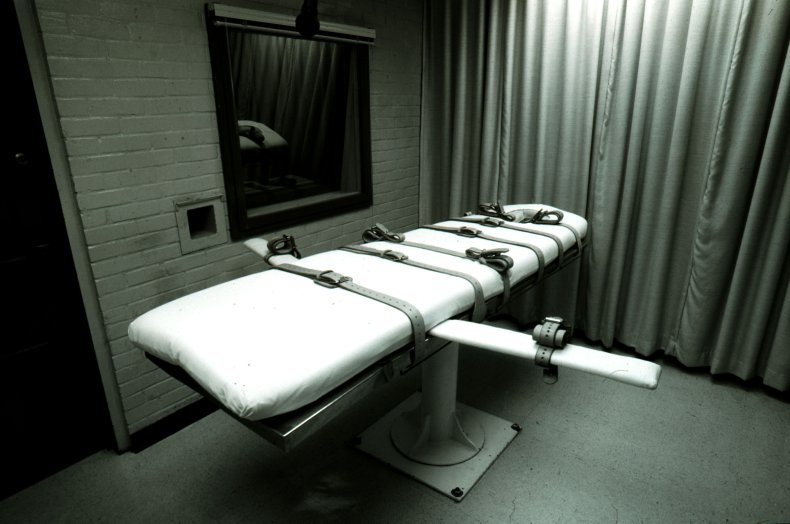 Howard was initially sentenced to death based on two aggravating circumstances, but one was previously invalidated by Nevada's high court.
Prosecutors argued that capital punishment should be upheld for Howard because evidence showed Howard committed a violent felony in New York.
"That evidence does not, however, satisfy the statute's plain language, which requires a 'conviction' and not merely the commission of a crime," Justice Douglas Herndon wrote in the decision.
"Given that the statute clearly requires a conviction, we cannot salvage the aggravating circumstance based on the other evidence the State presented at the penalty hearing."
A jury will now decide between a sentence of life in prison with the possibility of parole or without the possibility of parole in a new penalty hearing for Howard.
"Because the only aggravating circumstance supporting Howard's death sentence is no longer valid, he is ineligible for the death penalty," Herndon wrote.
"This, Howard demonstrated that he is actually innocent of the death penalty, establishing a fundamental miscarriage of justice to overcome the procedural bars to his untimely and successive petition."
Lance Hendron, an attorney who has represented Howard's sentence, told the Las Vegas Review-Journal: "We appreciate the court's well-reasoned and thoughtful decision on behalf of Mr. Howard."
Meanwhile, death penalty opponents say the ruling is just the latest argument for ending capital punishment in the state.
"This is big. If you want to see the future of capital punishment and capital punishment litigation, you'd probably do well to look at this" and past cases, Scott Coffee, a public defender and member of the Nevada Coalition Against the Death Penalty's board, told the Las Vegas Review-Journal.
"We've never got this right, and I don't think it's possible to get this right."
Nevada last executed an inmate in 2006, when Daryl Mack was put to death for the 1988 murder of Betty Jane May.