New Chinese Spy Balloon, Same Old Silence From the Pentagon
U.S. officials have confirmed reports that a different Chinese surveillance balloon was spotted over Latin America on Friday, less than a day after one was seen flying in U.S. airspace.
"We are seeing reports of a balloon transiting Latin America," the Pentagon said in a statement. "We now assess it is another Chinese surveillance balloon."
"We have no further information to provide at this time," defense officials added.
The brief statement arrived after the Department of Defense (DoD) confirmed Thursday that officials had been monitoring a different Chinese surveillance balloon that was seen hovering over the U.S. for several days. The balloon, which the Chinese Foreign Ministry has identified as a "civilian airship," was last seen over Missouri on Friday afternoon.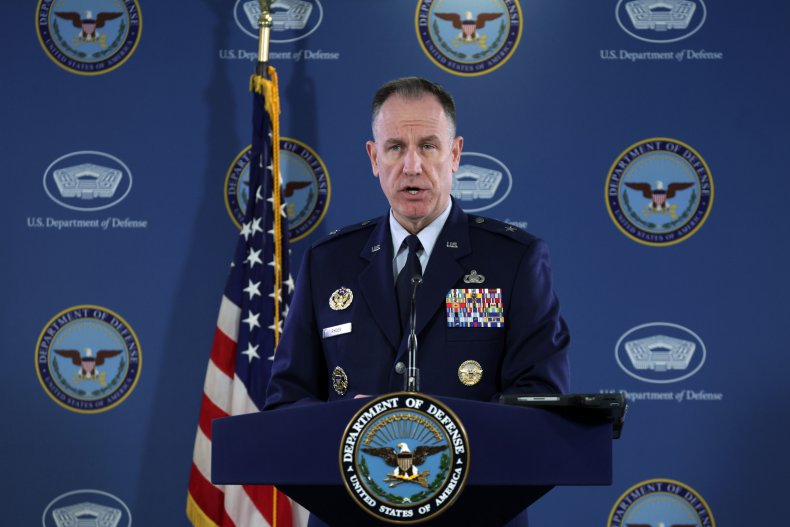 The administration of President Joe Biden has received a wave of backlash from Republicans for its response to the balloon, including the lack of communication to lawmakers and the public. Georgia Republican Marjorie Taylor Greene tweeted Friday evening that House members didn't learn about the orb's existence until media reports on Thursday.
Republican senators also took to Twitter expressing their disappointment in Biden's decision not to shoot the balloon down, as the president followed the advice of his military brass. According to DoD officials, destroying it could pose a threat to civilians on the ground due to potential debris.
The lack of information about the second surveillance object reignited calls for Biden to take action, including from Tennessee Republican Senator Marsha Blackburn, who tweeted on Friday, "First, shoot down the Chinese spy balloon over the United States."
"Second, shoot down the one over Latin America," Blackburn added. "Third, rebuild our military to stop China's global domination."
The Republican caucus of the House Judiciary Committee also pointed a finger at Biden for spending the weekend out of the office, sharing a press release on Twitter saying that the president will be in Camp David on Saturday and Sunday.
"Joe Biden's on vacation while a CHINESE spy balloon flies over your home," the committee added in the tweet.
Pentagon Press Secretary Brigadier General Pat Ryder of the Air Force told reporters on Friday that the balloon floating above the U.S. will likely remain in American airspace for "a few days." Defense officials also believe that the object has "surveillance capabilities" despite China's insistence that it's a research airship.
"The balloon has violated U.S. airspace and international law, which is unacceptable," Ryder added at Friday's press conference.
Although the Biden administration has allowed the balloon to remain in the sky, U.S. Secretary of State Antony Blinken postponed a visit to China amid the outrage of the surveillance device.
Newsweek has reached out to the White House for comment.