New Gambian Government 'Will Prosecute Jammeh,' Says Coalition Chair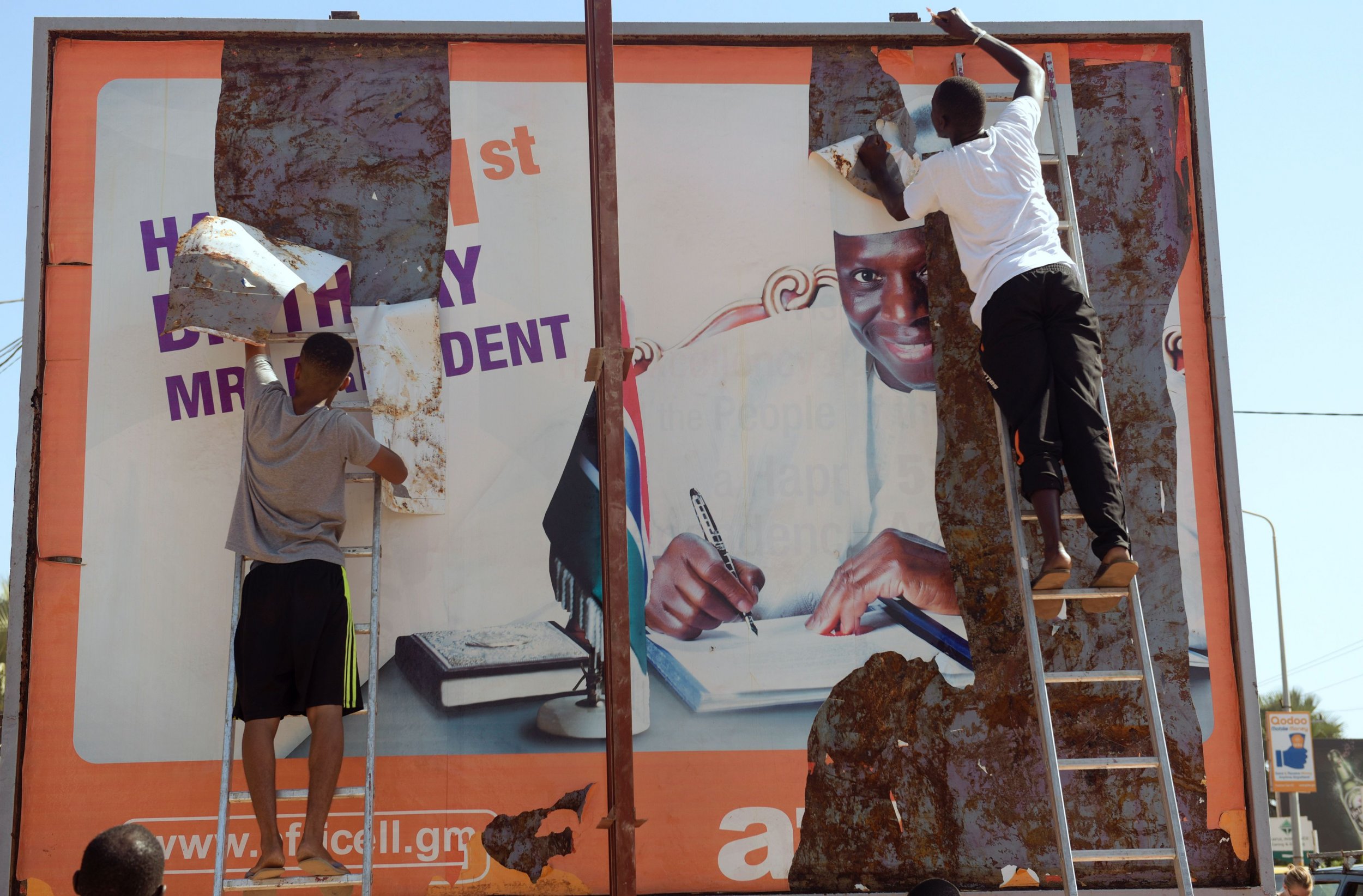 Gambia's new government is to seek to prosecute Yahya Jammeh, the country's ruler for 22 years, when it takes power in January, according to a leading figure in the opposition coalition.
A coalition of seven opposition parties headed by Adama Barrow defeated Jammeh in Thursday's presidential election in a shock result. Jammeh, who seized power in a military coup in 1994, accepted defeat and pledged to assist Barrow with the country's first democratic transition of power.
Fatoumata Jallow-Tambajang, the chair of the opposition coalition, told The Guardian that Jammeh would not be allowed to leave the country and would be prosecuted for as-yet-unspecified crimes. Human-rights organizations have consistently accused Jammeh of orchestrating widespread human-rights abuses in the tiny West African nation.
"He can't leave. If he leaves, he's going to escape us," said Jallow-Tambajang. "Any day he tells us he wants to go abroad, then we say no. It's the presidential prerogative."
In his concession speech on Friday, Jammeh congratulated Barrow on his victory and said that he intended to return to his farm in Kanilai, a village in southern Gambia. "Farming is in my blood. I want to eat what I grow and grow what I eat," said the 51-year-old former army officer.
But Jallow-Tambajang claimed to The Guardian that Jammeh has "bunkers and treasure" at his farm and could attempt to cross the border into Senegal and start a rebel movement against Adama's government. Jallow-Tambajang added that Barrow was yet to meet Jammeh, despite the latter's invitation, due to Jammeh's unpredictability. "You can never take chances with Yahya Jammeh… our priority is the security of Barrow," she said.
Newsweek contacted the Gambian High Commission in London for a comment, but received no immediate reply. There are no contact details available for the Gambian presidency on its official website.
In its World Report 2016, Human Rights Watch said that Jammeh's government had committed serious human-rights abuses—including arbitrary detention, enforced disappearances, and torture—on a regular basis, particularly in the wake of a failed coup in December 2014.
Amnesty International has called on Jammeh's government to investigate after the death in custody of an opposition activist, Solo Sandeng, allegedly after he was beaten in custody. Sandeng was arrested during an opposition protest in April and medical records claim that his death was due to "shock."