New Netflix K-Drama Series 'D.P.' Explores the Dark Side of the Korean Military
Gripping K-drama D.P., a new original Netflix series released on August 27, follows the adventures of South Korean soldiers whose job is to track down military deserters.
D.P.—which stands for "Deserter Pursuit"—is a real-life unit of the Korean army's military police that chases after AWOL soldiers.
Private Ahn Jun-ho (played by Jung Hae-in) and Corporal Han Ho-yeol (played by Koo Kyo-hwan) work as D.P. army soldiers in the new series.
Koo recently starred in "Ashin of the North," a special episode of the Korean Netflix series Kingdom, and the Korean film Escape from Mogadishu.
The latest Netflix series is an adaptation of the Korean webtoon series D.P. Dog Days by Kim Bo-tong, which is based on Kim's experience working as part of the deserter arrest team during his national military service, according to South Korea's OhmyNews.
Every male in South Korea is required to serve in the military, as prescribed by the country's constitution and Article 3 of South Korea's Military Service Act.
The new Netflix series aims to portray various elements of the military and that there is "a dark side to it," said Han Jun-hee, D.P.'s director, at a press conference on August 25, according to OhmyNews. Han also co-wrote the series with Kim.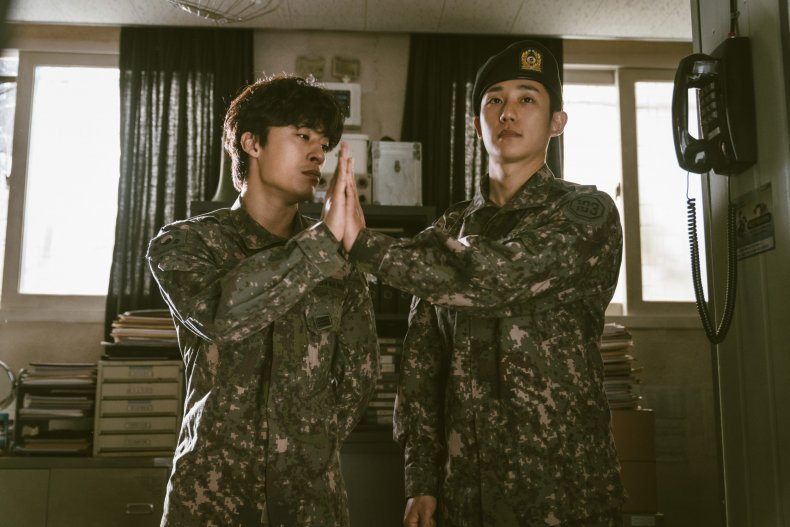 The director wanted to maintain the depth of the webtoon series in this adaptation, which has a strong "human story texture" to it, Han said, reported South Korea's Hankook Ilbo.
The first episode begins with Jun-ho being shouted at by a senior army officer who says: "You f***ing bastard, I just don't like how you look," before he repeatedly knocks Jun-ho towards a wall (where there is a long nail protruding from it just inches from the private's head).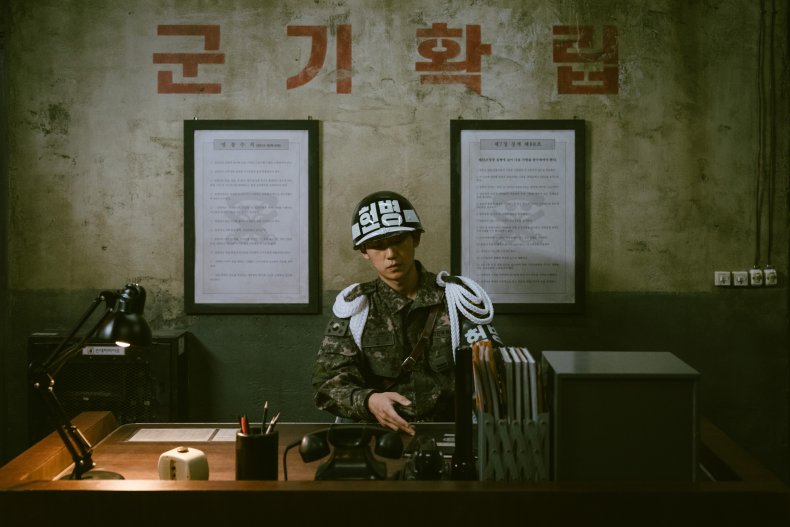 The senior officer yells: "Does this piss you off? Are you going to fight me?" before another explosive blow sends Jun-ho crashing against the wall and the scene suddenly blacks out.
The arresting opening scene marked the first of several chilling interactions between senior and junior members of the army seen later in the episode that will leave viewers at the edge of their seats.
The first episode touches on issues at different ends of the military system, from mental health struggles and corruption among those who serve to those who manage to escape enlistment due to their connections both within and outside the military.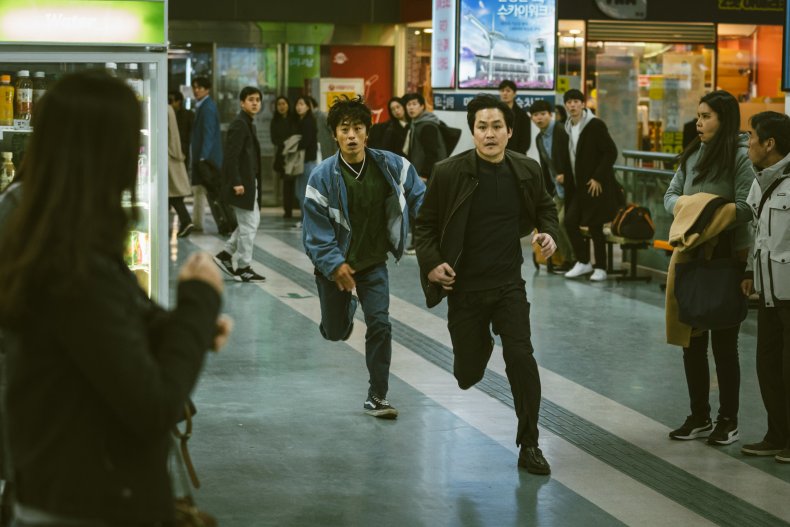 On his first assignment as a D.P. soldier, Jun-ho finds himself caught in a moral dilemma as he is thrust into "the world of dirty players," as described by another D.P. soldier, which comes with its own pressures outside the barracks.
Director Han said D.P. sees the soldiers "come to various realizations and grow together" as they come across deserters with different backstories and an unfamiliar reality, according to the Dong-a Ilbo.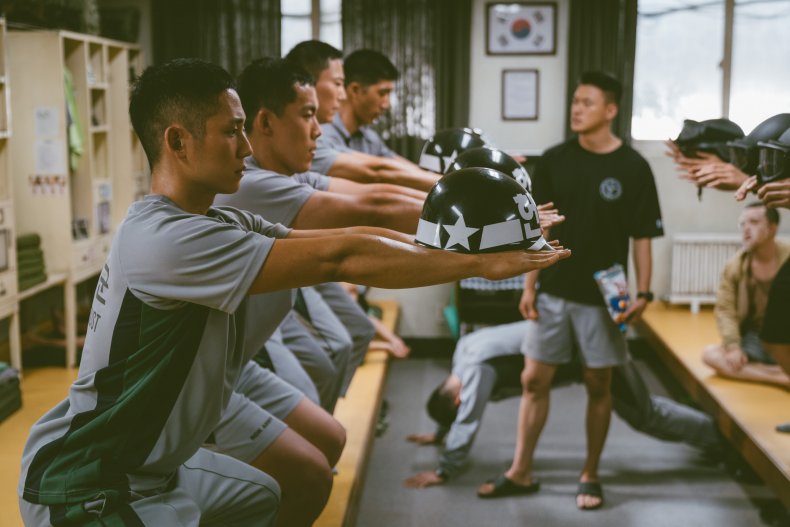 Han explained D.P. doesn't try to cast the military in either a purely good or bad light but hopes the show will help viewers realize that "the military can be this way—that at times you get hurt and other times you feel that point of overcoming it [the pain]," reported the Dong-a Ilbo.
Perhaps Han's sentiment is best captured in the words of a prison guard soldier in the first episode who shares a quote from his favorite animation while switching guard duties with Jun-ho that reads: "Every lesson comes with pain. Us humans can't gain anything without sacrifice."
The series is expected to explore more of the inner conflict faced by these soldiers, as captured in the first episode's haunting final scene, which sees Jun-ho appearing to punch himself nearly to death shouting: "A person has died, you bastard," leaving viewers to wonder what other difficult choices lie ahead for these soldiers.