New, More Transmissible COVID Strain Found in These States
The new, more transmissible B.1.1.7 strain of the novel coronavirus has now been identified in several U.S. states.
Colorado was the first to report a case of the COVID-19 variant on December 29, followed by California on December 30, Florida on December 31, New York on January 4, and Georgia on January 5.
In a statement shared by Colorado Governor Jared Polis on Twitter, the Colorado State Laboratory confirmed the B.1.1.7 strain was found in a male patient in his early twenties. Polis also noted that the individual had not recently traveled.
"The individual has no close contacts identified so far, but public heath officials are working closely to identify other potential cases and contacts through thorough contact tracing interviews," the governor said in his statement. Polis added that the Center for Disease Control and Prevention (CDC) was notified of the infection.
Following the announcement of Colorado's first case, the state has begun investigating a possible second case in Simla, outside of Denver.
The Colorado State Emergency Operations Center said it screens every COVID-19 sample submitted for testing for signatures of the variant, according to an emailed statement to Newsweek on January 4. It added that it's expanded its statewide surveillance program and asked all labs looking for the variant to send every positive test to the center.
The second incidence of the COVID-19 mutation was reported in Southern California's San Diego County, where the variant was found in a 30-year-old man, who, like the previous patient, had not traveled in the recent weeks.
"Because there is no travel history, we believe this is not an isolated case in San Diego County, and there are probably other cases of this same strain in San Diego County," said county supervisor Nathan Fletcher during a December 30 news conference.
During a Facebook Live conversation with California Governor Gavin Newsom later that day, Dr. Anthony Fauci, the director of the National Institute of Allergy and Infectious Diseases, said he was not surprised the mutation was found in the state.
"I'm not surprised that you have a case, and likely more cases, in California. And we likely will be seeing reports from other states," said Fauci. "I don't think that the Californians should feel that this is something odd. This is something that's expected."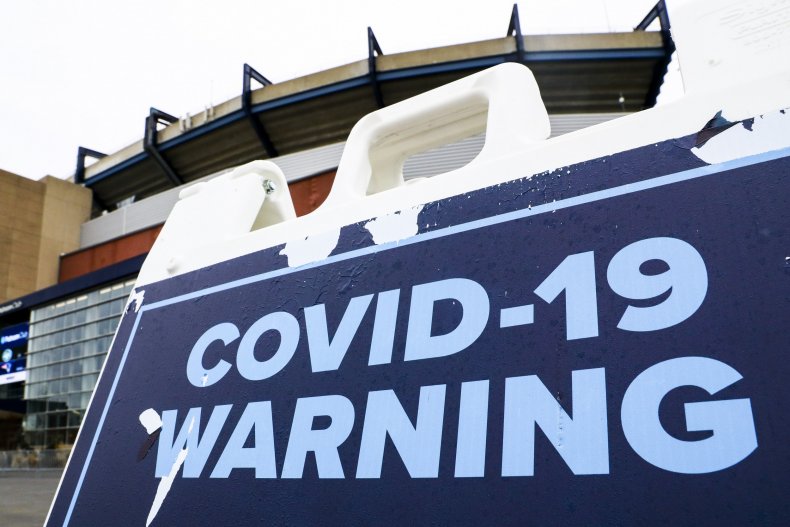 Florida was the third state to report a case of the COVID-19 mutation in Martin County on the state's southeastern coast. In a December 31 tweet, the Florida Department of Health said the variant was found in a male in his early twenties with no travel history.
On January 4, New York also reported a positive case of the mutation in Saratoga County. Georgia's Department of Health announced the variant was detected in the state on January 5.
So far no other states beyond those five have reported the B.1.1.7 strain, but as Fauci suggested it is likely only a matter of time. Last month Scott Gottlieb, former commissioner of the U.S. Food and Drug Administration, said genome sequencing efforts should be ramped up nationwide in order to identify new strains of COVID-19.
The B.1.1.7 strain of the coronavirus, which was first found in the United Kingdom, is thought to spread more rapidly, which could lead to more cases and put further strain on the nation's health-care system, said Dr. Henry Walke, incident manager for the CDC, during a December 30 press briefing.
The B.1.1.7 strain has been detected in at least 33 countries, including Australia, Belgium, Brazil, Canada, Chile, China, Denmark, Finland, France, Germany, Iceland, India, Ireland, Israel, Italy, Japan, Jordan, Lebanon, Malta, The Netherlands, Norway, Pakistan, Portugal, Singapore, South Korea, Spain, Sweden, Switzerland, Taiwan, Turkey, the United Arab Emirates, the United Kingdom and the United States.
Newsweek reached out to the public health departments in California and Florida but didn't hear back in time for publication.
This story has been updated with the response from Colorado health officials and the information about New York and Georgia also detecting the variant.