New Orleans Man Shoots up Grocery Store After Being Asked to Wear Mask
Police in New Orleans are searching for a man who is accused of firing several times at grocery store workers after they asked him to wear a mask.
The New Orleans Police Department has launched an investigation into an aggravated assault incident which occurred at the Brother's Mart located in the 7000 block of Bullard Avenue on Sunday, July 26.
Police said that at around 11:43 p.m. a male suspect entered the store and got angry when employees asked him to wear a mask while inside.
The man, wearing a white tank top, white hat, and gray shorts, then left the store and went to retrieve a gun from his vehicle.
The suspect then returned to the store and fired multiple rounds at the employees before fleeing in a black Buick sedan.
There are no reports of any injuries as a result of the shooting.
Police are now asking for the public's help in identifying the suspect.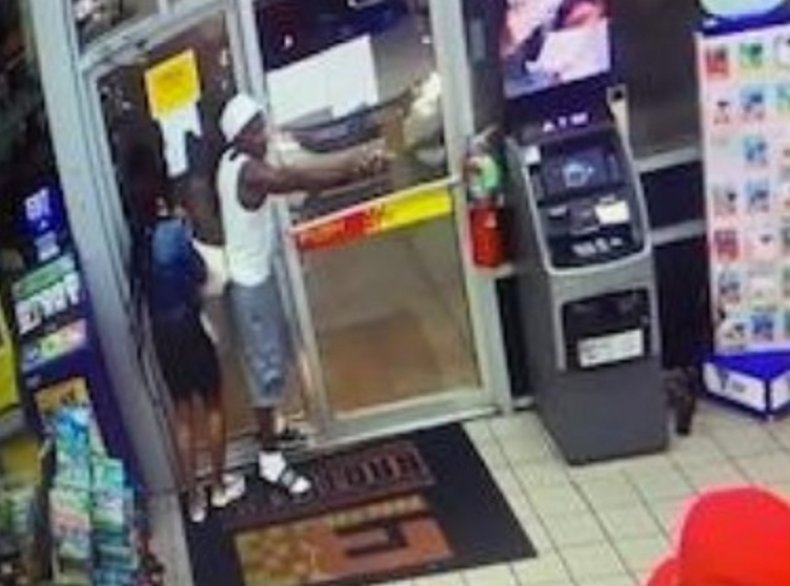 The incident is the latest example of people either firing or pulling out a gun after being asked to wear a mask inside businesses in order to help stop the spread of COVID-19.
Last week, Gov. John Bel Edwards ordered a statewide mask mandate after Louisiana surpassed 100,000 confirmed cases of COVID-19.
"When you hit a milestone like this one and when you see death totals that are higher than they've been in months, it's a reality check," Edwards said in a July 23 statement.
"For anyone out there minimizing the seriousness of this situation, you are doing yourself and this state a terrible disservice. The same is true for anyone questioning the validity of the data that we're using and releasing every day.
"COVID-19 is very prevalent throughout our state, and it is more widespread than ever before. We are certainly not where we want to be in Louisiana. I've extended Phase 2 with the mask mandate and other restrictions, but we are perilously close to having to make tough decisions that no one wants.
"This is why we have to follow the mitigation measures that are in place. We have to wear our masks, keep social distance, wash our hands frequently and stay home when we are feeling sick."
Anyone with information regarding the Brother's Mart incident and/or the whereabouts of the suspect is asked to contact Seventh District detectives at 504-658-6070 or call Crimestoppers at 504-822-1111 or toll-free 1-877-903-STOP.
This graph, provided by Statista, shows the percentage of Americans who say they wear a mask in public.