New 'Star Trek' TV Series Casts 'The Walking Dead' Star in Lead Role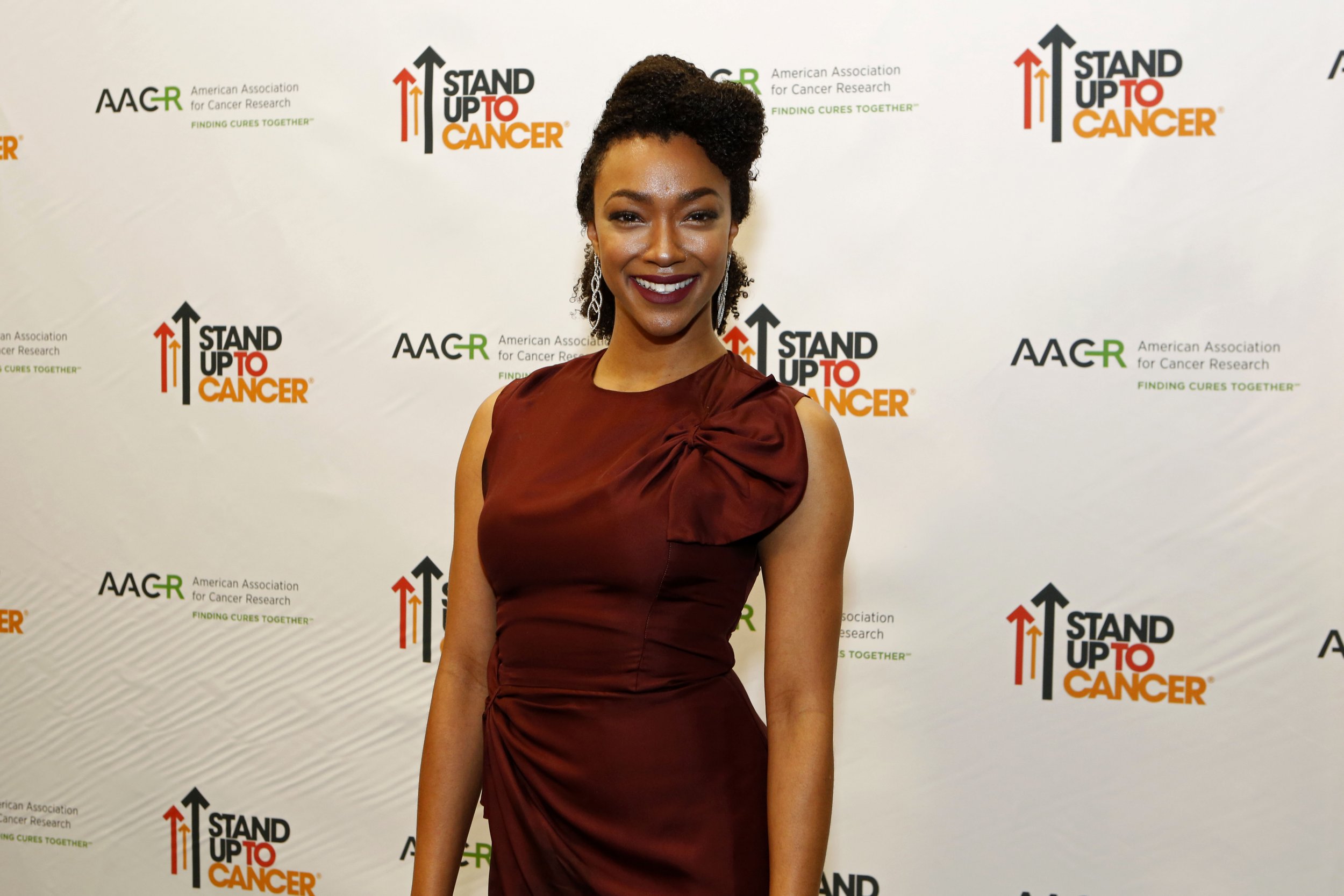 Star Trek: Discovery has found its lead actor in The Walking Dead 's Sonequa Martin-Green.
Martin-Green, best known for playing survivor Sasha on AMC's zombie thriller, will play a lieutenant commander who steers the spaceship at the center of the first new Star Trek television series in over a decade, Entertainment Weekly reported.
The actor's casting ends an exhaustive search to cast a female, non-white lead. Show creator Bryan Fuller, who has since exited the series, previously said Discovery would have a diverse crew that also includes an openly gay lieutenant. That role has been filled by Anthony Rapp.
Entertainment Weekly reported that Martin-Green will continue to play Sasha on The Walking Dead. As of Sunday's midseason finale of that show's seventh run, Sasha was still very much alive.
In August, Fuller told reporters that the lead character would not be a traditional captain, like William Shatner's Captain Kirk, but a "lieutenant commander with caveats."
Related: Bryan Fuller on His 'Bittersweet' Departure from the New 'Star Trek' TV Series
"We've seen six series from the captain's point of view," he said. "To see a character from a [new] perspective on the starship—one who has different dynamic relationships with a captain, with subordinates, it gave us richer context."
Speaking to Newsweek in early December, Fuller confirmed that he is no longer involved in the show that he helped conceive alongside executive producer Alex Kurtzman. The writer is launching another new series—American Gods based on Neil Gaiman's best-selling 2001 novel—that conflicted with his duties on Star Trek: Discovery.
Discovery will honor the vision he laid out for the first season at least, although it will now be made under new showrunners Gretchen J. Berg and Aaron Harberts.
Star Trek: Discovery is setting course for a May launch on CBS All Access, CBS' fledgling streaming service, in the U.S. It will air in the rest of the world on Netflix.