New Video Shows Darren Wilson Arresting Man for Filming Him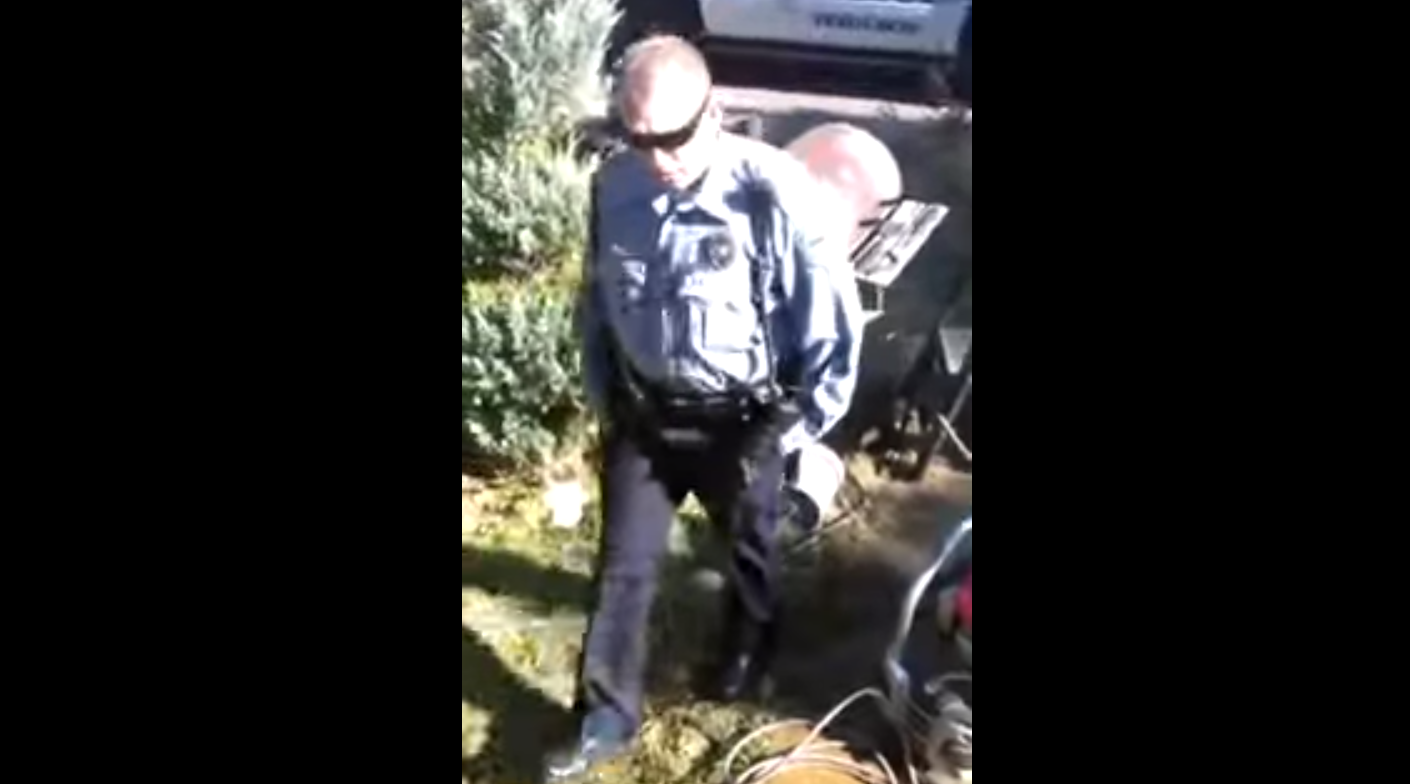 Darren Wilson has shied away from public view since Aug. 9, when he shot and killed Michael Brown in the streets of Ferguson, Missouri. Brown, 18, was walking in the street with his friend Dorian Johnson, police and Johnson said, when Wilson approached the pair and ordered them out of the street. An altercation ensued, and Wilson shot Brown six times.
More than three months later, the exact details of what happened are still not entirely clear. That lack of clarity is one reason why protesters have staged demonstrations in Ferguson continually since Brown was killed. A grand jury decision whether to indict Wilson is expected soon.
Wilson, who police say has been on the receiving end of multiple death threats in the immediate aftermath of Brown's death, has retreated from the public eye since the shooting. He is on paid administrative leave from the Ferguson police department, police said.
Very few details about Wilson have been reported, and even fewer images—two photos of Wilson, in uniform, receiving a commendation from the Ferguson police department were posted to Facebook by Wilson's father, a series of images from Wilson's wedding and a self-taken picture of Wilson with an unidentified woman have surfaced online.
Now, three new videos of Wilson have emerged. The first two, obtained by the St. Louis Post-Dispatch, are from security camera footage from the Ferguson police department. One, taken approximately two hours after Brown's shooting, depicts Wilson departing the department for a hospital, flanked by other officers and his lawyer, the Post-Dispatch reports.
The second security camera video shows Wilson returning to the police department. Both videos are grainy and low-quality, but Wilson does not appear to have suffered major injuries during his scuffle with Brown.
The third video, from 2013, depicts an interaction between Wilson and another man, Mike Arman, 30, who runs a small housing nonprofit, according to The Guardian. The video was uploaded to YouTube by pseudonymous user "milk bone" on Friday.
In it, Wilson is seen approaching Arman, who records Wilson with a cell phone camera. "What's your name, sir?" Arman asks Wilson. "If you want to take a picture of me one more time, I'm going to lock your ass up," Wilson replies. "Officer, I'm not taking a picture," Arman replies. "I'm recording this incident. Do I not have a right to record?" he asks. "No, you don't," Wilson says. The ACLU of Missouri tells Newsweek it is legal under all circumstances to record police in the state of Missouri. Police records and an interview with Arman by The Guardian confirm that Wilson is the officer depicted in the video. Police records also show that Wilson arrested Arman for "failure to comply."
A grand jury is expected to decide whether to indict Wilson for the killing of Brown soon. Police in Ferguson and St. Louis are preparing for riots and looting if the grand jury chooses not to indict Wilson.