New Yorker Shares Insane Queue Just to View One Apartment
A woman revealed an insanely long line forming down the street just to view one New York apartment, in a video (seen above) that has gone viral on TikTok.
Kaitlyn Walker has lived in the Big Apple for the past three years, after moving from Louisiana. Having rented three different apartments during her time in the city, she knows how hard it can be to find something spacious, affordable and with a kitchen and bathroom attached.
Walker, 24, was looking for a two-bed to share with her roommate, so they headed to the open house in Chelsea. But they weren't the only ones who'd eyed up the property, as she filmed a long line of people waiting at the door.
Shocked, she captured the queue and shared the footage on her TikTok page, @kmwalker588, saying: "Apartment hunting in NYC. This is the line to view one place."
It has racked up more than 3 million views since being uploaded earlier this month, and was captioned: "What a time to be alive looking for a two bedroom."
The video proved popular and she shared another while she patiently waited her turn. "The line just keeps getting longer and longer," she added.
In the end, Walker confirmed she and her roomie got accepted at a different rental. "Got approved at a different apartment today that my roommate and I like a lot," she raved.
Numerous people were horrified at the competition, prompting Walker to clarify not all apartments are this popular.
She added: "Disclaimer: Not all viewings are like this! This open house was 30 mins and the first time I've experienced something like this in my three years here."
But people still weren't impressed with the chaotic scene, with Ajax asking: "People really sacrificing quality of life to live in these cities."
Justin Moore joked: "$3,500 a month one bed / living room combo no bath no laundry."
"It's starting to be like this everywhere, my boyfriend was trying to rent places by him. Everyone's offering over asking for rent, year rent upfront etc," Light Wielder claimed.
Miller Robson simply said: "I lived in New York for a year for work and it was miserable."
After her video attracted so much attention, the adopted New Yorker shared a follow-up as she imparted her pearls of wisdom for renting in the metropolis.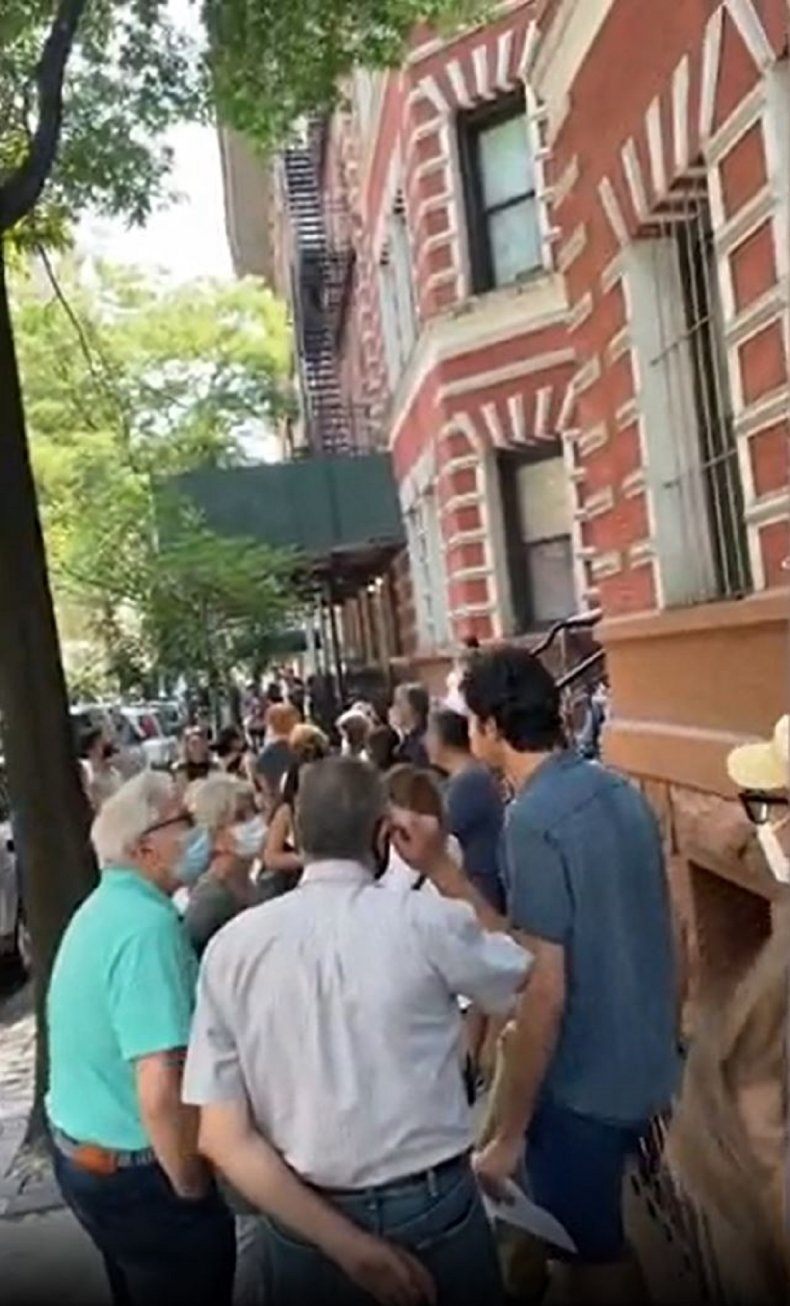 She explained: "I am relatively new to New York, I've only been here three years. This will be my third apartment, but I would definitely say if you're trying to decide between May and June, definitely move in May.
"I would not recommend moving in the summer months because one, it's summer, it's hot, it's annoying to try and move in the summer in New York, and this is coming from someone who's born and raised in Louisiana. It's still annoying the heat up here, it's y'know a concrete jungle.
"Also the summer months just gets a lot busier, you have college students that are trying to come back, and move in for school and what not. And the market is usually getting kind of crazy in the summertime. So if you could do May, I would definitely do May instead of June.
"Places to look, Streeteasy, that's my go-to, love Streeteasy, I think it's the best way. I don't think you need a broker at all, you could use a broker, if that's something you're interested in doing, I had a broker the first time I moved up here, but I did use Street Easy a ton. And I asked him to just get us appointments to listings I found on Street Easy.
"But getting a broker is also helpful because they can get you in on the off-market deals that aren't always on the market. And hopefully the market is not as crazy as it is right now, at this time, next year."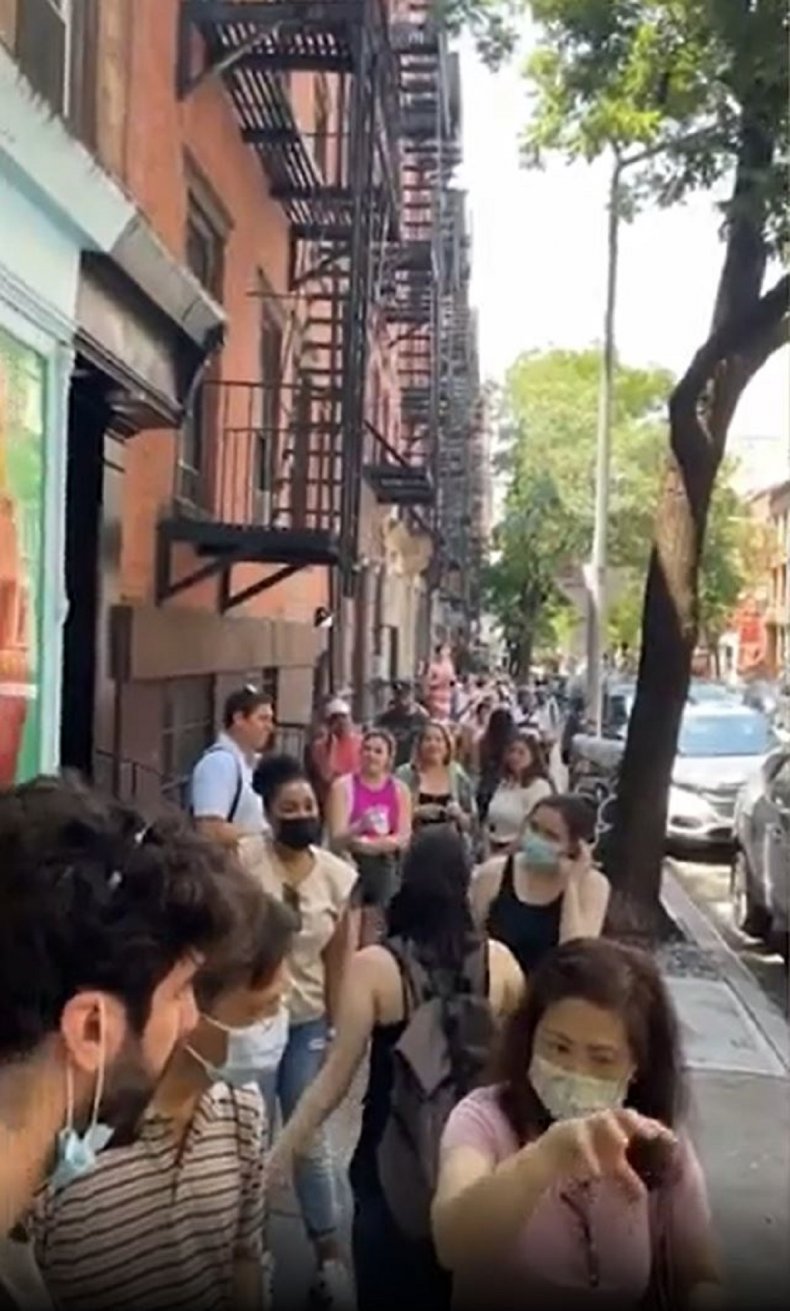 She also advised checking Facebook groups, as well as app Nooklyn. But she assured renters not to be disheartened, as people are all looking for something different.
Walker added: "Lastly I think it also really just depends on what you're looking for in an apartment. Everyone has a different criteria and what they care about in an apartment, in a home, everyone has a different budget. Some people don't care about having laundry. I know that I didn't have laundry in my first apartment, and I was like never again will I do this. So laundry's a really big thing for me, but some people might not care about that. It's all about what you want, what's in your budget, what area you want to be in."
Her final piece of advice was checking whether any potential apartment is close to a subway, and making a note of how many lines serve it.
"Because god forbid that line doesn't work or they're doing maintenance or something, and you're having to walk forever to get to another subway line or having to walk, period, 20 blocks," she warned.
Update 8/5/21, 6.17 a.m. ET: This article was updated to include video and stills.