Jail Guard Union Blames Democrat-Backed Policy for Assault by Prisoner
A labor union representing prison guards has blamed a law spearheaded by progressive Democrats for a recent attack.
The Nassau County Sheriff's Correction Officers Benevolent Association (COBA) represents prison staff members in Long Island's Nassau County. On Sunday, the New York Post published a statement from the union's president, Brian Sullivan, in which he blamed the recent assault of staff at the Nassau County Correctional Facility on the Humane Alternatives to Long Term Solitary Confinement, or HALT, Act.
The incident took place at the facility last month, according to the Post, and saw inmate Thomas Bell, an alleged gang member, reportedly punch several staff members at the prison. This came three days after he was accused of attacking another inmate.
Sullivan said to the outlet that the HALT Act, which aims to limit the amount of time that inmates can be kept in prolonged solitary confinement, contributed to Bell's attack. This echoed earlier comments made by other state unions, alleging that the bill had increased the amount of violence in jails and prisons.
"You have to be able to separate violent predators inside jails just like outside jail from the general population," Sullivan said.
The HALT Act was spearheaded by progressive lawmaker Julia Salazar, a New York state senator representing the state's 18th District. Signed into law last year by former Governor Andrew Cuomo and going into effect in April, the act limits the maximum amount of time that a prisoner can be kept in solitary confinement to 15 days. It also bars confinement for members of vulnerable populations and requires hearings before an inmate can be confined.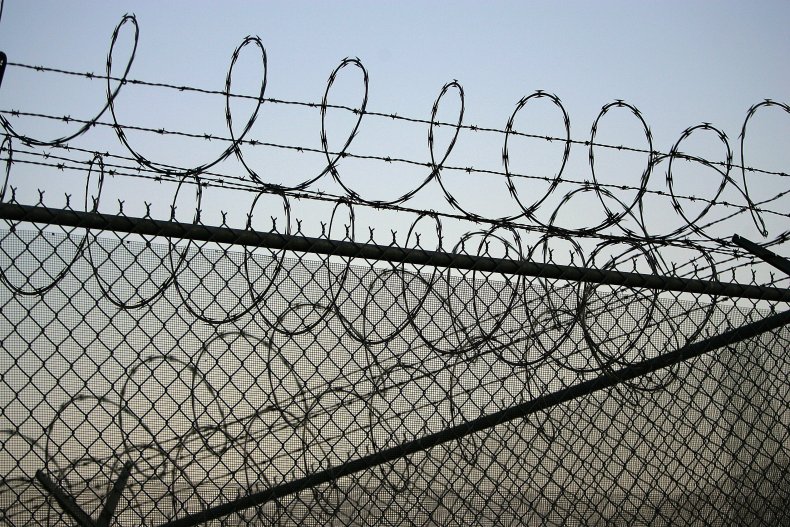 In late August, Michael Powers, president of the New York State Correctional Officers & Police Benevolent Association (NYSCOPBA) union, called for the HALT Act to be repealed and made similar claims about it increasing violence in prisons.
"We're seeing a more severe, moderate-to-serious injury since the enactment of HALT than we've recorded in previous years," Powers said. "[Lawmakers] never consulted with us [when writing the law], they didn't give us the resources, necessary infrastructure or staffing needed to create the more counseling, the more programming, which already existed. If they're willing to talk to us, we're willing to talk to them."
In response, Salazar continued to back the bill, noting that the United Nations Mandela Rules consider solitary confinement for longer than 15 days to be torture.
"HALT will never be repealed because New York will never again sanction the use of torture," Salazar said. "While the harmful impact of prolonged solitary confinement is well-documented, there is absolutely no basis to conclude that any alleged increase in violence within New York's prisons is the result of HALT. Instead of rallying their members to promote the use of torture, it would be more constructive, as well as more protective of their members, if NYSCOPBA would focus on supporting alternative methods to addressing violence within New York's prison system."
Newsweek reached out to Salazar's office for comment.