New Zuckerberg Initiative for Refugees Renews Debate Over Internet.org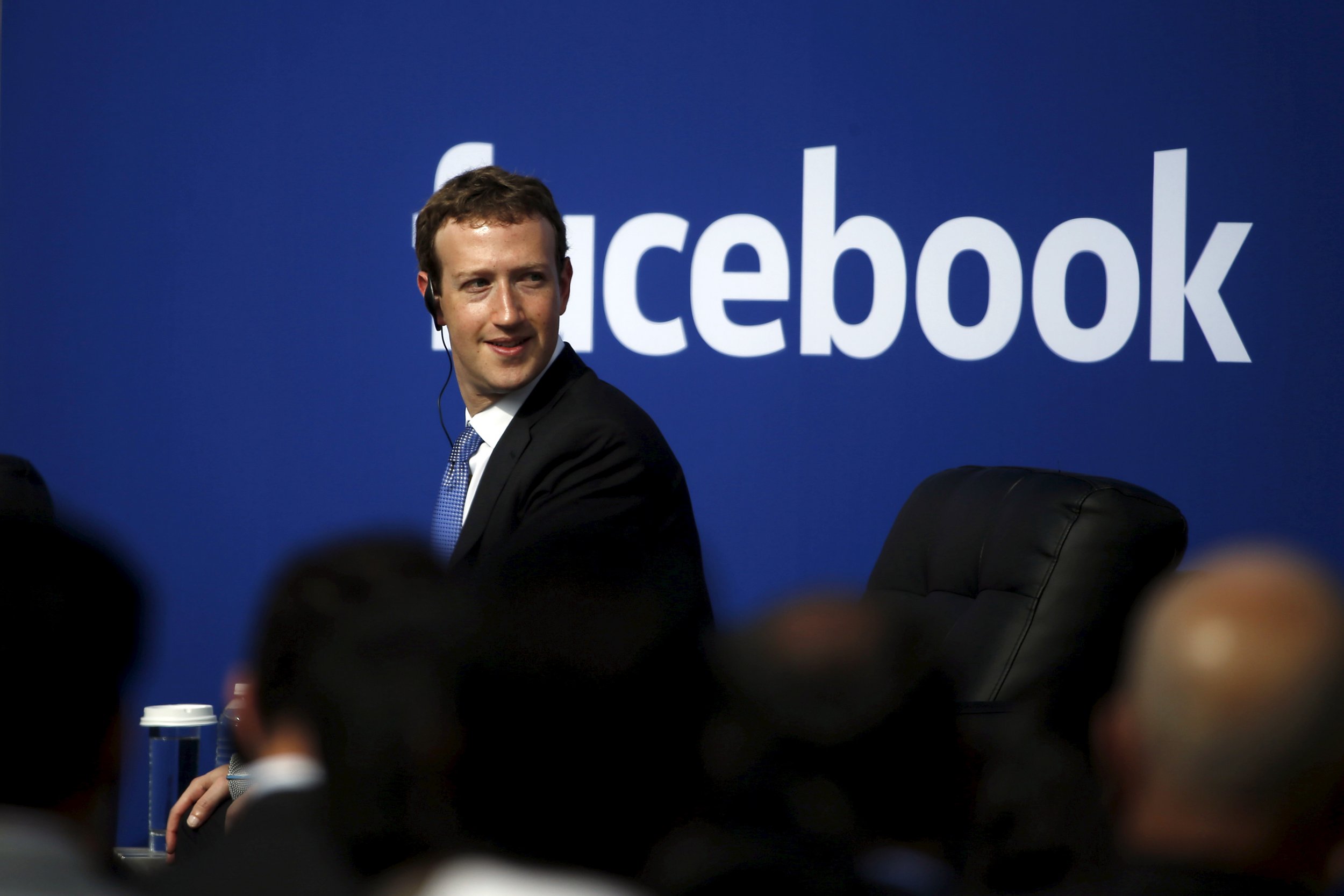 Facebook CEO Mark Zuckerberg has a lofty new connectivity plan: bringing the Internet to refugee camps.
Though he did not elaborate on the specifics when he took to the stage to announce the plan at a United Nations–sponsored lunch on Saturday, the intitiative fits well within his nearly year-old Internet.org project, which aims to offer Internet access to the roughly two-thirds of the world that doesn't have it.
Internet.org is a mobile app that provides a bundle of free basic services—such as Wikipedia, Accuweather and, of course, Facebook—to people who can't afford consistent mobile data payments in developing countries, including Ghana, Colombia and India. By teaming up with phone carriers, Internet.org "has brought more than 9 million people online and introduced them to the incredible value of the internet," the app's website reads. "People now have access to basic internet services including tools and resources for communication, health, education and local news."
Not everyone is convinced that access to such a limited portion of the Internet is a force for good. Some critics say the seemingly benevolent move actually helps Facebook's bottom line and ultimately delays full Internet access for those who were formerly unconnected. Also, they say it will stifle competition by blocking newcomers from competing on the platform, making the Web even more hospitable to the already-giants.
In an apparent nod to the criticism, Zuckerberg said on Saturday, "It's not all altruism," The New York Times reported. "We all benefit when we are more connected." But the growing number of refugees, many of whom rely on smartphones, stand to benefit more than others. "Connectivity will help refugees better access support from the aid community and maintain links to family and loved ones," Zuckerberg continued. "Facebook is in a unique position to help maintain this lifeline."
While people normally must pay to get mobile Internet access, Internet.org is available through Facebook free of charge. Using a practice called zero-rating, the app allows content providers, with the approval of mobile operators, to administer services without having them eat into data plans.
When U.S. officials were first debating net neutrality—the idea that as long as content sought by users is lawful, it should all be delivered at the same speed—zero-rating received little consideration. In fact, zero-rating is not addressed in the Federal Communications Commission's 313 pages of net neutrality rules, which went into effect on June 12. Instead, the conversations were mainly focused on the idea of not providing fast lanes for some websites and slowing down delivery for others.
Conversely, in places like India, zero-rating is front and center. In fact, two Indian companies withdrew from Internet.org deals, citing net neutrality concerns. Zuckerberg calls this definition of net neutrality "extreme."
"At its core, net neutrality is about preventing discrimination. But our society acknowledges that preventing discrimination isn't enough," Zuckerberg said in a video announcing the Internet.org project. "We need to do even more to lift up the disadvantaged in our communities.… If someone can't afford to pay for connectivity, it is always better to have some access than none at all."
Newsweek reached out to Facebook to better understand the arrangement it has with mobile operators in developing countries, specifically who is paying to give millions of people free (yet limited) Internet access. The spokesperson says: "Facebook does not pay operators for the data that people consume. It partners with operators on the technical side and provides marketing support to help make people aware of the program."
Marcelo Cataldo, vice president of the mobile unit at TigoUne, the only wireless service provider with an Internet.org deal in Colombia, says: "Basically the agreement is...I assume the [data] cost." Facebook, on the other hand, assumes part of the cost of marketing and advertising.
But smaller players and entrepreneurs are wary of the idea that the giants, through secretive deals, get to pick which content will be made accessible to the masses without data plan charges.
"Without a level playing field, the world won't benefit from the next Facebook, Google or Twitter," Denelle Dixon-Thayer, chief legal and business officer at Mozilla Corporation, wrote in a blog post. Unlike Zuckerberg, who believes zero-rating "can and must co-exist" with net neutrality, those in Dixon-Thayer's camp believe the practice will "chill competition and innovation" by making it harder for those outside of Internet.org's service to break into the market.
"We should be able to see everything equally," argues Mitchell Baker, chairman of the Mozilla Foundation, best known for its Firefox browser, in an interview with Newsweek. She applauds large companies such as Facebook and TigoUne for bearing the costs of providing Internet access but believes the "some or none" Internet access options Zuckerberg presents are problematic, as access to the entire Internet is also possible.
Dixon-Thayer wrote that Mozilla has a slew of partnerships with telecoms to provide free or affordable data in developing countries. In Bangladesh, for instance, Mozilla's partnership with Grameenphone allows it to give users 20MB of free data a day in exchange for viewing an advertisement.
While Zuckerberg paints Internet.org in a humanitarian light, Cataldo at TigoUne focuses more on the business side. He says no revenue is being generated through the Internet.org app, but the strategy is to give people a taste of what it means to have Internet on their mobile phones so that they ultimately choose to pay for the broader Internet. "Facebook is trying to gain more users to their social network, and I try to gain more data users in my network," he says.
Just last month, Facebook passed an important milestone. For the first time, 1 billion people used Facebook in a single day. With nearly 7 billion people on Earth, there remains a huge, untapped market.