Newborn Stabbed to Death by Teen Mom in Colorado: Police
An 18-year-old has been arrested and charged in connection with the stabbing of her newborn baby girl, who was found dead in Colorado this week, a district attorney's office announced Friday.
The teenager, Leiyla Cepeda, faces two counts of first degree murder, according to the Weld County District Attorney.
When police responded to a home in Nunn, Colorado, they learned that a baby had been born and later saw what appeared to be stab wounds on the dead infant, local news station KMGH reported, citing an arrest affidavit. Officers also said they found scissors at the scene.
Cepeda allegedly told police that she had thought she might be pregnant but wasn't certain, that she started having cramps and contractions, and that she believed the child might be ready to come out around 1:30 a.m. on Wednesday.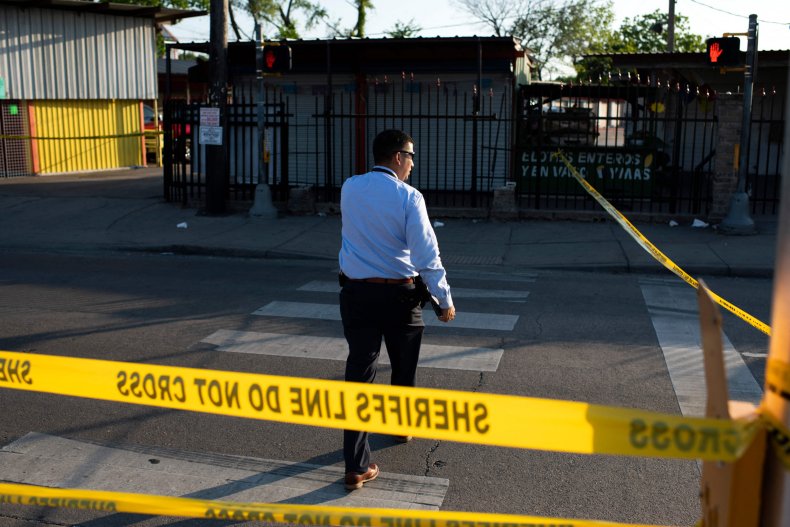 According to the affidavit, Cepeda denied harming the child and allegedly said that baby wasn't moving when it came out, that it fell head first, and that its face was purple, KMGH reported.
Baby's Death Ruled a Homicide
The affidavit stated, however, that an autopsy showed the child was born alive, and that a coroner found "a significant number of puncture wounds" on the child's chest, rib cage and abdomen, according to the television station. The coroner found the baby's manner of death was homicide.
In a press release on Friday, the district attorney's office said Cepeda was in custody at a hospital. "A court date has not yet been set for Cepeda. No other information is available at this time," wrote the Weld County District Attorney.
It noted that Cepeda was 17 years old at the time of the alleged crime (she turned 18 on Friday) and "has been charged as an adult."
The Associated Press reported that Cepeda is from Texas and was visiting family in Colorado at the time of the allegations.
Newsweek has reached out to the Weld County District Attorney's Office for comment.
In a separate incident in December a mother in New Jersey was accused of stabbing her 5-month-old daughter to death. A local prosecutor's office said that "knives and additional evidence were recovered at the scene," and that the baby died from homicide "as a result of multiple stab wounds to the chest area."
In April, a woman in California was accused of drowning her two children in a bathtub. When the woman's husband returned home for lunch, she allegedly told him she had hurt the children, and the man found them unresponsive in the tub, a sheriff's office said at the time.
In May, a mother and her boyfriend in Texas were charged with murder and accused of abusing and starving her 8-year-old twin daughters. One of the twins died.