Newsmax's Greg Kelly Refuses to Follow Network in Saying Biden Won
Newsmax presenter Greg Kelly has refused to follow the network in calling Joe Biden President-Elect, saying the election is "not over."
The once fringe right-wing network reportedly saw ratings soar after Election Day as it supported President Donald Trump's claims of voter fraud and more so than broadcasting giant Fox News, which called the election for Biden on November 7.
But Newsmax changed its tune slightly after the 538 members of the Electoral College met to cast their ballots for president and vice president, formalizing Joe Biden and Kamala Harris' victory.
In a statement to The Hill on Tuesday, the network said: "As a result of the Electoral College vote Joe Biden is the president-elect and will be referred to as such on Newsmax."
But the network also added: "We also recognize President Trump continues to contest the results and we will cover aspects of that news story."
The announcement came after anchor John Bachman referred to Biden as the "President-elect" on Monday evening, despite Newsmax refusing to do so since the election was called on November 7.
This move appeared to align with previous comments made by the network's CEO Christopher Ruddy, who said that Trump should concede the race when states certified their election results.
But later on Monday, Kelly, who is reportedly the channel's most popular host, openly disagreed with members of the conservative media who have acknowledged Biden as president-elect.
The host said: "Now, I do know that there are smart, informed people who are saying that Joe Biden is the president-elect. Now, I disagree with them, and it's not just a hunch that I'm going on, it's the Constitution."
He added: "At this point, there is some political and some historical justification for them to do so at this point. I personally feel they're wrong."
During the segment, he also attacked Biden for coughing during a speech he made after the Electoral College vote and suggested that Trump could still have a second inauguration.
Kelly said: "Hey, remember Joe Biden's speech yesterday when purportedly, he clinched the Electoral College? He didn't do too much talking. He did more coughing, it seemed like.
"A small sample of the coughs, and I'm concerned because the way it's looking for Joe, his health, I don't think he's gonna make it for Donald Trump's second inauguration.
"Yes, on January 20th, I do believe that there is a significant chance that Donald Trump could be inaugurated."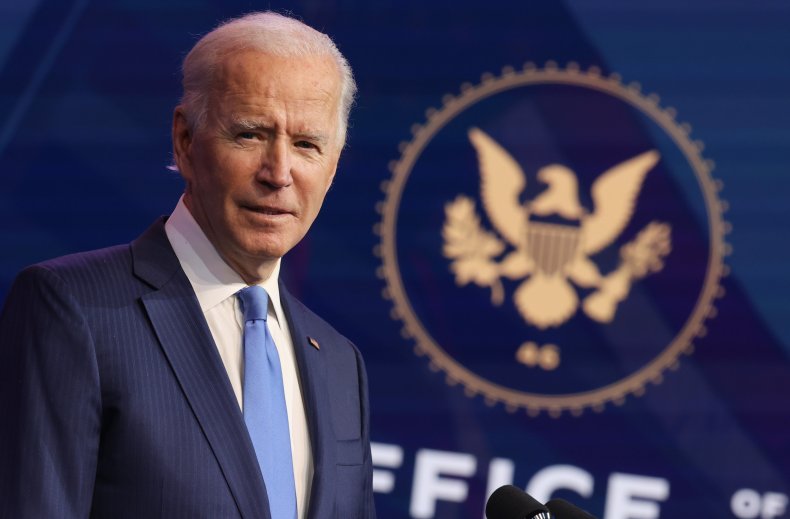 As he rounded of the show, Kelly gave one more parting shot, saying: "Hey, it is not over. It's not, actually. You can look it up in the Constitution. See what happens folks.
He added: "Hey it's tough, it's got a tough fight, bleak. But he's been in tough spots before. Stay tuned. And I'll see you tomorrow."
Kelly was reportedly not the only Newsmax host to suggest that the election is not finished. Bob Sellers, host of American Agenda, said that the country is still "waiting with bated breath" and claimed: "There are still some outstanding cases of irregularity."
But Trump's legal crusade has continued to suffer defeat after defeat with Wisconsin's Supreme Court ruling that his team's argument for overturning 222,000 ballots cast were "meritless."
Newsweek has contacted Newsmax for comment.