Newsom Recall Turns Up Heat on Governor After Meeting Goal, Revives French Laundry Controversy
The Republican Governors Association (RGA) is throwing its weight behind the recall effort targeting California Governor Gavin Newsom after the petition to remove him from office reached its signature collection deadline this week.
Recall Gavin Newsom collected more than 2 million signatures by its Wednesday deadline. If county officials are able to verify at least 1,495,709 of those signatures by April 29, the campaign will officially qualify for a recall election, which experts predict could take place in the fall.
The RGA said Thursday morning "it's time" for Newsom's ouster and encouraged its Twitter followers to visit its new Fire Newsom website.
"It's time for Californians to fire @GavinNewsom," the RGA tweeted. "Head to FireGavin.com to learn how you can help our new effort to recall California's failed Governor."
The website, which features a donation button at the top of the page, alleges that California residents are "fed up" with their Democratic leader and suggests he has "failed" families and businesses.
The fundraising site also includes photos taken during a controversial dinner Newsom attended last November at The French Laundry, a restaurant in Yountville. Newsom has apologized for his attendance at the dinner, which went against his recommendations for Californians to avoid gathering with individuals outside their households amid the ongoing coronavirus pandemic.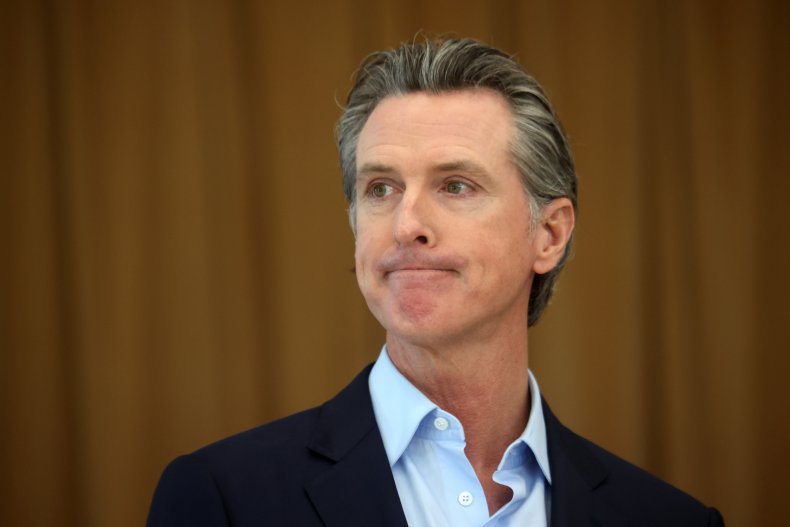 An RGA video that appears at the bottom of the website also recirculates photos from the dinner Newsom attended, with the word hypocrisy stamped across one photo in red.
Though the recall campaign lists several reasons for ousting Newsom that are unrelated to the restrictions he put in place in response to the pandemic, a spokesperson for the campaign previously told Newsweek that the French Laundry dinner helped fuel the campaign's signature collection efforts.
Newsom launched his official response to the recall effort earlier this week and has vowed during recent television interviews that he will fight to remain in office.
"I have to do my job every single day, but I'm going to fight this thing, because I'm going to fight for California values and the things I hold dear," Newsom said during a recent appearance on The View.
Newsom has already gained support in his recall fight from some of his Democratic allies in Congress, including senators Elizabeth Warren of Massachusetts, Bernie Sanders of Vermont and Cory Booker of New Jersey. White House press secretary Jen Psaki also said last month that President Joe Biden is against the recall effort targeting Newsom.
On Tuesday, Recall Gavin Newsom spokesperson Randy Economy told Newsweek recall organizers were feeling "emotional" by the campaign's likely success at triggering a recall election. Though Economy said the campaign wants to "reserve that right" to pick a candidate to support once an election is scheduled, he said it is too early for organizers to single out any one politician to support.
Newsweek reached out to Newsom's office for comment but did not receive a response in time for publication.