Newt Gingrich, Kellyanne Conway Call For Nancy Pelosi To Be Censured After Ripping Up Trump's SOTU Speech
Two prominent Republicans said House Speaker Nancy Pelosi should be censured for her conduct during President Donald Trump's State of the Union address Tuesday night.
Newt Gingrich, a former House speaker himself, and Kellyanne Conway, the president's senior counselor, castigated Pelosi for her action after the president concluded his annual speech about how the country is faring.
As Trump closed by saying, "Thank you. God bless you. God bless America," Pelosi, who was seated behind him, stood up and tore up her printed copy of his planned remarks in half. Shortly before the start of his speech, Trump appeared to ignore Pelosi's offer of a handshake.
According to the Senate's website, a censure is "a formal statement of disapproval" that is also known as an official denouncement. Both the House and the Senate can censure. While neither Conway nor Gingrich specified which chamber they believe should censor Pelosi, they may have referred to the Senate, which has a Republican majority.
Gingrich made his case for censuring Pelosi in a tweet published at 11:35 p.m. Tuesday.
"As Speaker of the House for four State of the Unions by a President of the other party I am disgusted and insulted by the viciously partisan action of Nancy Pelosi tearing up the speech," Gingrich wrote. "She isn't clever or cute her childishness insults our American traditions - should be censured."
Within 12 hours of its posting, Gingrich's tweet had received around 92,000 likes and over 25,000 retweets.
Conway also criticized what she saw as Pelosi's unprofessional behavior and called for her censure. Conway made her remarks on Fox News Tuesday, speaking to anchor Sandra Smith.
"What is wrong with her?" Conway asked. "Who mutters to themselves through a State of the Union? She looked like she was reading the Cheesecake Factory menu all night, going through every single page. I think that she should either be censured...[or] there ought to be a Senate resolution denouncing her behavior last night."
Conway further said that her feelings were echoed by others "who believe in the decorum of the United States Congress [and] the sanctity of the State of the Union."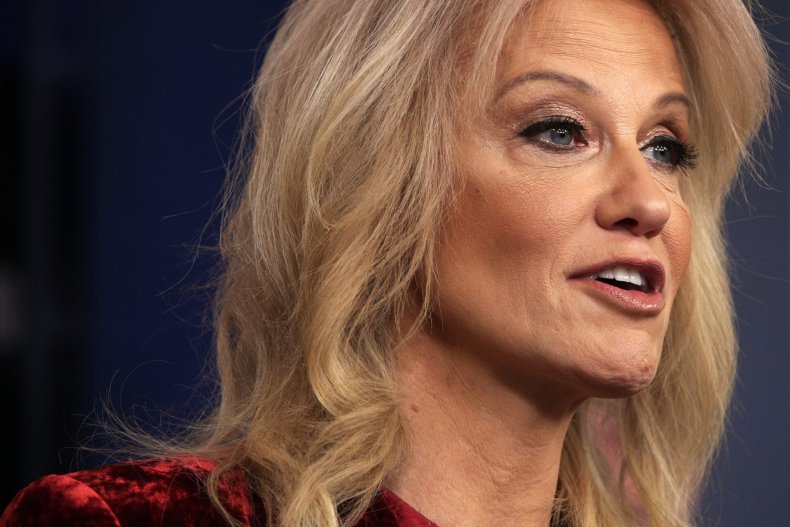 The apparent enmity between the president and the speaker likely stems, in part, from the inquiry led by Pelosi and House Intelligence Committee Chair Adam Schiff that resulted in Trump's impeachment in December.
Trump's Senate impeachment trial began on January 16. The GOP-controlled chamber is expected to vote for his acquittal, starting at 4 p.m. Wednesday.