The NFL and the NFL Players Association (NFLPA) on Thursday suspended all COVID-related protocols after nearly two years of restrictions.
The NFLPA confirmed the news to Newsweek without revealing further details or comments.
The NFL sent out a memo telling players that mandatory testing regardless of vaccination status will no longer be conducted unless a club physician indicates its need. Although testing trailers will be removed from club facilities, teams will be "expected to identify a space inside the club facility to accommodate at least 10 Mesa docks" for those who are experiencing COVID symptoms.
"Based on current encouraging trends regarding the prevalence and severity of COVID-19, the evolving guidance from the CDC, changes to state law and the counsel of our respective experts, the NFL and NFLPA have agreed to suspend all aspects of the joint COVID-19 Protocols," the league memo read.
"We will continue to prioritize the health and safety of players, coaches and staff, as we have throughout the pandemic," the memo added.
Players and staff are no longer required to wear masks in club facilities, but clubs are free to require individuals to wear masks while present in club facilities. The mask mandate removal is subject to change based on state and local laws.
The NFL announcement comes as many states loosened their COVID-related restrictions with some dropping mask mandates as Americans cope with living with the pandemic.
Around 76 percent of individuals in the U.S. have received at least one dose of the COVID vaccine and 65 percent are fully vaccinated, according to data by the Centers for Disease Control and Prevention (CDC).
A CDC spokesperson told Newsweek on Tuesday that the U.S. is now in a strong position to avert the virus, but warned that COVID vaccine hesitancy is still a critical issue.
"We are aware that COVID-19 vaccine hesitancy remains an issue for some people, and CDC is committed to increasing vaccine confidence in the U.S. and ensuring equitable access to vaccines," the CDC spokesperson said, adding that the agency is trying to determine why some people are still hesitant to get vaccinated.
The NFL also removed the requirement to wear the Kinexon tracking devices and stated that clubs are "no longer required to maintain signage concerning physical distancing and mask wearing in their facilities but may elect to continue to use them at their discretion."
"All individuals must continue to monitor themselves for symptoms on a daily basis prior to entering the club facility," the memo read.
Still, individuals experiencing COVID symptoms should report to the club medical staff and provide a negative test to return to the club facility, according to an NFL statement. Those who test positive are required to isolate for five days.
COVID protocols that were in place during the 2020 and 2021 seasons "hugely altered day-to-day operations, led to game postponements and myriad missed games for players and coaches," according to the NFL's statement.
"Thursday's announcement is a sign of things getting back to how they used to be prior to the 2020 season and the COVID-19 pandemic," the statement read.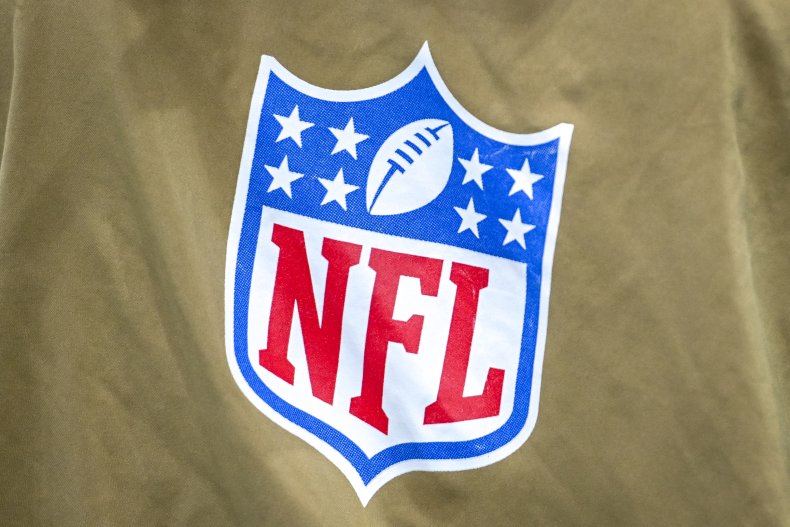 About the writer
Fatma Khaled is a Newsweek weekend reporter based in New York City. Her focus is reporting on U.S. politics, world news, and general interest news. Her coverage in the past focused on business, immigration, culture, LGBTQ issues, and international politics. Fatma joined Newsweek in 2021 from Business Insider and had previously worked at The New York Daily News and TheStreet with contributions to Newlines Magazine, Entrepreneur, Documented NY, and Washington Report on Middle East Affairs, among others. She is a graduate of Columbia University where she pursued a master's degree focusing on documentary filmmaking and long-form journalism. You can get in touch with Fatma by emailing f.khaled@newsweek.com. Languages: English, Arabic, German.