A clip of Niall Horan stopping a show to tell the crowd he is worried about their safety has racked up millions of views.
The former One Direction star is going viral today after footage from a 2018 concert in Argentina was posted to TikTok.
"There is a good chance this show is going to get canceled at some stage," Horan is heard saying after pausing the show, before adding: "Your security is my responsibility."
In the video, Horan continues: "There is a tonne of room down the back of this room... We don't want anyone getting hurt or squashed this swaying is very dangerous... Let's organize this before we go any further."
The clip has more than 6.3 million views on TikTok at the time of publishing.
The musician's compassionate gesture to fans has resonated with millions of people in the aftermath of the Astroworld tragedy in Houston over the weekend, where eight people died in a deadly crush.
A number of other clips of musicians pausing shows after seeing fans in distress or in need of medical assistance have been going viral in recent days with Adele, Harry Styles and Linkin Park shows all featuring.
In 2017, Adele stopped a 95,000-person concert in Sydney, Australia after a fan in the front row had a cardiac arrest.
In a clip of Horan's former bandmate Styles, he can be seen stopping mid-song to check on a fan in distress, an incident that has gone viral on TikTok today, racking up millions of views.
Travis Scott—who was headlining the Houston festival—is facing severe criticism for inciting the rowdy crowd at the 50,000 strong concert.
The rapper is now facing multiple lawsuits in connection to the deadly incident that also saw reportedly hundreds of people injured.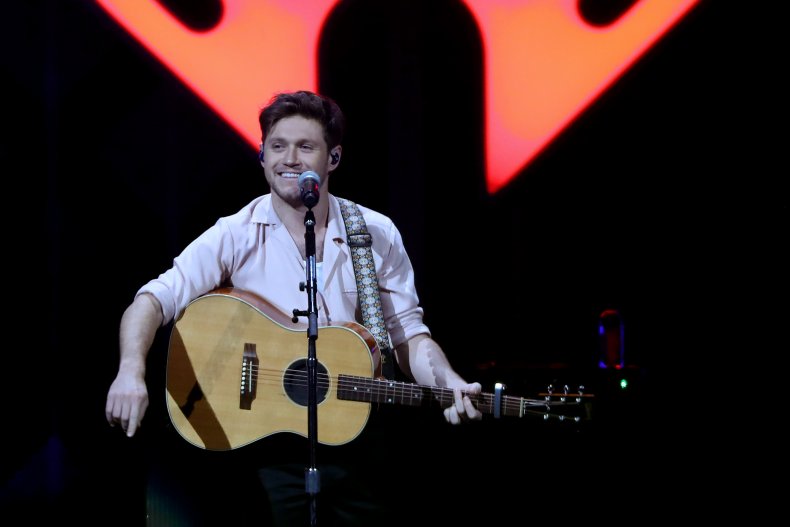 Houston police are still investigating the situation and all eight victims who died have now been identified.
They include: 27-year-old Mirza "Danish" Baig from Houston, 23-year-old Rodolfo Peña from Laredo, 23-year-old Madison Dubiski from Cypress, 21-year-old Franco Patiño from Illinois, 20-year-old Jacob Jurinek from Illinois, 14-year-old John Hilgert from Houston, 21-year-old Axel Acosta Avila from Washington, and 16-year-old Brianna Rodriguez from Houston.
In his statement about the tragedy, Scott said he was "absolutely devastated."
"My prayers go out to the families and all those impacted by what happened at Astroworld Festival," Scott said. "I am committed to working together with the Houston community to heal and support the families in need."
Correction 11/09/21 11:05 a.m. ET: This story was updated to correct the names of two of the victims.