After Nice Attack, Trump Postpones Vice Presidential Announcement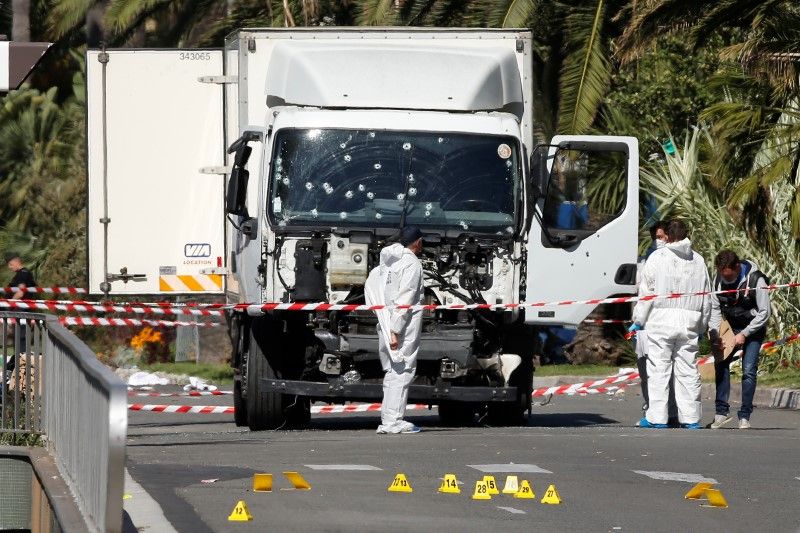 Presumptive Republican presidential nominee Donald Trump said he would delay announcing his vice presidential pick in the wake of the attack in Nice, France, that killed at least 84 people during Bastille Day celebrations on Thursday night.
"In light of the horrible attack in Nice, France, I have postponed tomorrow's news conference concerning my Vice Presidential announcement," Trump announced on Twitter on Thursday. Shortly after posting that tweet, Trump told Fox News host Greta Van Susteren in a phone interview that he had yet to make a "final, final decision" on his running mate.
More than 80 people were killed in the southern French city after a large white truck plowed into a crowd of people watching fireworks while celebrating France's national day. Several children were among the dead. The driver, who was reportedly of French-Tunisian descent, drove 1.2 miles along the seafront promenade before being shot dead by police. French President François Hollande has called the tragedy a terrorist attack, the third in France in less than two years.
Trump told Van Susteren on Thursday that we are now "living in a different world" where "there's no respect for anything or anybody. This has to be dealt with very harshly." He also spoke with Fox News's Bill O'Reilly on Thursday, telling him: "This is war."
Trump later tweeted his "prayers and condolences to the victims and families of the terrible tragedy in Nice, France." He has not tweeted since.
Earlier on Thursday, all signs pointed to Trump choosing Indiana Governor Mike Pence as his running mate. Speculation surrounding Pence intensified after he was left off the Republican National Convention speaker's list. Pence was viewed as one of three politicians being considered for Trump's vice president, alongside Newt Gingrich and New Jersey Governor Chris Christie.
Following the attack in Nice, Gingrich said all Muslims in the U.S. should be subject to a test that would see them deported if they believe in Sharia law. He also said the U.S. government should be monitoring mosques.
"We need to be fairly relentless about defining who our enemies are," Gingrich told Fox News's Sean Hannity. "Anybody who goes on a website favoring ISIS, or Al-Qaeda, or other terrorist groups, that should be a felony, and they should go to jail. Any organization which hosts such a website should be engaged in a felony. It should be closed down immediately."
Hillary Clinton, the presumptive Democratic presidential nominee, called in to CNN on Thursday night. "It's clear we are at war with these terrorist groups and what they represent," she told host Anderson Cooper. Clinton also spoke with O'Reilly on Thursday night. "This is a war against these terrorist groups, these radical jihadist groups," she said.