Nick Cannon 'Ashamed' Over Anti-Semitism As Charlamagne Tha God Doubles Down
Nick Cannon has apologized for "hurtful and divisive" anti-Semitic remarks as Fox has confirmed he will not be fired from his hosting job on The Masked Singer.
Despite his remorseful stance on his anti-Semitic comments, Cannon is being supported by radio host Charlamagne Tha God who has said that the backlash "proves" Jewish people "have the power."
ViacomCBS severed their ties with Cannon following the disparaging remarks he made about Jewish people controlling the media and other harmful anti-Semitic conspiracy theories on an episode of Cannon's Class, the host's YouTube talk show, in an interview with Professor Griff, real name, Richard Griffin from rap group Public Enemy.
Cannon referenced "going as deep as the Rothschilds, centralized banking, the 13 families, the bloodlines that control everything—even outside of America." He also said Griffin, who has been accused of anti-Semitism in the past, was "speaking facts."
The media conglomerate owns MTV, where Cannon's comedy sketch series Wild 'n Out has been popular since 2005.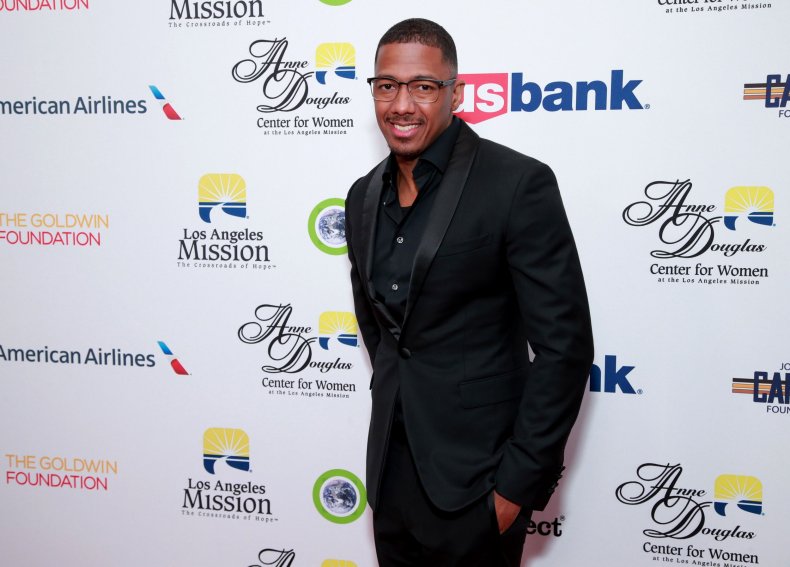 "ViacomCBS condemns bigotry of any kind and we categorically denounce all forms of anti-Semitism," a ViacomCBS spokesperson said in a statement. "While we support ongoing education and dialogue in the fight against bigotry, we are deeply troubled that Nick has failed to acknowledge or apologize for perpetuating anti-Semitism, and we are terminating our relationship with him."
Charlamagne Tha God, whose real name is Lenard Larry McKelvey, discussed Cannon's firing from ViacomCBS on his show The Breakfast Club where he defended the actor by further perpetuating the trope that Jewish people control the media.
"Listen, Nick is my guy. I hate it had to be him, but that's what you can do when you have the power," he said. "And if there's one thing Jewish people have showed us, it's they have the power. I can't wait until the day black people are able to fire people for saying things about us that we deem racist. We can barely get cops fired for actually killing us!"
The Anti-Defamation League states that claims that Jewish people control the media have been pushed for decades.
McKelvey added: "We all have freedom of speech, but we're not free of the consequences of that speech."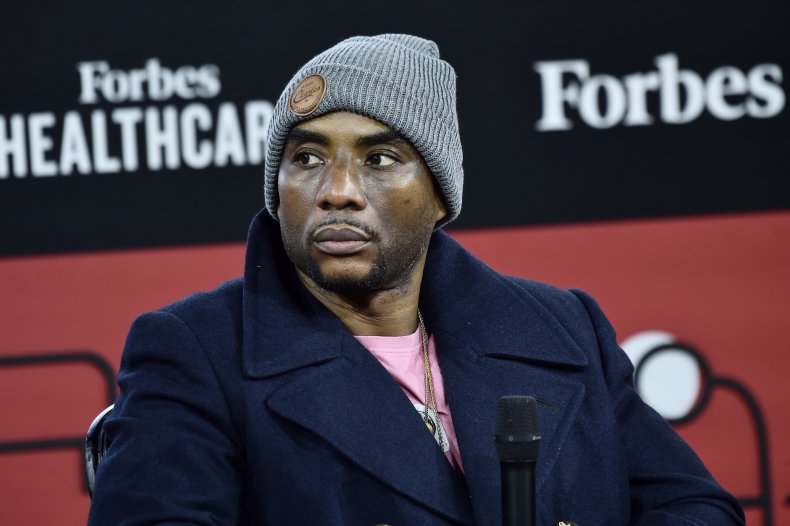 Canon, 39, has now tweeted an apology, saying he is "ashamed" by the comments and thanked members of the Jewish community "who reached out to me to help enlighten me, instead of chastising me."
Cannon acknowledged that his comments "reinforced the worst stereotypes of a proud and magnificent people and I feel ashamed of the uninformed and naïve place that these words came from."
He added: "I want to assure my Jewish friends, new and old, that this is only the beginning of my education—I am committed to deeper connections, more profound learning and strengthening the bond between our two cultures today and every day going forward."
Canon has also hit out at ViacomCBS for terminating his contract in a lengthy statement posted to Facebook, where he said the company is "now on the wrong side of history." Adding: "Systemic racism is what this world was built on and was the subject in which I was attempting to highlight in the recent clips that have been circulating from my podcast. If I have furthered the hate speech, I wholeheartedly apologize."
He also demanded full ownership of the Wild n'Out brand.
Fox has released a statement explaining their decision to maintain Cannon as The Masked Singer presenter who they believe has been "remorseful" and condemned "all forms of hate."
"When we were made aware of Nick Cannon's interview with Richard Griffin on YouTube, we immediately began a dialogue with Nick," it reads. "He is clear and remorseful that his words were wrong and lacked both understanding and context, and inadvertently promoted hate. This was important for us to observe.
"Nick has sincerely apologized, and quickly taken steps to educate himself and make amends. On that basis and given a belief that this moment calls for dialogue, we will move forward with Nick and help him advance this important conversation, broadly. Fox condemns all forms of hate directed toward any community and we will combat bigotry of any kind."