Brexit Campaigner Nigel Farage to Present Weekly Radio Show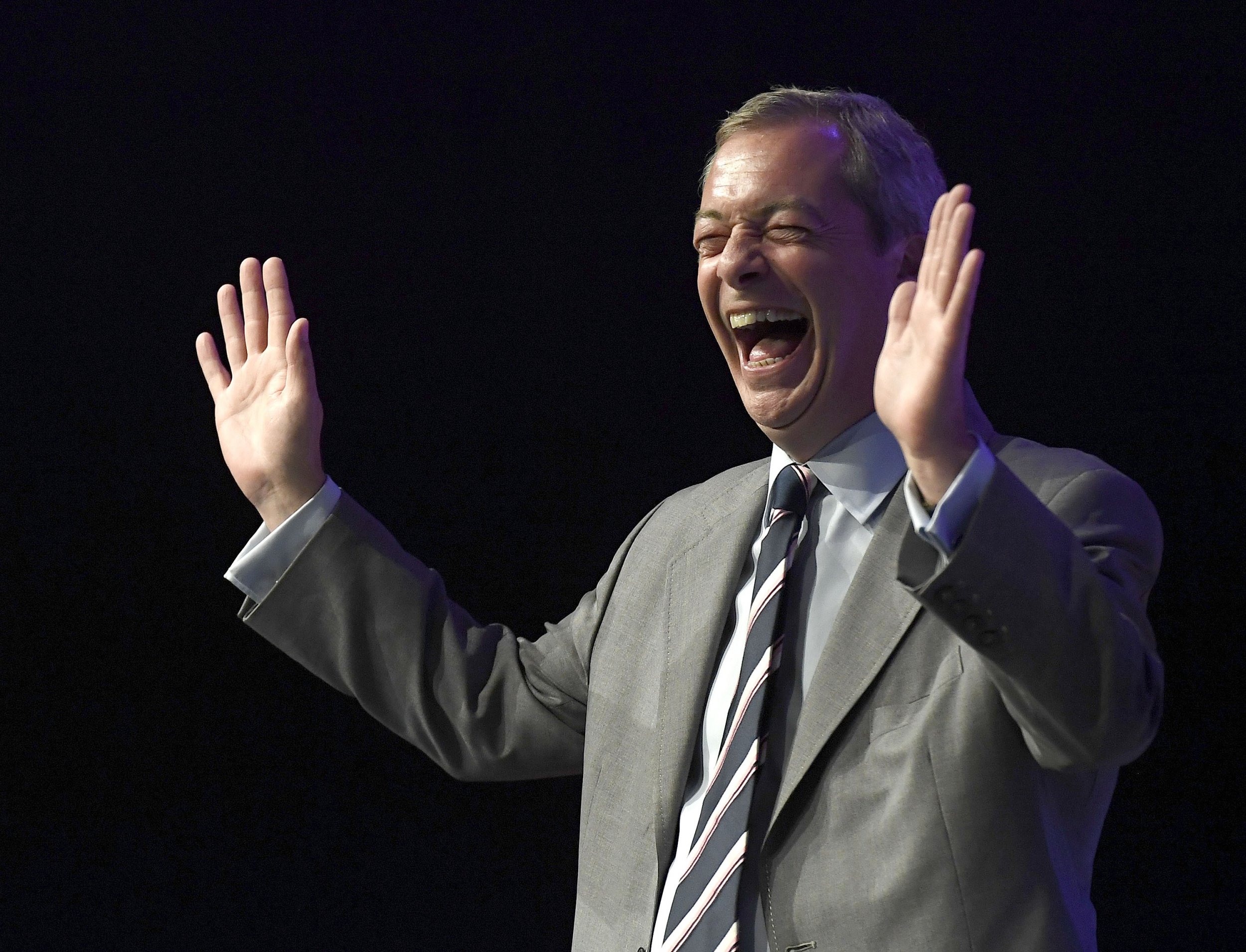 Former UKIP leader Nigel Farage has spent much of his career decrying the "political class and their friends in the media."
But now he's set to take the well-trodden path from British politics to broadcasting, with his own show on U.K. radio.
The Nigel Farage Show will broadcast from 7 p.m. Monday to Thursday on the London-based talk station LBC, starting on January 9, a statement from the station said.
Farage, who stepped down as UKIP leader last year but remains a Member of the European Parliament (MEP), has regularly appeared on the station as a guest presenter.
Since Britain's shock vote to leave the European Union and President-elect Donald Trump's election on a hard-right platform, Farage has sought to position himself as a commentator on the new populist trends sweeping global politics.
He appeared on U.S. and U.K. media on the night of the American elections, and was the first international politician to secure a meeting with Trump.
Farage plans to attend Trump's inauguration ceremony later this month.
In a statement, Farage said: "If 2016 was exciting, then this year could be tumultuous with President Trump, Article 50, elections all over Europe and maybe a Eurozone crash.
"I can't wait to start my daily show on LBC and I invite listeners to agree with me or challenge me and together we can lead Britain's conversation," he added.
Farage will present the show from LBC's studios in London and on the road from across the U.K., Europe and the U.S.
The show will be a mix of opinion, phone-ins, and Farage's commentary.