Nigel Farage Will Not Be Donald Trump Intermediary: Downing Street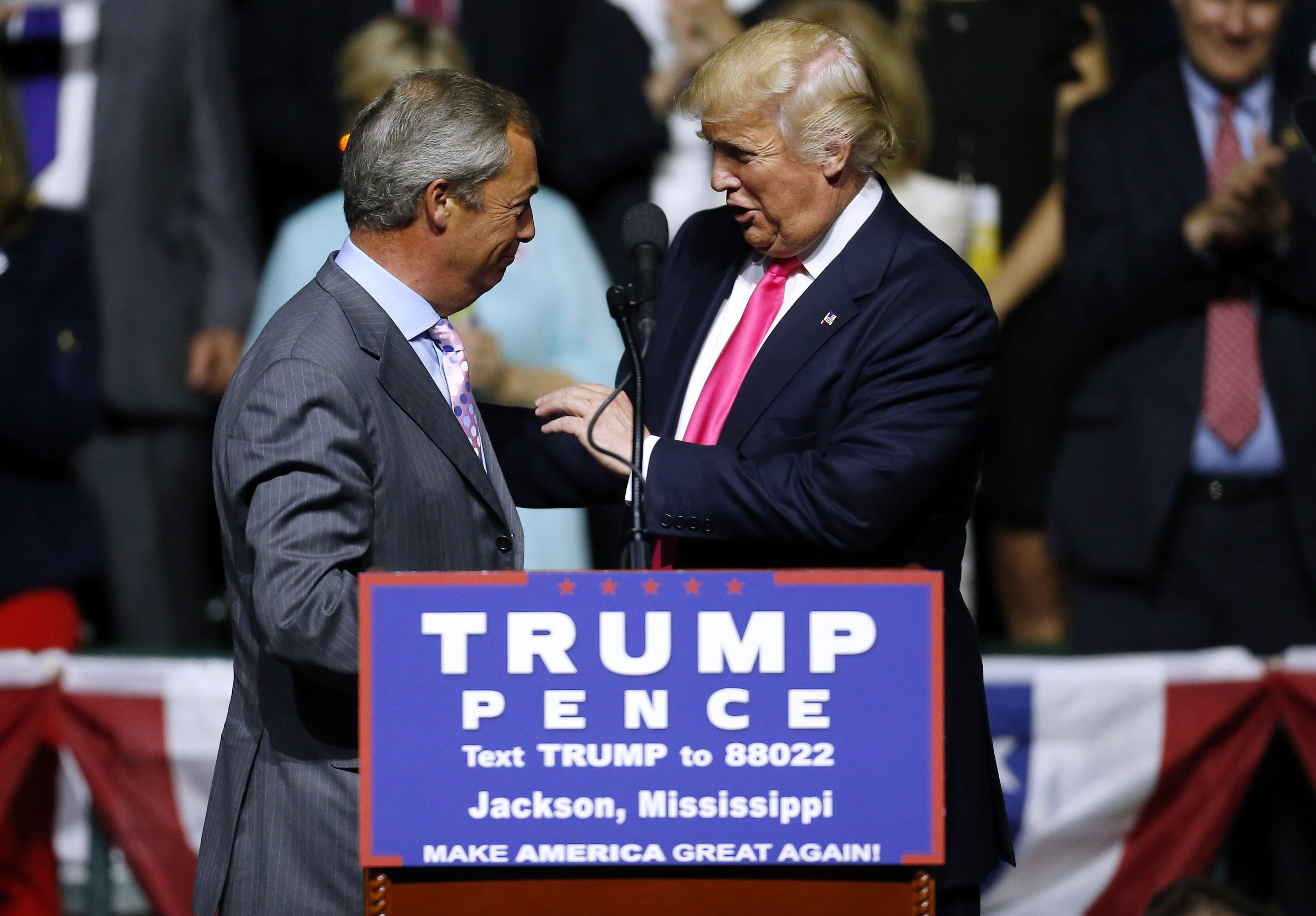 UKIP interim leader Nigel Farage will not be used as an intermediary between the U.K. government and U.S. President-elect Donald Trump, according to reports.
British newspaper The Daily Telegraph reported Thursday that U.K. ministers will go through Farage—who shared a platform with Trump during the latter's presidential campaign—for a direct line to the Republican, who will be sworn in as U.S. president in January.
But Downing Street sources told the BBC that Farage was an "irrelevance" and denied that British Prime Minister Theresa May lacked contacts with Trump's administration.
International Trade Secretary Liam Fox has also insisted that he does not intend to use Farage as a means of contacting Trump.
Trump telephoned May Thursday to invite the British leader to visit the U.S. as soon as possible and said that the U.K. was a "very, very special place for me and for our country." The U.S. president-elect reportedly suggested that he wanted his relationship with May to be in the mold of former U.S. and U.K. leaders Ronald Reagan and Margaret Thatcher, who were close in the 1980s.
Farage told the Telegraph that the relationship between the U.K. Conservative party and Trump has "completely broken down." Trump spoke to several world leaders, including heads of state in Egypt, Ireland and Mexico, before calling May.
The British political establishment has adopted a more emollient tone on Trump following the latter's unexpected victory over Democratic candidate Hillary Clinton. Foreign Secretary Boris Johnson—who previously said Trump betrayed a "stupefying ignorance" that made him "unfit" to be U.S. president—called on his "beloved European friends and colleagues" to snap out of the "collective 'whinge-o-rama'" about Trump's victory and focus on the positives, Sky News reported Friday.