Niger Delta Avengers Say 'Hostilities Ceased' Against Nigerian Government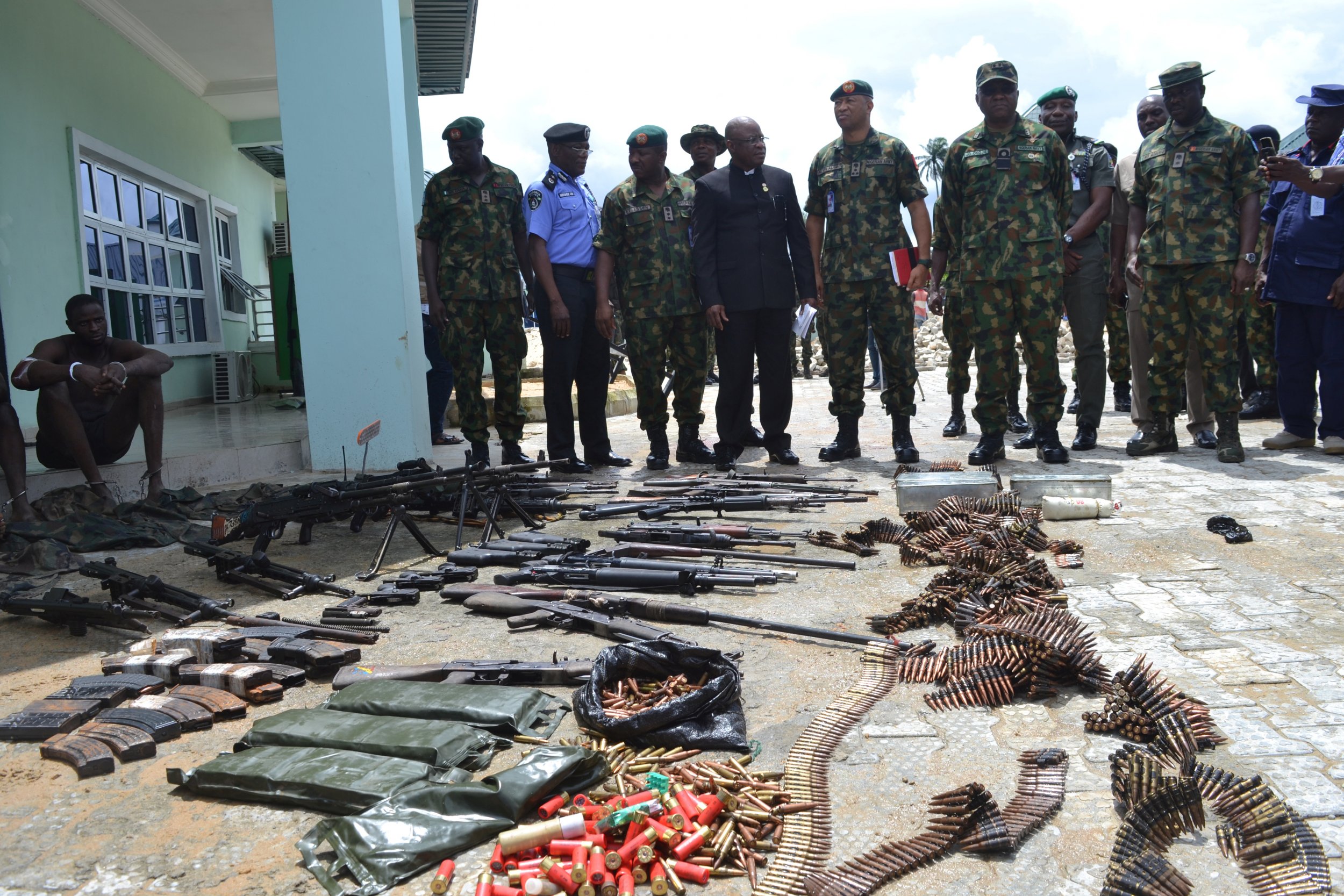 A militant group in the Niger Delta has said it has ceased operations and is ready to open a dialogue with the government, despite the Nigerian military reportedly launching an offensive in the region over the weekend.
The Niger Delta Avengers (NDA), which began its attacks in February, has cut Nigeria's oil production by hundreds of thousands of barrels per day (bpd) in 2016. In a statement issued on Monday, the group called on Nigerian President Muhammadu Buhari to listen to the concerns of the people of the Niger Delta.
"We have listened carefully and halted hostilities in the Niger Delta; we expect a genuine and positive attitude to restructuring and self-determination for every component unit of Nigeria," said the statement.
#
During a visit to Kenya over the weekend, President Buhari said that the federal government was open to discussions helping resolve the issue of militancy in the Niger Delta, which accounts for the majority of Nigeria's oil production. But Buhari said he was doubtful that the militants had announced a ceasefire, according to his spokesman Garba Shehu, who stated. "We are trying to understand them more, who are their leaders and which areas do they operate [in] and other relevant issues."
The Nigerian president is also reported to have threatened militant groups in the Delta that they will be dealt with in the same manner as Boko Haram if they refuse a dialogue with the government, according to Nigeria's Premium Times. Nigeria and neighboring countries in West Africa have conducted an extensive military operation against the Islamist militant group, which has seen Boko Haram lose much of its territory inside Nigeria.
Nigeria's military said on Saturday that it had launched a fresh operation in the region, killing five militants and arresting 23. The operation was aimed at "getting rid of all forms of criminal activities," according to Nigerian Army spokesman Sani Usman, Reuters reported. There was no immediate response from the militant groups.
The Niger Delta has seen several uprisings— including in the mid-2000s by a group called the Movement for the Emancipation of the Niger Delta (MEND)—by groups demanding a greater share of Nigeria's oil wealth for the impoverished region. MEND has said previously that it is assisting the government in negotiating an end to the current crisis.