Nigeria Car Bomb 'Kills 8' in Boko Haram Birthplace: Emergency Agency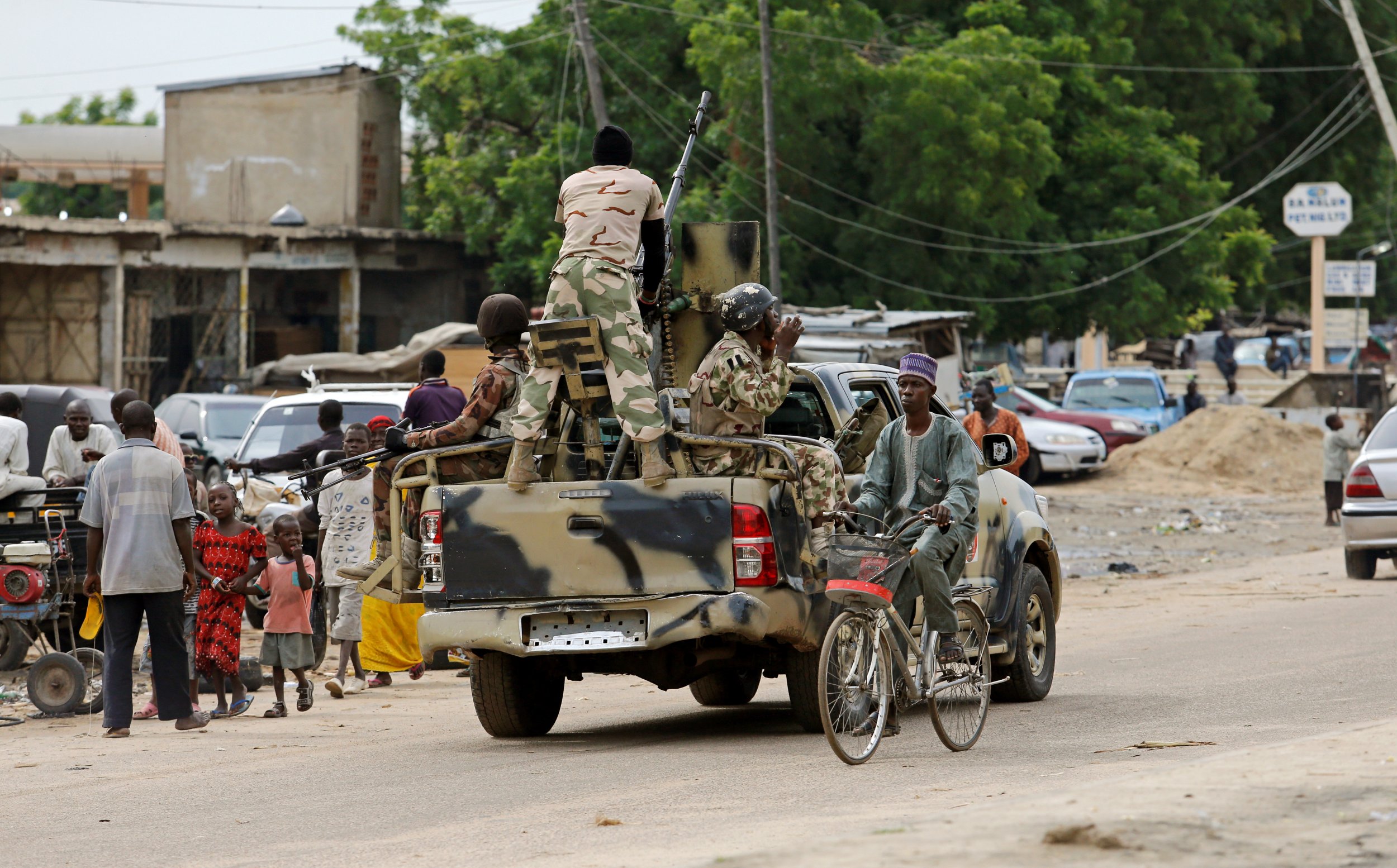 A car bomb has reportedly killed at least eight people in Maiduguri in northeast Nigeria, where Boko Haram is waging an insurgency, according to the country's emergency management agency.
The blast occurred around Muna Garage, an area in Maiduguri, on Wednesday, the National Emergency Management Agency (NEMA) tweeted. The agency later added that 15 people had been injured and taken to hospitals across the city.
The exact death toll remains unclear. A source at Maiduguri Specialist Hospital told Nigerian newspaper Daily Trust that at least 18 bodies had been brought to the hospital morgue, but Borno state's police command told the newspaper that only five people had died.
Boko Haram, an Islamist militant group, took up arms against the Nigerian government in 2009. Its insurgency has focused overwhelmingly on northeast Nigeria and Borno state in particular, where more than 26,000 people have been killed since May 2011, according to the Council on Foreign Relations.
The group pledged allegiance to the Islamic State militant group (ISIS) in 2015 but has appeared to split into factions recently, with long-time leader Abubakar Shekau disavowing the appointment of Abu Musab al-Barnawi as the group's head by ISIS officials.
The Nigerian military, in cooperation with regional forces from Chad, Cameroon, Niger and Benin, have pushed the group back into the Sambisa Forest in a remote part of Borno.