Nigeria: Christian Students Don Church Robes to Protest Hijab Ruling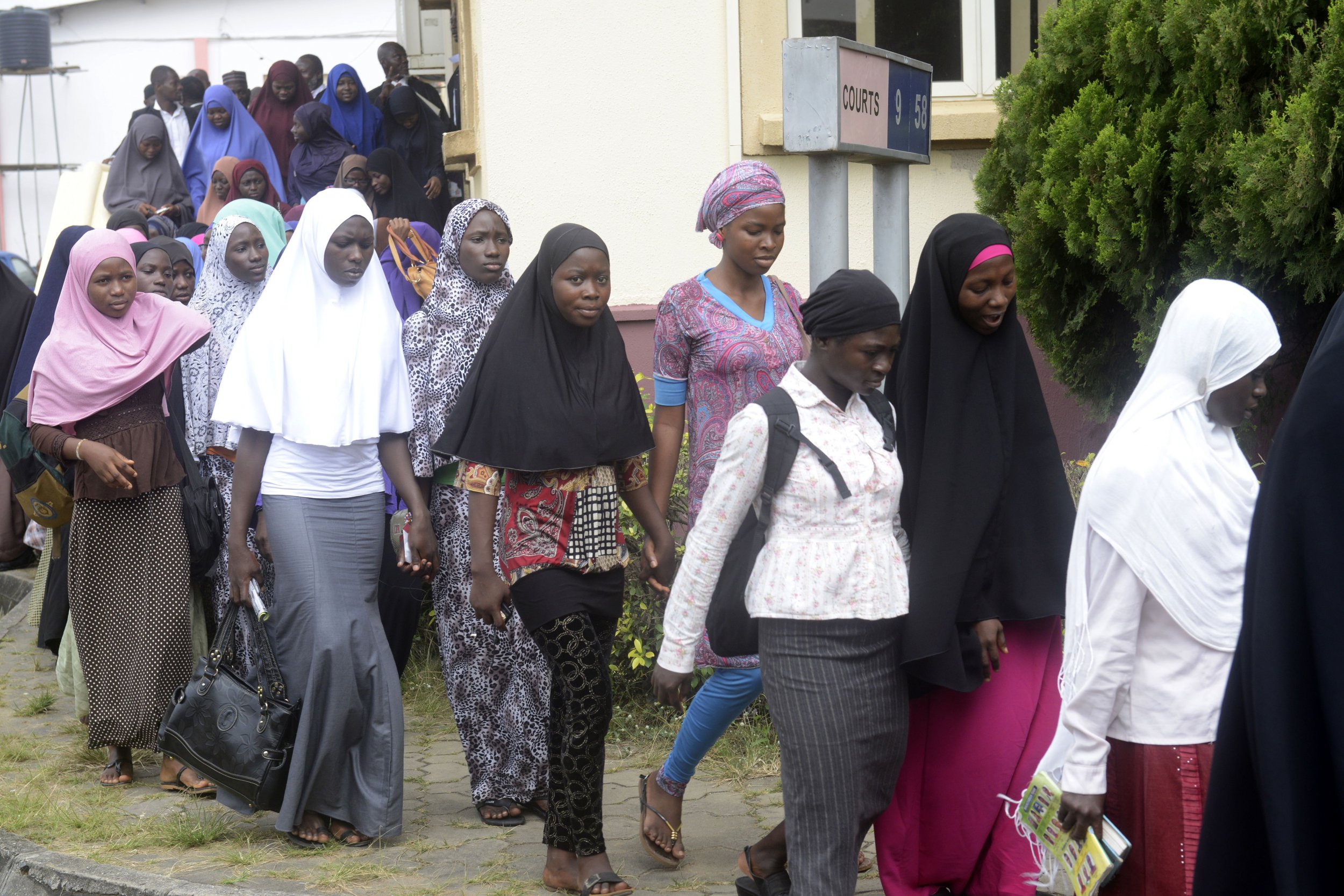 A row between Christians and Muslims in southwest Nigeria over students wearing the hijab to school has led to a novel form of demonstration by Christian students.
Pupils at several schools in Nigeria's Osun state, including Baptist High School in Iwo and Salvation Army Middle School in Alekuwodo, attended lessons on Tuesday dressed in church robes, Nigeria's Premium Times reported.
The demonstration followed a ruling by the state's high court that permitted female Muslim students to wear the hijab at public primary and secondary schools. The ruling found that wearing the hijab—a veil that covers the hair, neck and chest but leaves the face uncovered—was a fundamental human right for Muslim students and prohibiting it would constitute a contravention of their freedom of religion.
Musa Asake, the secretary-general of the Christian Association of Nigeria—an umbrella organization representing various Christian groups in the West African country—told Newsweek that the donning of church garments by Christian students was in turn an expression of their human rights. Asake says that the hijab ruling showed that the Osun state government was "one-sided" in favor of Muslim students. "It's a clear indication that the state is for Muslims if they can grant that to Muslims," says Asake. "The governor is not a governor for Muslims, he's a governor for all. Why would he take sides?"
Osun state governor Rauf Aregbesola has warned that students found to be disobeying school rules by wearing inappropriate attire risked being expelled. "It is funny for some people to insinuate that [the Osun state] government has a hand in the [hijab] judgement," said Aregbesola in comments posted by the state government's Twitter account. "The government is a democracy, not a theocracy."
Nigeria, Africa's biggest country with an estimated population of 180 million, is roughly split between a mainly Christian south and a largely Muslim north. Religion can play a defining role in political allegiance, with many Nigerians in the south backing former President Goodluck Jonathan, a Christian, against incumbent Muhammadu Buhari, a Muslim ex-military ruler, who was heavily backed in the north of the country. Religious freedom is a hot-button issue in the country—both Christian and Muslim populations in the northern Kaduna state have criticized a proposed bill that would require street preachers to obtain annual permits to carry out their proselytizing activities.
A Muslim human rights group in Osun, Muslim Rights Concern (MURIC), urged Aregbesola to implement the court's ruling and reject the CAN's rhetoric. "Osun CAN's threat [for Christian children to wear church garments to school] is a manifestation of poverty of ideas," said Ishaq Akintola, director of MURIC, in a statement published on Monday. "The decision to go public with this kind of threat is short in logic, long in mediocrity."