Nigeria Earmarks $10 Billion in Buhari's Anti-Corruption Drive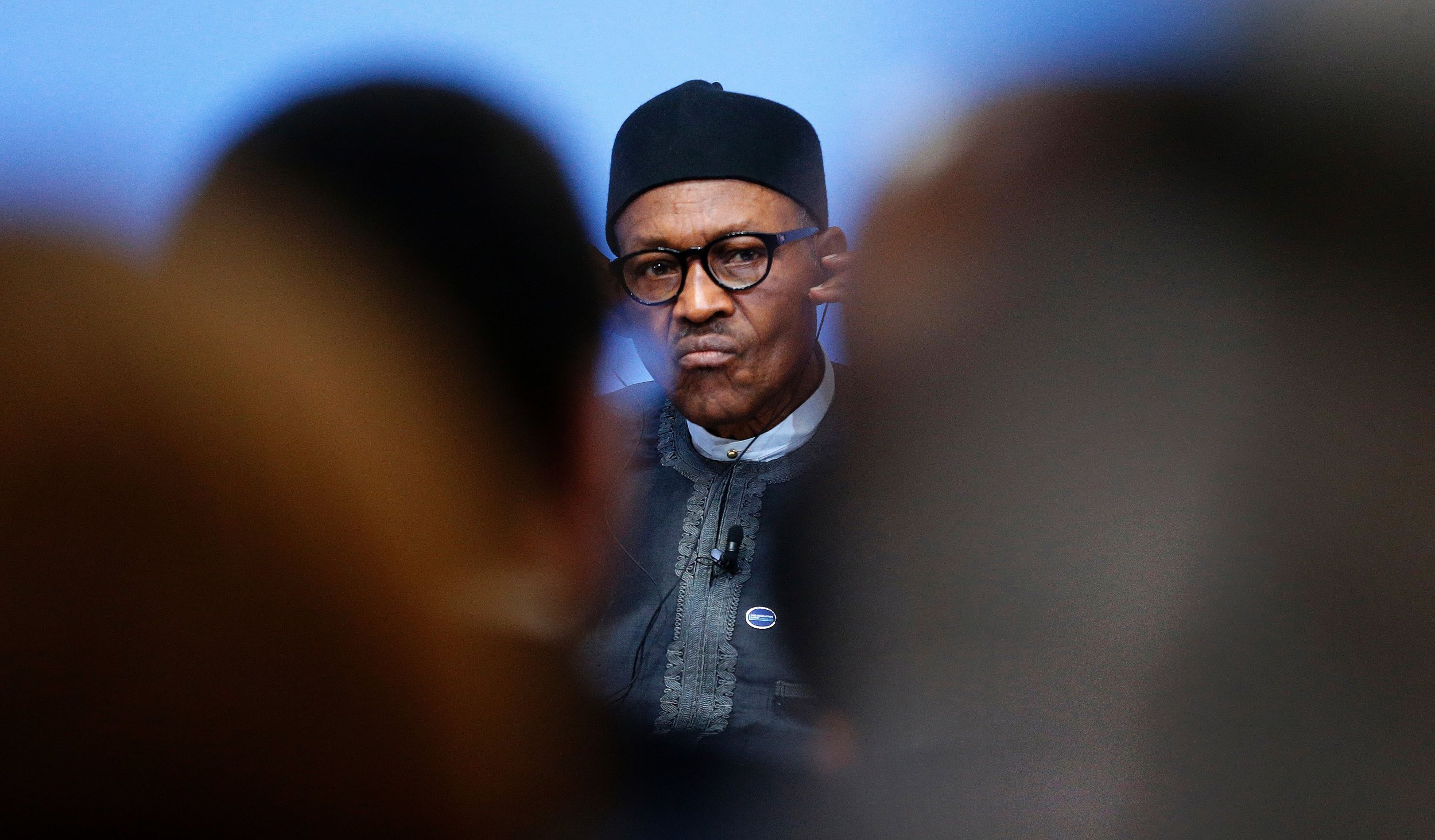 The Nigerian government has announced it is in the process of recovering more than $10 billion in cash and assets, a year after President Muhammadu Buhari came to power and launched an anti-corruption drive.
In figures released Saturday, the country's information ministry said that, in terms of cash recoveries, 78 billion naira ($391 million) had been accounted for, as well as US$185 million, £3.5 million ($5 million) and 11,250 euros ($13,000).
The government also included in its figures recoveries under interim forfeiture—assets and cash that have been temporarily frozen or held by the government while a trial is ongoing. These total 127 billion naira ($640 million) in the Nigerian currency, in addition to US$9.1 billion, £2.5 million ($3.6 million) and 303,000 euros ($340,000).
Buhari was elected on an anti-corruption ticket and has cracked down on graft in various sectors of the government since coming to power in May 2015. Several high-profile figures—including former national security advisor Sambo Dasuki and the Nigerian Senate president Bukola Saraki—have been put on trial on corruption charges (both Dasuki and Saraki have rejected the charges against them).
Officers in the Nigerian army have also been ordered to declare their assets and Buhari also shook up the budget office after a long-running scandal in which the budget was found to have been "padded" in various places with excessive and unaccounted-for funds, including 795 million naira ($4 million) set aside for the renovation of one government website.
Presidential spokesman Femi Adesina defended the government's decision not to name and shame the looters—the list was published without disclosing the details of who the cash and assets had been recovered from. "It is better to err on the side of caution," said Adesina in an interview with Nigeria's Channels TV, citing the possibility that some of those whose cash and assets are under interim forfeiture may be found not to have done anything wrong.
The figures also showed that the Nigerian government is awaiting the return of $321 million from Switzerland, as well as £6.9 million ($9.9 million) from the U.K. and smaller amounts from the U.S. and United Arab Emirates (UAE). Switzerland has agreed to cooperate with Nigeria in the return of the funds, which were confiscated from former Nigerian military ruler Sani Abacha. During an anti-corruption summit in London in May—prior to which British Prime Minister David Cameron referred to Nigeria as "fantastically corrupt"—Buhari urged the international community to help with returning stolen funds to the West African country.