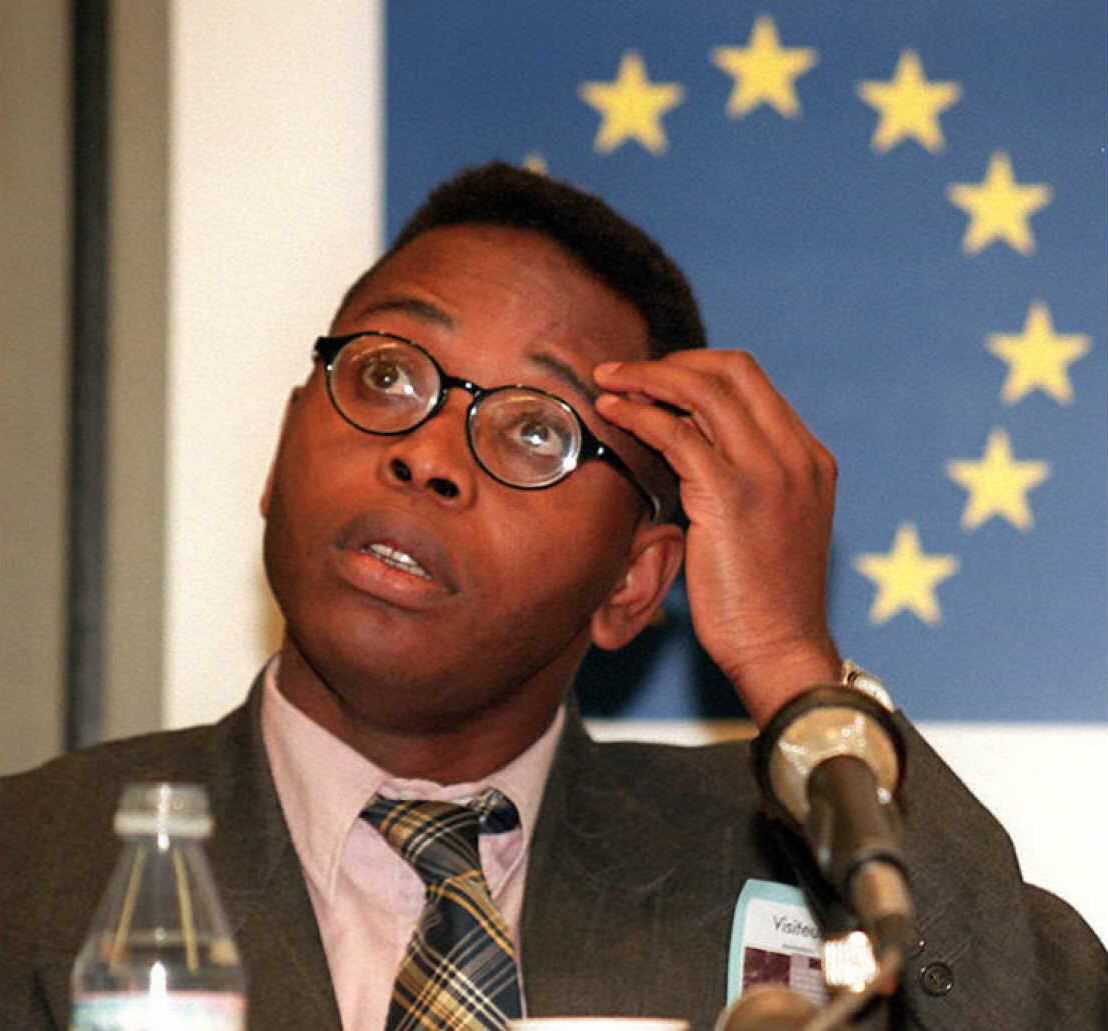 The son of Nigerian environmentalist Ken Saro-Wiwa has died at a London hospital after suffering a stroke, according to his family.
Ken Saro-Wiwa Jr., 47, passed away Tuesday. A former journalist, Saro-Wiwa Jr became an aide to former Nigerian president Goodluck Jonathan.
His father was an outspoken activist against the environmental damage in Ogoniland, an oil-rich region in the Niger Delta in southeast Nigeria.
International oil companies, including Dutch firm Shell, have been drilling in the region for decades and the Ogoni people have had to deal with multiple oil spills.
A 2011 report by the United Nations Environment Program found that it would cost $1 billion to clean up Ogoniland and would take up to 30 years to restore the environment following the impact of oil spills. The administration of current Nigerian president, Muhammadu Buhari, announced a $1 billion clean-up operation of the region in June.
The military government of General Sani Abacha arrested Saro-Wiwa Sr. in 1994 and he was sentenced to death by a military tribunal for the alleged murder of four Ogoni chiefs. He was hung along with eight other activists in November 1995 in a move denounced by the international community. The Commonwealth suspended Nigeria's membership for three years following Saro-Wiwa Sr.'s execution.
Saro-Wiwa Jr.'s family said they were "devastated" and requested privacy, with funeral arrangements to be announced at a later date, according to a statement reported by Sahara Reporters.
The Niger Delta has been the site of an insurgency since early 2016, with militants blowing up oil pipelines and demanding a fairer share of the industry's profits.