In Nigeria, Barking Dogs Foiled a Boko Haram Suicide Attack on a Hospital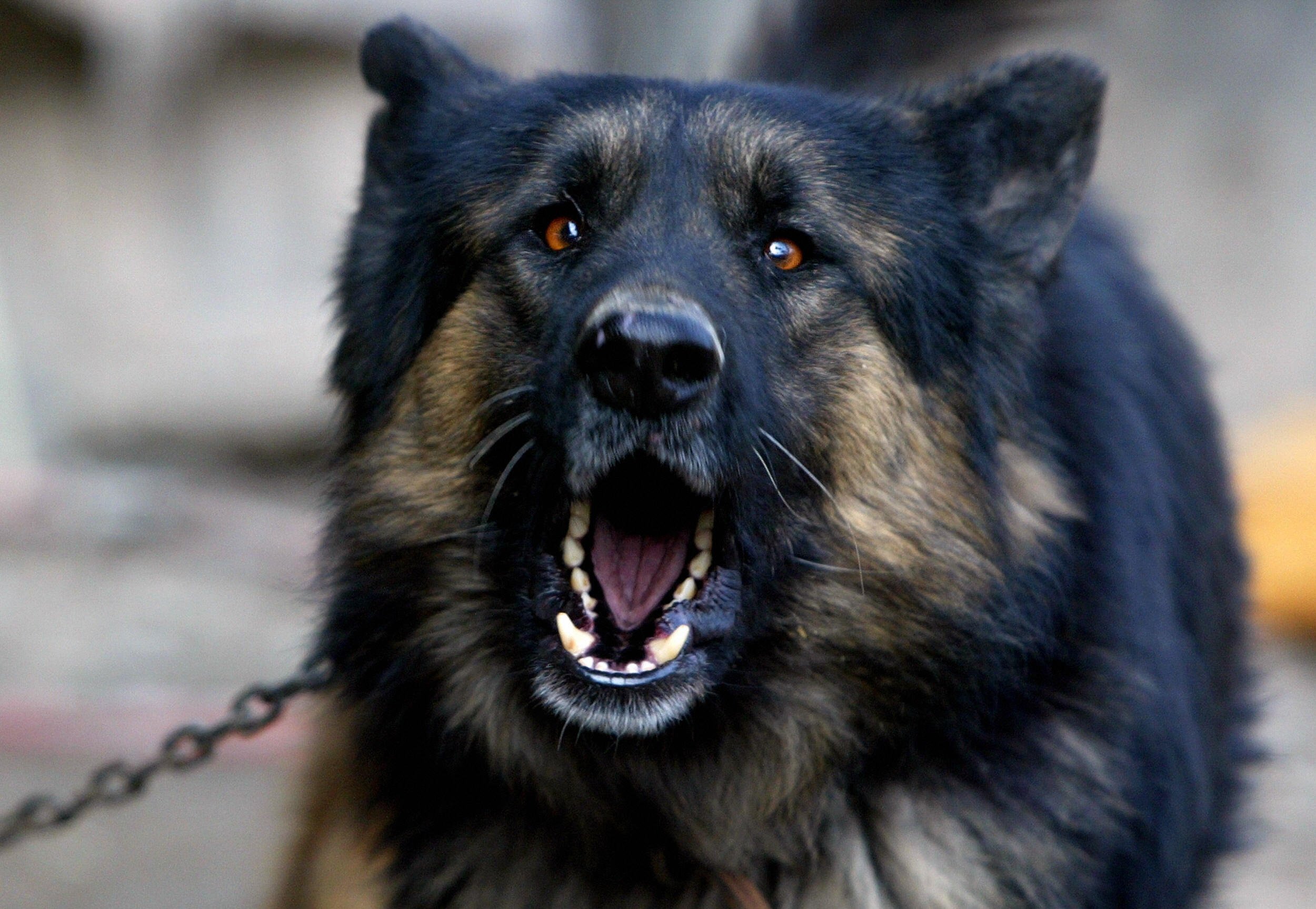 Boko Haram, an Islamist militant group, has plagued northern Nigeria for the past eight years.
The group—whose name means "Western education is forbidden"—has killed tens of thousands and displaced millions of people since launching its bloody battle to establish a hardline Islamic caliphate in the country. It regularly sends suicide bombers to attack soft targets, including marketplaces and mosques, causing destruction and killing civilians.
The extremists attempted to strike again Friday. Two suicide bombers, a man and a woman, sought entry into a rehabilitation center for leprosy patients at a hospital on the outskirts of Maiduguri, the capital of Borno State, which has borne the brunt of the insurgency.
But the insurgents' deadly mission was thwarted by dogs, which barked at and attacked the intruders, blocking their entry from the rehabilitation center and forcing the bombers to detonate their improvised explosive devices early. The two bombers and two dogs were all killed by the explosion, but there were no other casualties, Nigeria's Vanguard newspaper reported.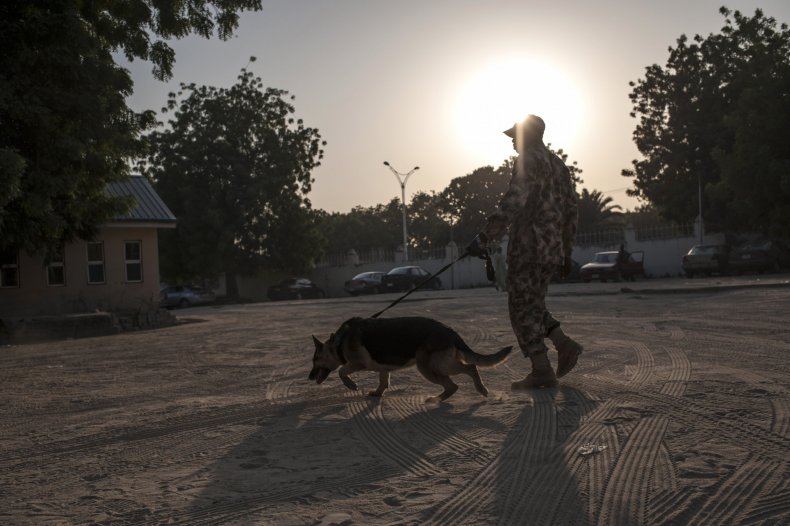 Read more: The manhunt for Africa's most wanted terrorist is on. But what happens if he's caught?
A spokesman for Borno State Police Command, Victor Isuku, confirmed that the attackers had sought to gain access to the hospital.
"They were prevented by the persistent barking and attacks from dogs in the area," said Isuku, according to a statement reported by Nigerian news site This Day Live. "In the process, they hurriedly detonated IEDs [improvised explosive devices] strapped to their bodies, killing themselves." Isuku said that bomb-disposal experts had since rendered the area safe.
An eyewitness, Rilwan Isah, said the dogs belonged to a local branch of a government-sponsored vigilante movement that is helping to fight Boko Haram. Isah said the dogs attacked the two bombers, who were strangers to the area. "We heard the male suicide bomber shouting in his dialect and the dogs barking and going after them," said Isah, according to Vanguard.
Boko Haram, which split into two main factions in 2016, continues to carry out attacks on a regular basis, despite insistence by the Nigerian government and military that the group has been defeated.
The head of the Nigerian army initiated a 40-day manhunt for the group's longtime leader, Abubakar Shekau, in July. The Nigerian military has claimed to have killed Shekau on multiple occasions, but the jihadi has after each occasion resurfaced in a video or audio recording, claiming to be alive.