Nigerian Forces 'Killed 150 Pro-Biafra Protesters', Says Amnesty International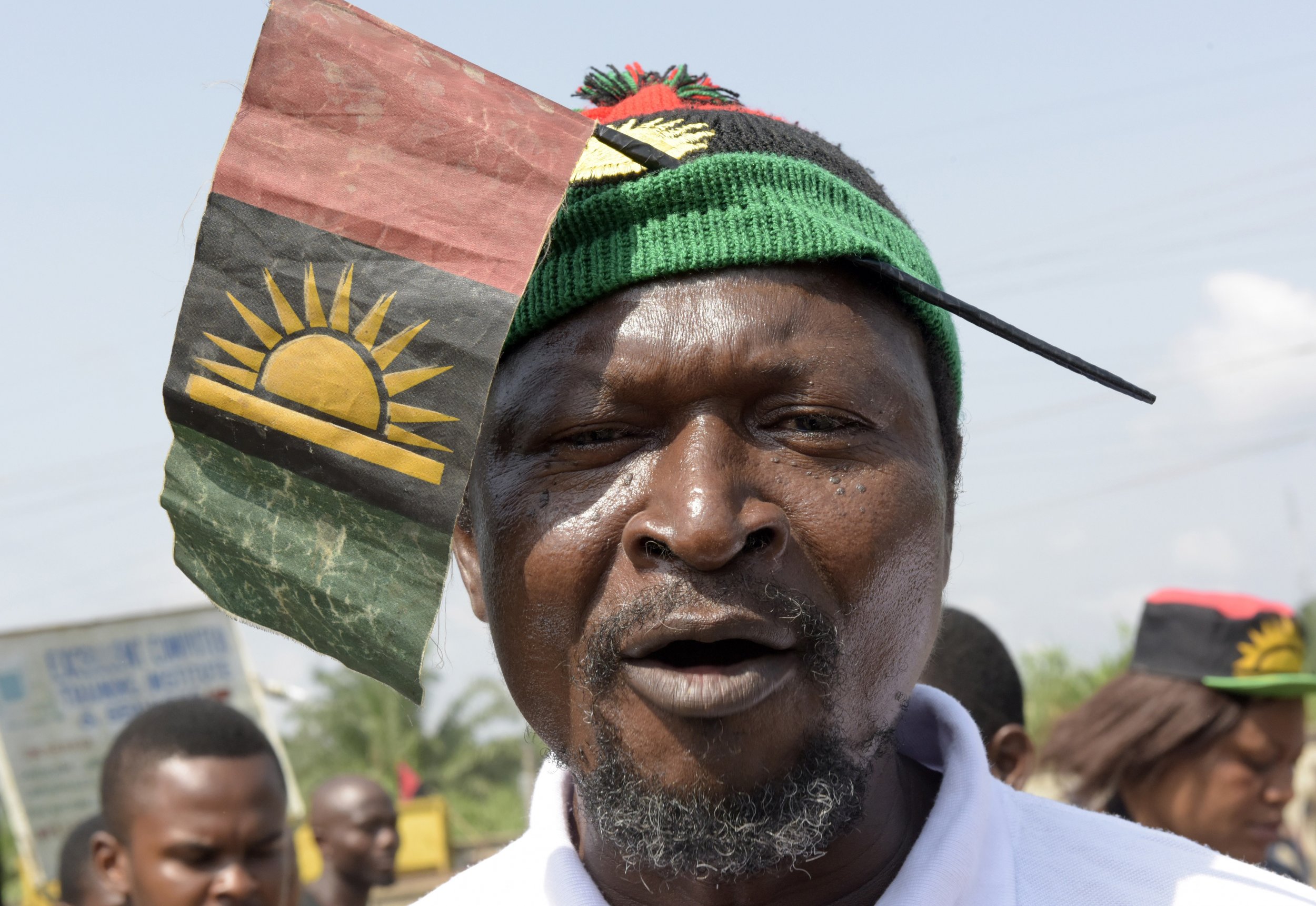 Nigerian security forces have killed at least 150 pro-Biafra supporters, some by extrajudicial executions, since August 2015, according to Amnesty International.
In a report published Thursday, the human rights group said that Nigerian government forces killed at least 60 people on May 29 and 30, when pro-Biafra activists had come together for a memorial gathering in Onitsha, in Nigeria's southeast Anambra state.
Nigerian military officer Odumegwu Ojukwu declared an independent republic of Biafra in southeast Nigeria in 1967, sparking a three-year civil war in which more than 1 million people died, many due to famine after Nigeria imposed a blockade on Biafra's borders.
In recent years, there has been a resurgence in pro-Biafra sentiment, which has been exacerbated by the arrest of Nnamdi Kanu in Nigeria in October 2015. Kanu is the leader of the Indigenous People of Biafra, a prominent activist group calling for the secession of Biafra from Nigeria. He has been charged with various crimes, including treasonable felony, but his trial has suffered multiple delays.
The organization called upon the Nigerian government to launch an impartial investigation into the killings. Amnesty's interim director in Nigeria, Makmid Kamara, said that the military's "reckless and trigger-happy approach" had increased tensions in the southeast of the country and that the human rights group feared that the death toll was "far higher."
The Nigerian Army denied Amnesty's allegations. Army spokesman Colonel Sani Usman said in a statement Wednesday that the military and other security agencies had "exercised maximum restraint despite the flurry of provocative and unjustifiable violence" that pro-Biafra activists had allegedly perpetrated.
Usman added that five police officers were killed during the May protests, when pro-Biafra supporters held a Remembrance Day gathering to commemorate those who had died in the civil war, while several soldiers were wounded and Nigerian police and military vehicles vandalized.
The Amnesty report was based on analysis of 87 videos, 122 photographs and 146 eyewitness testimonies relating to pro-Biafra demonstrations in the year after August 2015. One pro-Biafra activist said that he was shot by the military during the Remembrance Day protests in Nkpor, Anambra state, and hid in a gutter. When he was found still alive, soldiers poured acid on him, burning parts of his body.
Nigerian President Muhammadu Buhari, who fought for the Nigerian side in the civil war, has not publicly commented on the report.